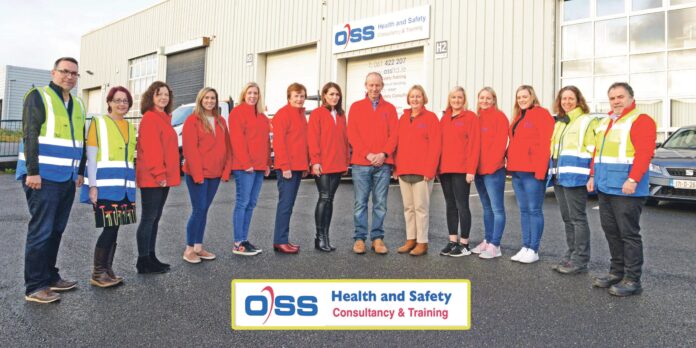 WE ARE well used to hearing that employers are looking to achieve a great place to work. In the current circumstances, most of them are now looking to provide a safe place to work.
Since last March, Limerick-based health and safety training and consultancy company OSS have been working hard supporting a wide variety of companies to get back to work safely.
"Our work demands have changed greatly in the past six months" according to Managing Director of OSS Ned O'Dwyer who is celebrating 20 years in business next year.
"All of our public training courses are now delivered in suitably designed training venues with social distancing in place, hand sanitising points provided, face coverings worn and regular cleaning down of venues being carried out.
"Our consultancy section can support you with Covid 19 risk assessments, Covid Response Plans and any other requirements that will help you keep your business open and provide reassurance to your workers that your workplace is now not only a safe place to work but also a healthy place to work.
Contact OSS on 061 422207, email [email protected] or log on to www.ossltd.ie
Sign up for the weekly Limerick Post newsletter
(Photo taken in 2019 before Covid-19 restrictions)