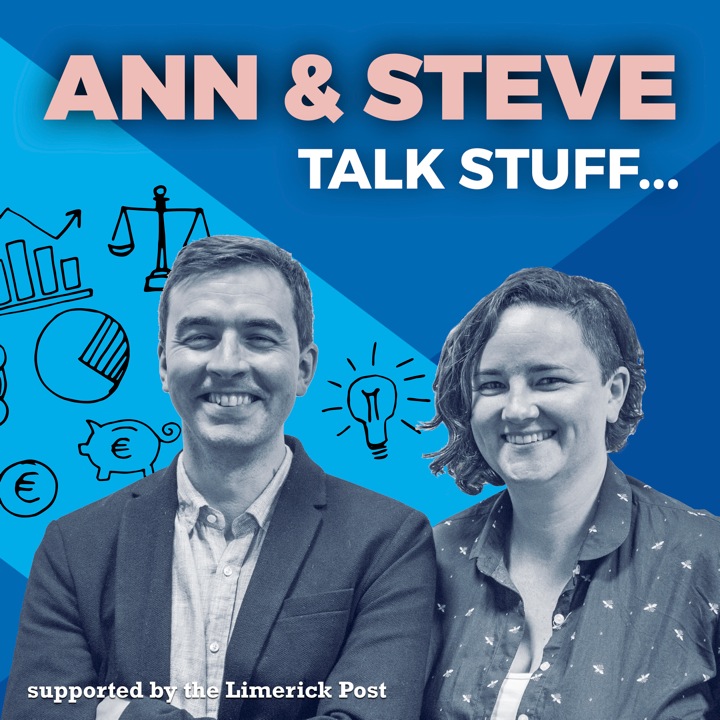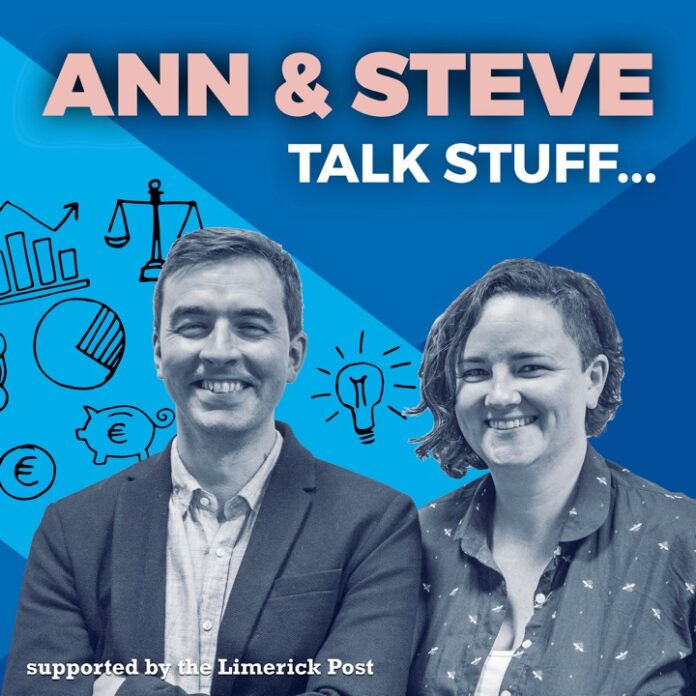 "We are so focused on the now, in the moment, that we actually miss the bigger picture" – Stephen Kinsella.
Episode 35 At a time when we seem to have more news than we know how to deal with, Ann Blake and Stephen Kinsella discuss big news hidden in plain sight.
Ann & Steve Talk Stuff | An artist and an economist walk into a podcast to discuss odd things that make the world go round. Out Fridays.
Please rate and review and tell your friends.
On Twitter ….
@annstevetalk
@annblake78
@stephenkinsella
@limerickpost