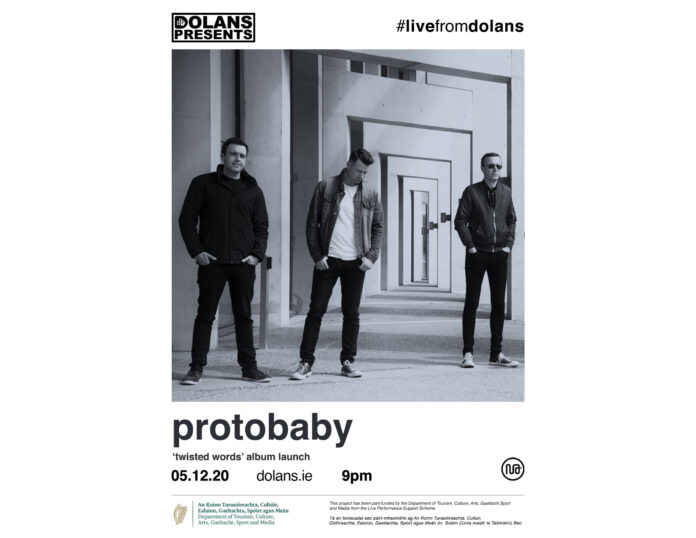 AFTER a few false starts and postponements, Limerick band Protobaby will finally launch their quality new album 'Twisted Words' LIVE at Dolan's Warehouse this Saturday night December 5.
The gig is a streamed event sponsored by Culture Ireland produced by Dolans Presents and Nua.
"Put on the fire, grab a few beers and tune in at 9pm!" say the band.
"We've had to postpone so many times because of the pandemic it's great to be finally playing live again albeit without an audience at the venue!"
STREAM THE GIG (NO CHARGE) HERE
HEAR TWISTED WORDS BY PROTOBABY HERE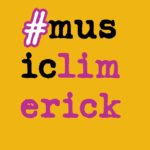 MusicLimerick – New Music Favourites is a Spotify playlist of some of the fine music being produced by Limerick artists over the last 12 months.
Follow the playlist HERE
Protobaby – 'Twisted Words'
CALLED 'Twisted Words' the long awaited record features productions by Cenzo Townsend (Editors, U2), The Production Suite (The Blue Nile, Emma Langford) and the band's guitarist Tony Monaahan all mastered at Wav Mastering here in Limerick.
Building on their new wave / Joy Division influences, 'Twisted Words' is the sound of a band in top form from the anthemic 'Leave The Past Behind' to the uplifting closing track 'Hope' featuring the Shannon Gospel Choir.
This band makes big music, music for big rooms, to be celebrated as a shared experience. While we wait patiently for the safe return of loud and carefree live shows in crowded rooms, Protobaby's Twisted Words represents the promise of triumph over adversity, or better put by singer Protobaby's Colm McGuinness on the album's closing track, "Hope will find a way".