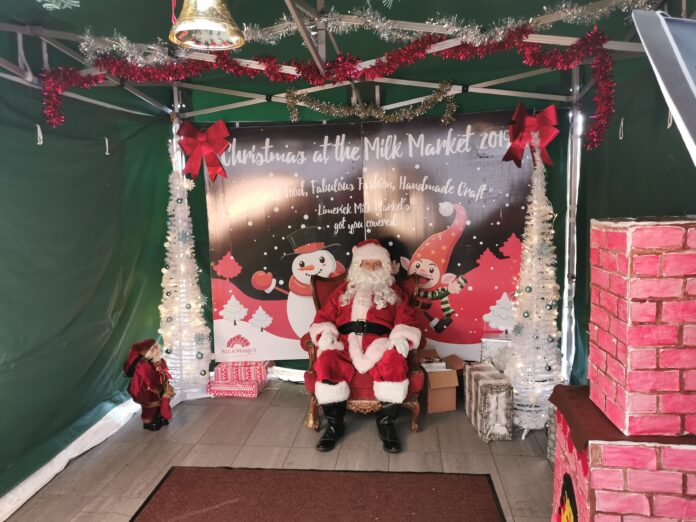 LIMERICK Milk Market Manager David Fitzgerald has expressed gratitude to the people of Limerick for their kindness, support and understanding during what has been a difficult and challenging time.
"Our customers, staff and traders have shown enormous flexibility, adaptability and sense of community spirit throughout the year and this has been backed up by the support shown by the management team and board members", Mr Fitzgerald added.
"This year's  Christmas at the Limerick Milk Market programme features a range of traditional day time markets of festive foods mixed with some special once off Christmas events.
"The 'Christmas Canopy of Lights' sponsored by Limerick City and County Council will add a special element to the traditional Milk Market atmosphere.
There will be early December Christmas Fringe Markets;  a Christmas Record Fair on this Sunday, December 6;  a Christmas Art Fair on Sunday, December 13 and a Christmas Open Air Cafe every Friday from 11am to 3pm.
Each Saturday will see the Famous Food Market Christmas edition, featuring the best of Limerick seasonal food with a Christmas twist from 8am to 3pm. Customers are advised to shop early on Saturdays to avoid a Queue between 8 and 10am.
The traditional Christmas food favourites will all be back with artisan food hampers, mince pies, specialty hot drinks, puddings, Christmas hams and turkeys (order in advance), chestnuts, brandy butter, deserts, baked goods and seasonal fruit and vegetables.
The Christmas Craft Market will take place on Sunday, December 20 from 11am to 4pm featuring local craft traders and community groups who make specific Christmas themed crafts.
On Tuesday, December 22 from 11am to 3pm, there will be a  special fundraising event for Limerick Suicide Watch sponsored by Lyons Of Limerick who will operate an open air courtyard featuring a recital by Boherbuoy band.
The Christmas Famous Food Market will be held on Wednesday, December 23 from 8am to 3pm
The final Farmers Market of the year will take place on Christmas Eve, along with the Famous Food Market from 8am to 2pm.
#LimerickPost
#KeepingLimerickPosted
#sc