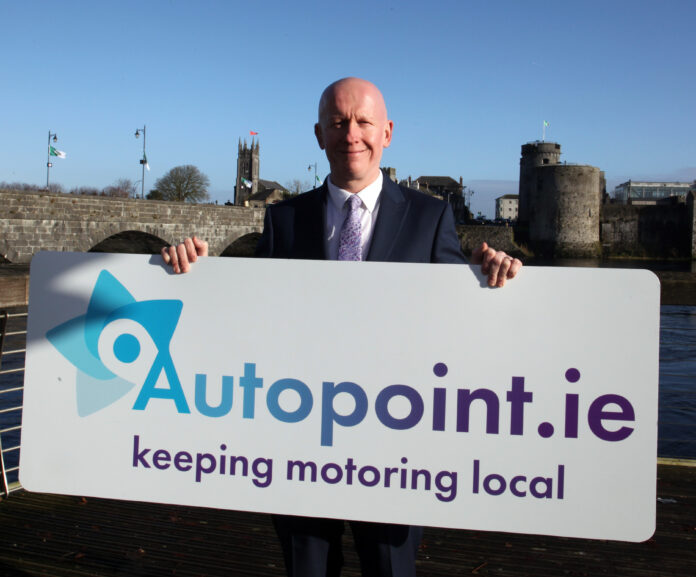 The latest platform for the buying, selling and financing of cars went live in Limerick this week. Autopoint.ie, the newest kid on the block offers something different, it allows the buyer to search online for used cars from approved dealers in their local area.
This means that buyers can choose from a plethora of dealers in their area and pick a car that suits them locally. There is no need to travel miles or for hours to get the ideal car. Now there is a point, one singular place on the internet that serves the community by connecting approved dealers and buyers locally.
Keeping Motoring Local is the new platform's ethos. Now more than ever with the movement toward shop local, Autopoint.ie enables buyers to buy locally and support their local community.
Approved car dealers are used because they give peace of mind to purchasers of cars that the car they are buying has been history checked and road worthy.
The platform also offers access to competitive finance, provided by First Citizen Finance. Autopoint.ie provides an easy to use tool to determine how much a buyer wants to pay every month.
The buyer interacts with the handy tool to decide what deposit and term would suit their individual circumstances. This helps them determine their desired monthly amount. Once they've decided what amount they'd like to pay monthly, they then fill out the short application form online.
Once the finance is approved, the buyer is alerted and arranges to pick up the car. It can all be done in a day, depending on the time of day the finance was sought.
"This is a new and exciting platform that promotes the shop local message and it's arrived in Limerick just at the right time." said Owen O'Reilly, who represents First Citizen Finance in the region.
"Autopoint.ie wants to offer approved car dealers another channel to sell and provide financial solutions to their customers of their stock of used, history checked cars…locally and online." O'Reilly concluded.