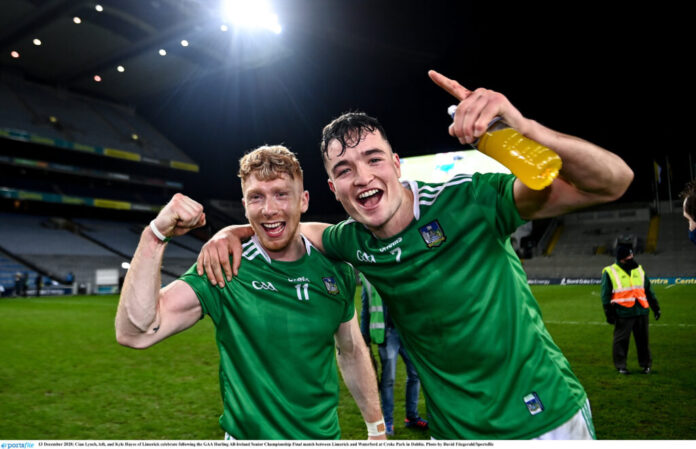 THE dust has truly settled almost a week on after Limerick claimed a ninth ever All-Ireland title as they put Waterford to the sword in Croke Park.
Limerick's performance on the day was one for the ages as Kiely's troops cruised to a 0-30 to 0-19 win in HQ.
Sign up for the weekly Limerick Post newsletter
Their second triumph in three years was a joy to behold as they gave an exhibition.
With the season just concluded, the desire to see the side defend their title is already starting to build with 2021 just a fortnight away.
Below, take a look through some of the key talking points from the game as Limerick reclaimed Liam MacCarthy after a 'lonely 18 months!'
---
Limerick leave their best for last
Limerick made it the perfect 13 last Sunday as they claimed All-Ireland Hurling Title number 9. It brought to an end a season that has delivered, Munster League, National League, Munster Championship and All-Ireland Championship trophies. 13 games played, 13 wins for Kiely and co.
And despite the 100% record, there were still some doubts surrounding the side heading into the final with many critical of Limerick's form as they struggled for parts of the Munster final and All-Ireland semi-final.
All those doubts were well and truly quashed in Croke Park as Limerick put Waterford to the sword, leading from pillar to post, with the game put to bed within the first three quarters.
Tom Morrissey's early point was an indication of Limerick's intent as their savage intensity forced a turnover before the Ahane man demonstrated the skill to go with it as he struck over. Seamus Flanagan's a minute later was equally beautiful.
To a man, Limerick were completely dominant and never looked in any danger as each came out on top in their individual battles. Limerick had three time as many scores from play than their opponents (24 v 8) and were unlucky not to score the games only goal with Stephen O'Keeffe making a brilliant double save to deny first Kyle Hayes and then Cian Lynch.
Nonetheless, Limerick were comfortable throughout as they added to their rapidly growing reputation/
---
We are Witnessing Greatness
As already mentioned, Limerick maintained a 100% record throughout 2020 which included 13 successive wins, starting in December of 2019 and concluding last Sunday in Croke Park.
Those wins came against;
Munster Hurling League: Tipperary, Clare, Cork (3)
National Hurling League: Tipperary, Galway, Cork, Westmeath, Waterford (5)
Munster Hurling Championship: Clare*, Tipperary, Waterford (3)
All-Ireland Championship: Galway, Waterford (2)
In a single year, Limerick beat 2019 All-Ireland champions Tipperary three times, Waterford three times, Clare, Cork and Galway a brace of times as well as a win over Westmeath. That signals at incredible consistency as the Shannonsider's beat all before them.
Their perfect season is the first of its kind since Tipperary achieved the feat in the early '60's. Not even Kilkenny have done this under Brian Cody, as they drew a league game with Limerick in the 2006 season which they won every other game en route to League, Leinster and All-Ireland glory.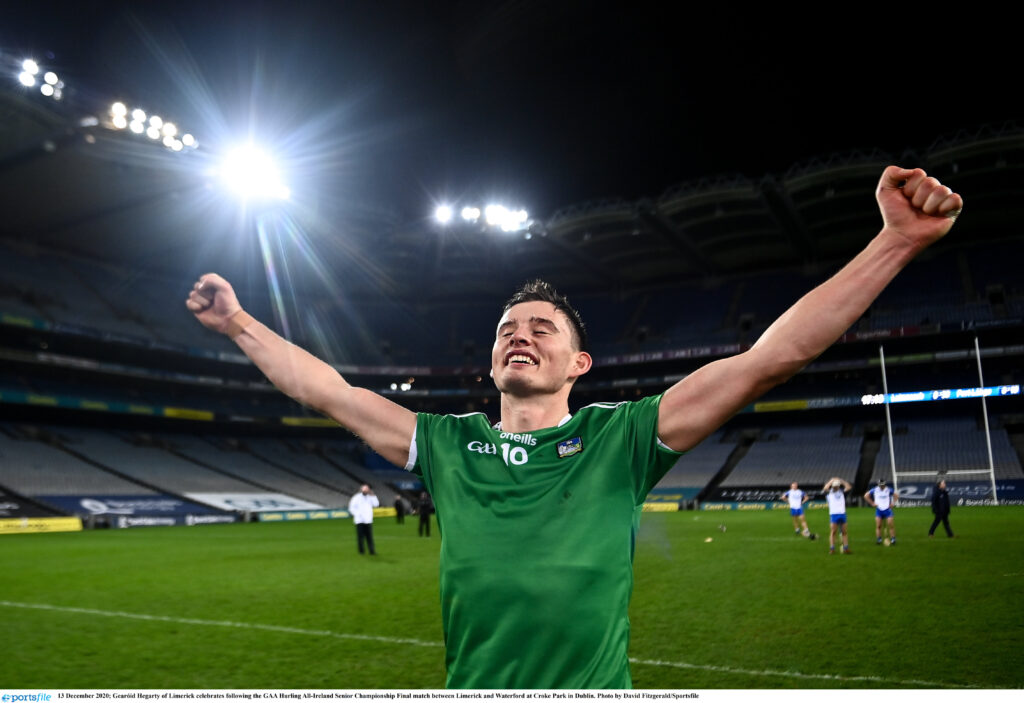 Limerick are currently operating on a different stratosphere to their opponents and have rarely looked troubled in 2020. They are in current possession of the every trophy at their disposal and haven't been beaten in the League or Munster since mid-2018.
Were it not for a complete collapse in the first half against Kilkenny in the 2019 All-Ireland semi-final, there is every indication that Limerick would have collected three-in-a-row.
Make no mistake, we are witnessing greatness before our eyes and long may it continue.
---
Hegarty and Morrissey battle it out for HOTY
After a brief hiatus, the Hurler of the Year is heading back to Limerick, there is no doubt of that. Cian Lynch was the first Limerick man to win the award in 2018 and he is sure to be followed by one of his teammates when the All Star awards take place.
Gearoid Hegarty is the frontrunner and was named as the man of the match in the final. Tom Morrissey was quietly impressive in the final, notching five scores and assisting six more to go with his MOTM performance in the semi-final. Those two will be involved in the final three nominated for the award and could be joined by any number of their teammates.
Kyle Hayes was exceptional all year, as was his wing-back partner Diarmuid Byrnes. Aaron Gillane was close to his best throughout while Sean Finn has moved a country mile clear of his peers as the best corner back in the country. Waterford duo Tadhg de Burca and Stephen Bennett also deserve a mention as does Tony Kelly.
But regardless of who the third is, Limerick's half forward pairing will battle out for the award. Hegarty accumulated 0-20 from play in the five games while Morrissey grabbed 0-17, with one coming from a placed ball. Their roles are almost identical and they are so important to the Limerick system.
Hegarty is probably the clearer choice but either man would be worthy of such an honour.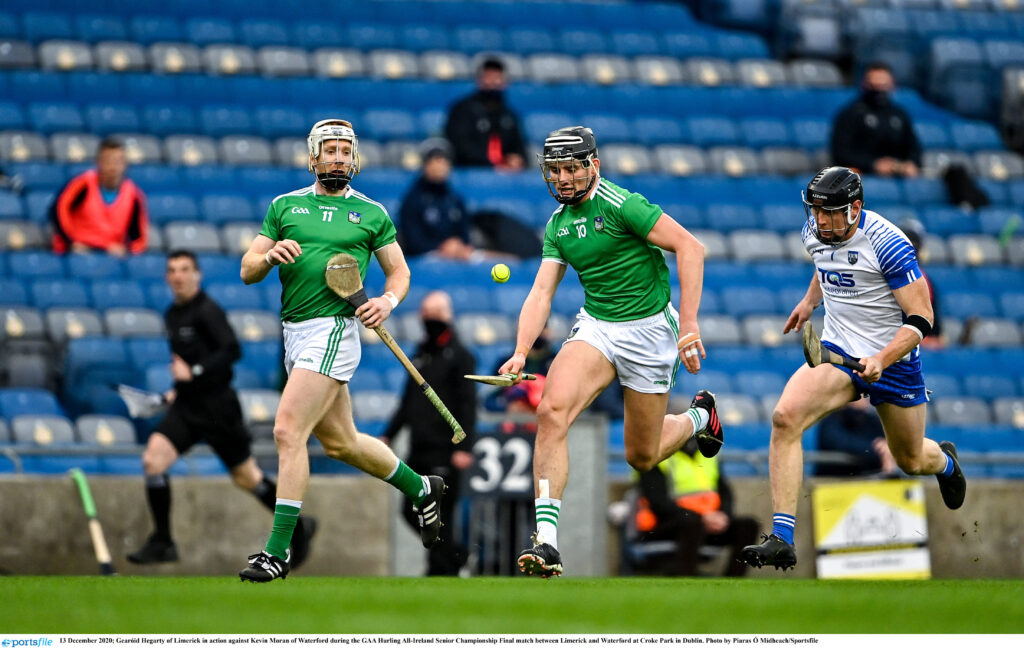 ---
What happens when Casey and English return?
So much has been made of the strength of the Limerick squad over the past three years and this theme looks set to continue when you look at the players at John Kiely's disposal. Some of the players that did not start the All-Ireland final indicate just how frightening the weapons Kiely has are. Those include Peter & Mike Casey, Richie English, David Dempsey, Conor Boylan, Pat Ryan, Adrian Breen, to name a few with all of those probable starters on every other team in the country.
Injury ruled out Mike Casey for the season while Richie English only recovered sufficiently to make the bench in the final three games of the season. English was an All Star in 2018 and alongside Sean Finn, the trio made up the most vaunted full-back line in the game.
Their absences caused a reshuffle in the pack with Dan Morrissey and Barry Nash re-accomodated to fill in. Both performed incredibly in their new roles and deserve all the plaudits they have received this year.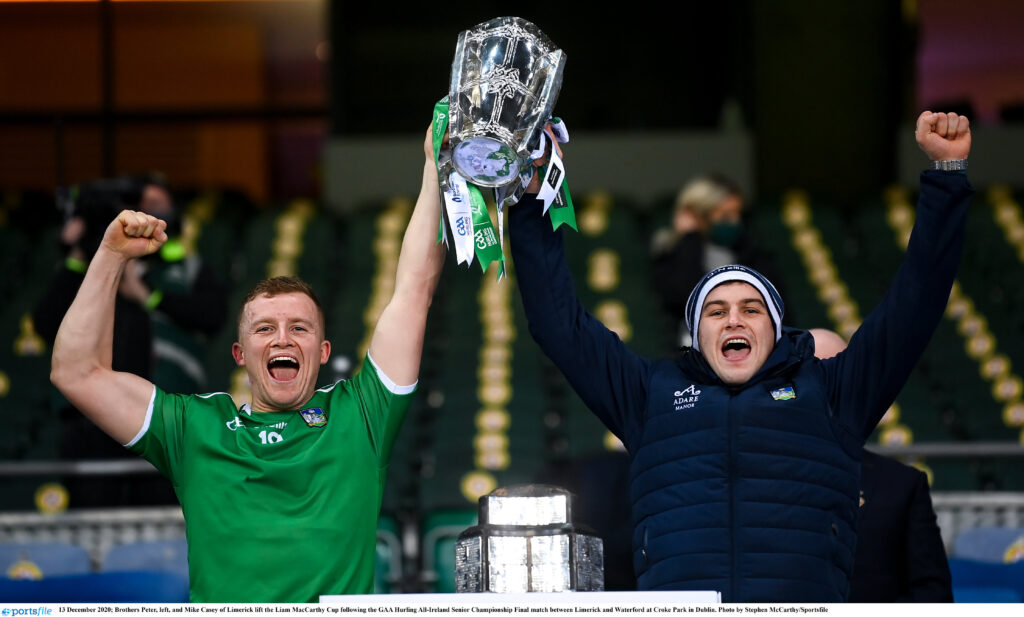 However, with English now back in the fold and Casey likely to be ready for the latter part of the League, what will John Kiely opt to do? Morrissey and Hayes are guaranteed All Stars in their new positions while Barry Nash has improved substantially with each game and will be nominated for an award.
17 doesn't fit into 15 and for John Kiely, it is more like 20 into 15.
Moreover, the likes of Cathal O'Neill, Colin Coughlan, Aidan O'Connor and more younger players continue to add to their reputations and are likely to be considered sooner rather than later.
It is certainly a welcome headache to have and one John Kiely will relish.
---
Limerick's to lose going forward
While John Kiely will be quick to quash the huge hype that now surrounds the Limerick team, there is no doubting that they are the best in the land, and by a distance at this moment in time. They beat all before them in 2020 and didn't look like losing at any stage in the championship.
The target is firmly on their back as it was in 2019. That year will be remembered for the first half against Kilkenny but that 20 minutes aside, Limerick have been imperious since the beginning of 2018.
To go back-to-back is a hugely difficult task, but after the lesson that was 2019, this Limerick side look like they could be the first Treaty team to do so.
With 2021 just around the corner, there isn't long to wait until they are tested again, but until that time comes, enjoy what this squad have achieved thus far.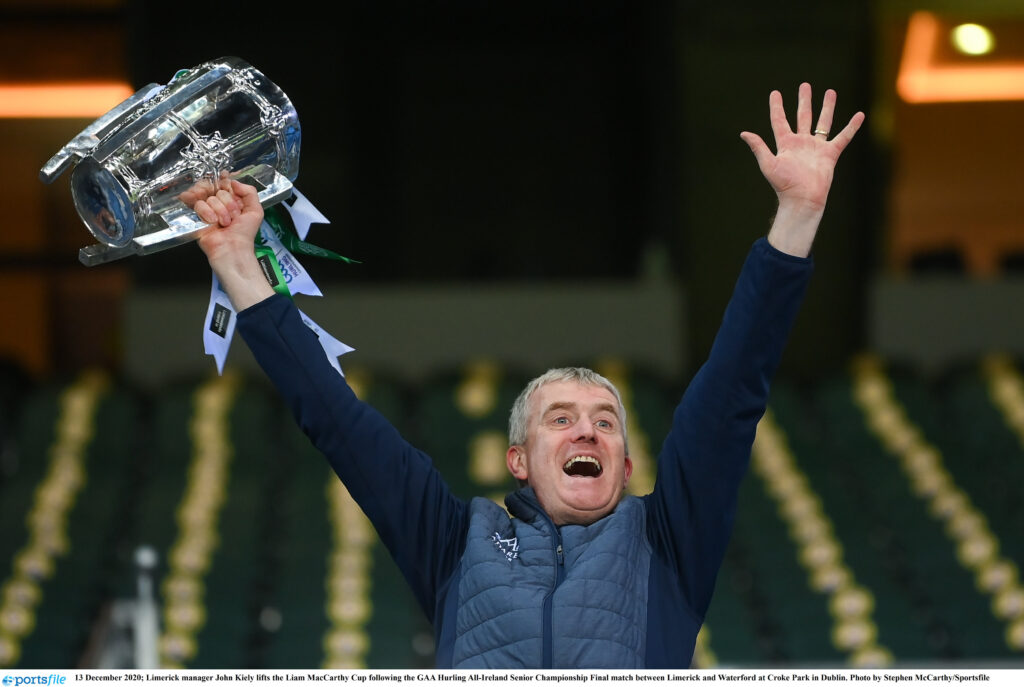 The post Talking Points as Limerick claim a ninth ever All-Ireland Hurling Title appeared first on Sporting Limerick.