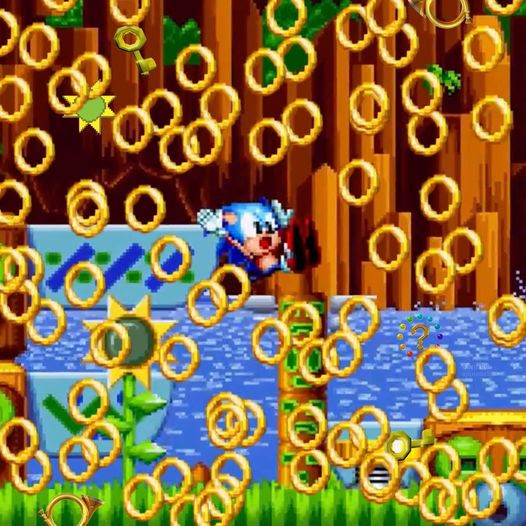 MOMENTUM isn't what you think it is.
The more I see people talk about the idea of momentum in a team sport – basically, that you are more likely to win a game if it comes in a sequence of other wins – the more I think the entire concept is treated like Sonic the Hedgehog and his golden rings.
Sign up for the weekly Limerick Post newsletter
When you start up a Sonic level, you're moving quite slow and you've got to build up speed as you go through the level, collecting rings as you go. When you run into a spike or a little bouncing robot with a rabbit inside, however, Sonic falls back to the floor and all his rings go scattering everywhere.
Momentum lost.
You can see the conversation around Munster's winning run this season already building to the next spike and the question you're really seeing being posed is "when will Munster lose and, with it, lose all of the momenta they had spent two months building up". Maybe they wouldn't use "momenta" – the plural of momentum that I just found out existed – but you get what I mean.
Personally, I'm not sure momentum even exists as it pertains to sports. An excellent article by Kevin L. Burke put the concept into a handy little paragraph that I think sums up my feelings on it quite well.
Does momentum really exist? I have often argued people do not recognize momentum until after it already has happened. Therefore, momentum is most likely simply an "after-the-facts" explanation for the outcome of a game.
For example, when a team is said to have momentum it is because they've had several good plays one right after the other. If coaches knew what specifically started momentum, then they would obviously try to make it occur as often as they could. Yet, it is difficult for scientists to predict and for coaches or athletes to cause momentum to happen. This provides support for the theory that momentum may be an "after-the-fact" explanation.
If we're to keep the video game analogy going, I think what a winning sequence really does is build up your overall level, relative to the quality of the wins you're picking up along the way.
I think Munster's recent run in the PRO14 was a little undervalued, for example, and that the wins picked up against strong Scarlets and Edinburgh sides were much better than they appeared. I would even see it in my own mentions when people would question the value of Munster's last-gasp wins over Scarlets and Edinburgh when Leinster and Ulster were sticking 40/50 points on the same opposition.
My point was, it wasn't the same opposition. The Edinburgh side that Munster beat in round two of the PRO14 was much closer to the Edinburgh side that beat Sale at the weekend than it was to the heavily rotated teams that Leinster/Ulster hockeyed a month or so ago.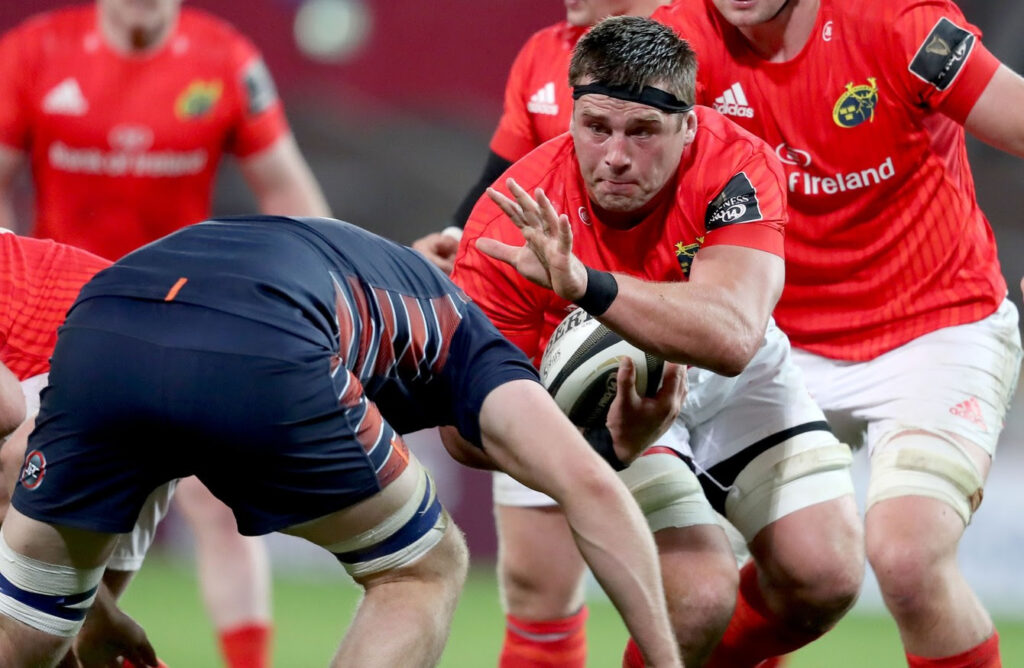 So Munster's win over Edinburgh gave more experience points than it might have seemed as the PRO14 developed into the test window shooting gallery that decimated sides like the Scarlets and Ulster. So Munster aren't building momentum, they are building experience.
So when I say that this miraculous, squad defining win away against Clermont isn't something that the value of will be lost if Munster bump into a robot rabbit over the next few weeks, it's because that value has already been absorbed.
When Munster walked off the field in euphoria and soaked in the buzz in the dressing room afterwards, that was the prize. When they returned to training this week and all the players who weren't there started training so they could be there the next time, that was the prize. The value of "remember Clermont" isn't something that a loss can diminish.
Results can come and go. Three dodgy penalty decisions in a row can turn a game away from you these days and turn all your momentum to dirt so you a winning streak cannot – and must not – define you, because winning streaks always, always come to an end.
It can be easy to turn a win away in Clermont of this scale – Munster were the first non-French side to ever win a game there in the European Cup – into a narrative starting off point that ends with an inevitable trophy win and the concept of "momentum" plays a big role in this. That isn't true.
The first Miracle Match against Gloucester, for example, saw Munster end the season in a semi-final defeat against Toulouse and the Sale win in 2005/06 ended in a Heineken Cup win but Munster lost in Thomond Park to Glasgow three weeks later.
So there is no pattern here. A loss in the next three weeks should not be seen as a brutal stopping point, like a car hitting a tree, it should be seen for what it is – a setback on the way to something larger.
And if Munster can keep winning over Christmas and finish January unbeaten?
That won't be momentum.
That will be a statement that Munster have levelled up beyond all recognition.
The post Tom Savage: Munster moving past the idea of 'momentum' and approaching something bigger appeared first on Sporting Limerick.