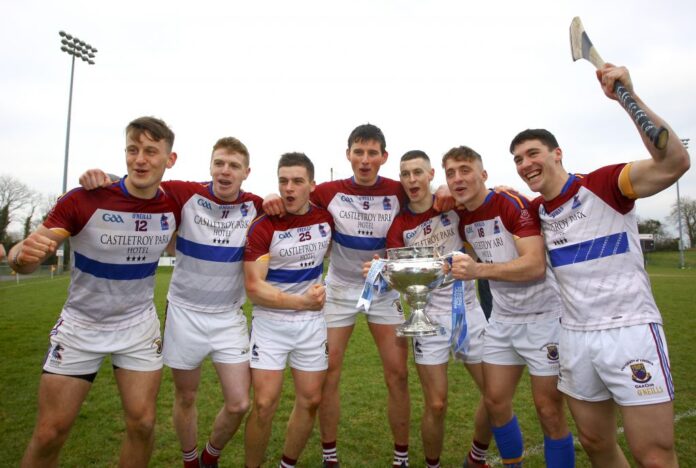 WEDNESDAY'S announcement that there will be no third level GAA competitions for the 2020/2021 academic year will come as a huge blow to all involved.
The GAA's signature Higher Eductaion tournaments, the Fitzgibbon Cup and Sigerson Cup have fallen foul of the current climate with both cancelled for the first time since the 40's.
Sign up for the weekly Limerick Post newsletter
In 2018, Gearoid Hegarty was a part of a stellar UL side that beat all before them en route to a 6th title.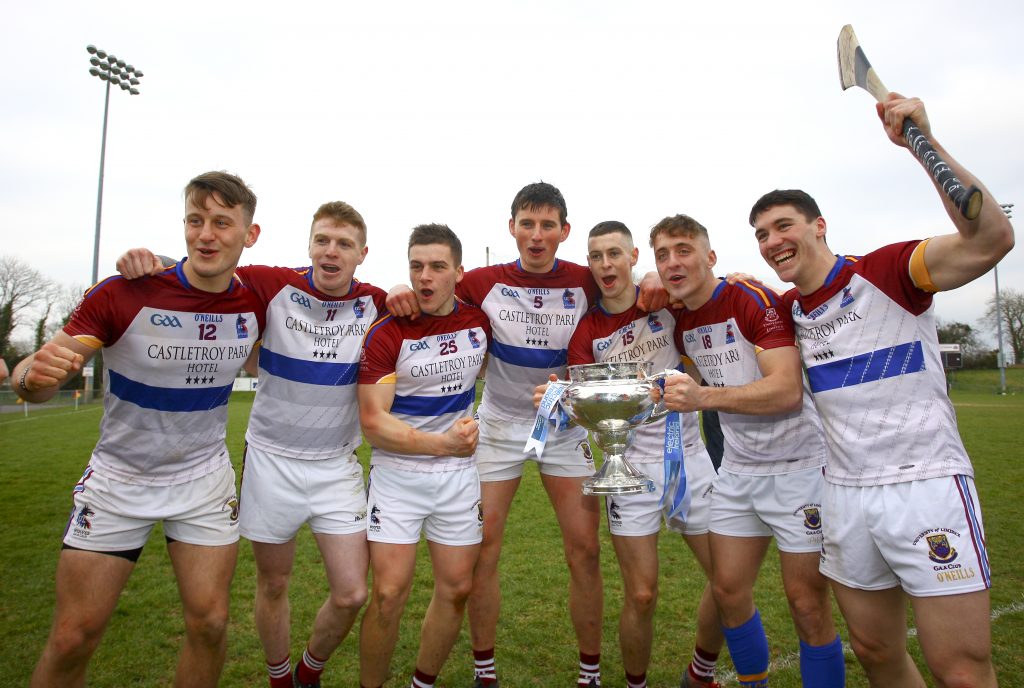 He was also a key factor in helping his college to successive Sigerson cup weekends where they fell in the last four on each occasion.
Speaking yesterday after claiming the PWC GAA/GPA Player of the Month award, Hegarty said it was a big pity that the competitions will not go ahead this year, owing much of his development to his time spent in UL.
"That's a big pity because I was only thinking about it with my brother in first year of college at the moment in UL. College hurling is really great platform to show intercounty managers, whether its U21 or senior, what you're at and how good you are. That's a pity because I look back so fondly on both my Fitzgibbon and Sigerson.
"We didn't win anything in football with the Sigerson but I wouldn't consider success as winning a trophy. We were extremely successful with that Sigerson team under Brian Carson getting to two semi-finals. We were very unlucky not to beat UCD in one of them, I actually missed a one on one goal chance to beat them! They were a couple of great years playing college football and hurling.
"That Fitzgibbon cup medal was my sixth year of college, I was doing a masters. It was my last year and that medal is one ill always hold dear. We had a really good Fitzgibbon Cup team."
"If you look back, there's a lot of very good players that went on to win an All-Ireland medal."
Listen to Hegarty's interview in full after accepting the award where he speaks about the importance of football in his career, the bond in the Limerick squad and taking a break from the game.
The post Gearoid Hegarty Says Fitzgibbon & Sigerson Cancellations Are "A Pity" appeared first on Sporting Limerick.