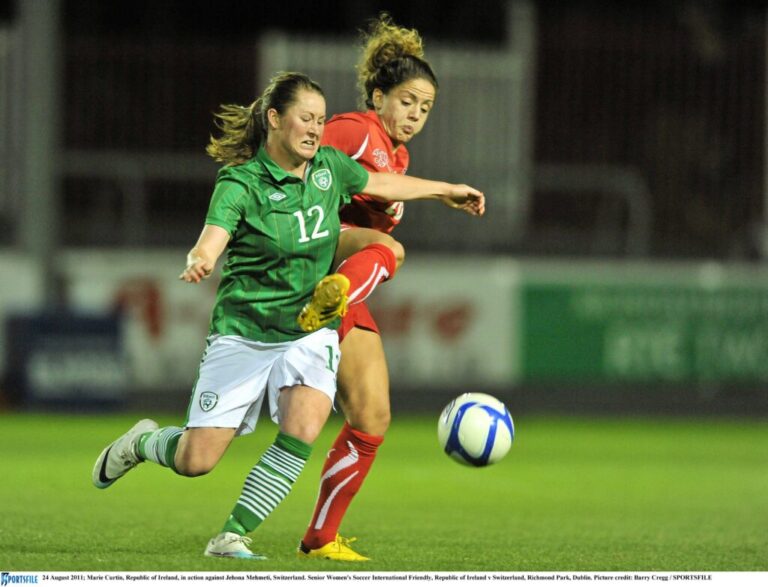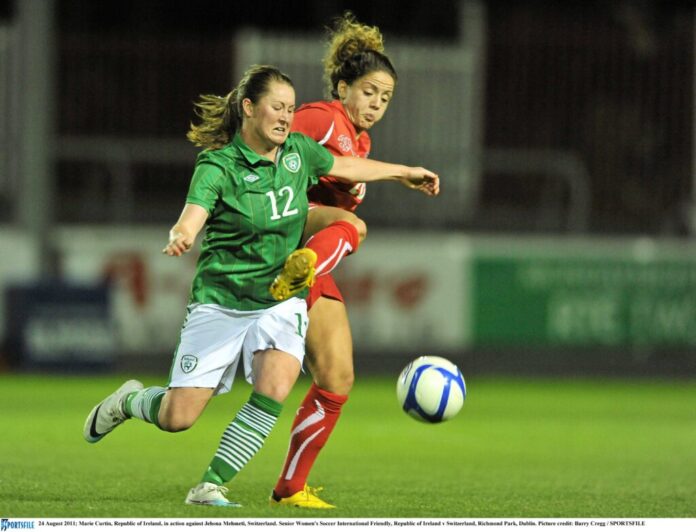 LAST Saturday evening, Treaty United captain Marie Curtin called time on a glittering career which saw the versatile player play at the highest level in Ireland , including representing her country at senior level on 45 occasions.
She also played professionally in America and Norway during an exciting 20-year senior career.  The announcement may have taken some by surprise but the Atlacca native has been considering retirement for a while.
She reminisced on the very beginning and where her love for soccer developed in school and with Trinity Rangers where like most girls, she had to play with the boys team due to a lack of girls teams in Limerick.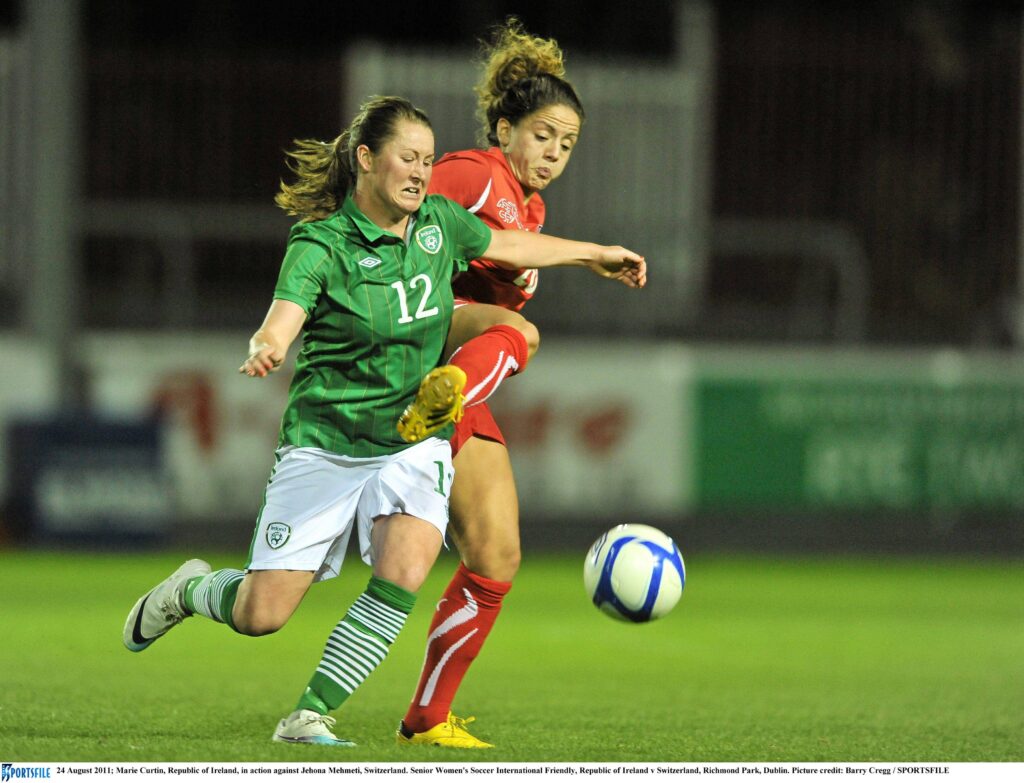 "I went to a really small primary school in Banogue in County Limerick and my class had only ten pupils. It was only normal for us to play soccer every day. It was the days before iPads, phones and technology kicked in.
"I was obsessed and I played soccer with Trinity Rangers local boys' team as there were no girls teams around then. But luckily enough, a girls' team popped up in Croom.
"Most girls that started out playing would have started with a boys' team. I always look back on those times with fond memories."
Marie's first big move came when she joined renowned ladies' outfit and Clare based club Lifford in 2000 and realises the sacrifice her parents made to ensure she made training sessions and matches. It was at Lifford that Curtin began to earn national recognition and she was selected for the Irish U-15s women's squad.
"Our manager at Lifford took us to America on two separate occasions to play in international tournaments over there. It was an amazing experience. I wasn't even at Lifford for a full year when I was getting opportunities to go on trial. I was 14 years old getting trials for the U-16 Irish team and it really all kicked off from there."
From a quiet rural village in Limerick, Curtin was afforded the opportunity of a lifetime when she earned a soccer scholarship to attend Hofstra University which is a private University in Long Island, New York. She admits that it was a massive difference in culture but is certainly thankful for the experience. She also played at a semi-professional level for Long Island Fury in the Women's Premier Soccer League while at Hofstra.
"I dedicated my life to my sport whether it be soccer or Gaelic and I made huge commitments. I had a few places in America to pick from and I chose New York in the end which could have been more opposite to the way I grew up.
"It was difficult being so far away from home at times but to go into that full-time playing environment was incredible. When you are over there it is full-time football, and it is not like playing with your college team over here.
"The whole experience of both playing and training environments was superb. You received the best of the best and it was a really professional set-up from such a young age."
The centre-back retired from international football 2012 at the age of 28. She had often been critical of the status of the women's game at the highest level of the country and the FAI'S handling of it.
However, she was delighted with the outcome of the strike in 2017, when the senior women's squad fought for change and feels the game is in a much better place now.
"I was so proud of them. It was a completely different world to now. We didn't have the right environment in place, and it is a completely different culture now. The girls coming out in unity in 2017 was a big moment for change.
"It could be frustrating at times, but it was always an honour and I always put my international career first. I got to travel around the world with it. I've had unbelievable experiences through my football and I just have to be grateful for that."
The post Marie Curtin "I dedicated my life to my sport and made huge commitments" appeared first on Sporting Limerick.