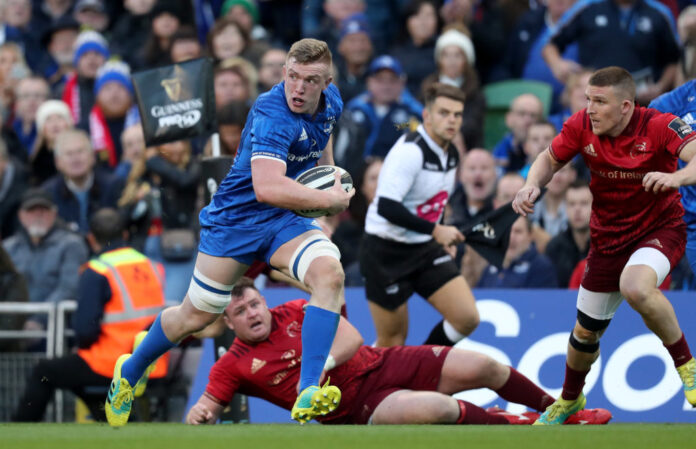 "Right now, this is my rival, this is the person that beat me. So it immediately makes him stand out above everyone else. Jon Jones' been going on this whole thing how this is no different than any other fight and if that's his approach, great.
"But I know there's more to it. I will be honest and say, yes, this is the rival for me because this is the person that beat me. Now if I don't win this fight, this is no rivalry. It's just one guy that beat the other guy twice.
Sign up for the weekly Limerick Post newsletter
"You don't consider those rivalries. Frazier and Ali was really good because Ali won two. I have to win."– UFC fighter Daniel Cormier, July 25, 2017
Since 2015/16, Munster have played Leinster 13 times and only won twice, both at home, in December of 2016 and 2018 respectively. Five of those 13 games have been played in Thomond Park with the rest being split between the Aviva Stadium and the RDS with the three extra away games coming from those semi-final defeats due to our respective conference finishes since the introduction of the new system in 2017.
Of those five home games in Thomond Park, Munster have lost three times – once during the disastrous 2015/16 season, once to a Dan Leavy and Jordan Larmour inspired Leinster side in 2017 and again last season to a game dominated by Will Connors and the Leinster defence.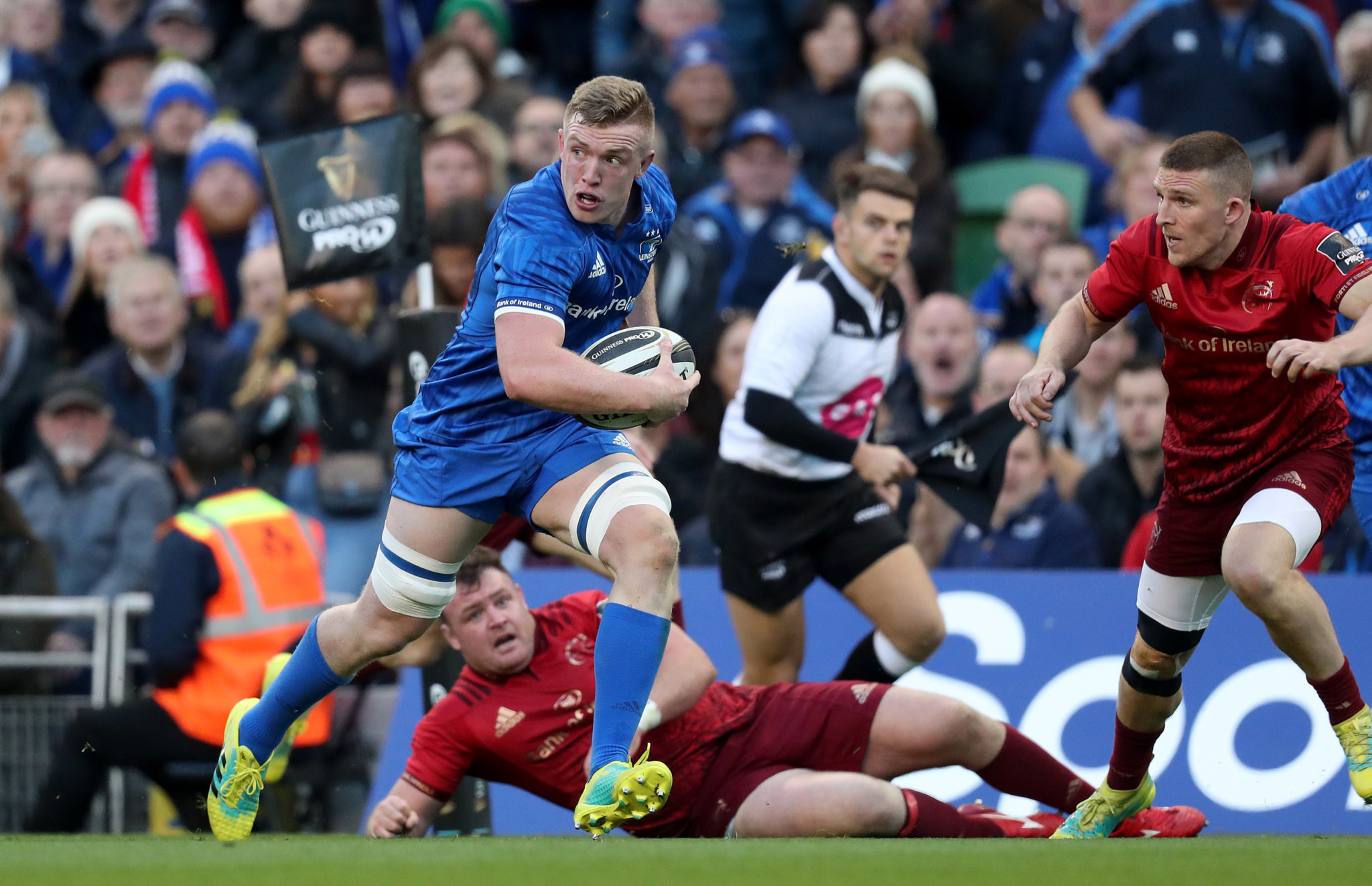 This game might feel like a bonus round squeezed in thanks to some logistical miracle-working by the PRO14 in the absence of the COVID-cancelled European Cup, but for me, it's an incredibly important fixture.
This is an opportunity to prove that this rivalry isn't just geographical and the only way to do that is by beating as close to a full-strength Leinster selection as can be fielded with a full-strength selection of our own.
There are no trophies on the line, to be clear. Munster won't win anything except one game if they manage to pull out a W on Saturday evening. I mean, if anything, Leinster arguably need the win in this game more than Munster do, if we're to talk purely about match points when it comes to conference standings, but that ignores the wider context.
Over the last four years, Munster just haven't beaten Leinster often enough and, if we're to prove our credentials as something greater than we've been before, now is the time. It won't make or break the season, mind, but a successful season is built on stage posts like this game.
Show yourself that you can do it against the team who have been the benchmark in this league and, for the most part, in Europe and there's no reason why you can do it again.
I'll admit, I got into a cycle of thinking that Leinster was "just another game" for a few seasons. Why focus all that energy into one opposition? Why give them that power?
But the reality is, it's never just another game. I'm not saying get lost in the weeds on it but Leinster certainly don't treat it like just another game. I remember watching the restart game against Leinster a few months back and I was taken aback by how much energy guys like Caelan Doris, Will Connors, Jack Conan and others had after any penalty or knock-on, almost from the first minute.
They were getting in lads faces, making noise – they were belligerent and it worked for them. Against Saracens a few weeks later, that same energy was conspicuous by its absence.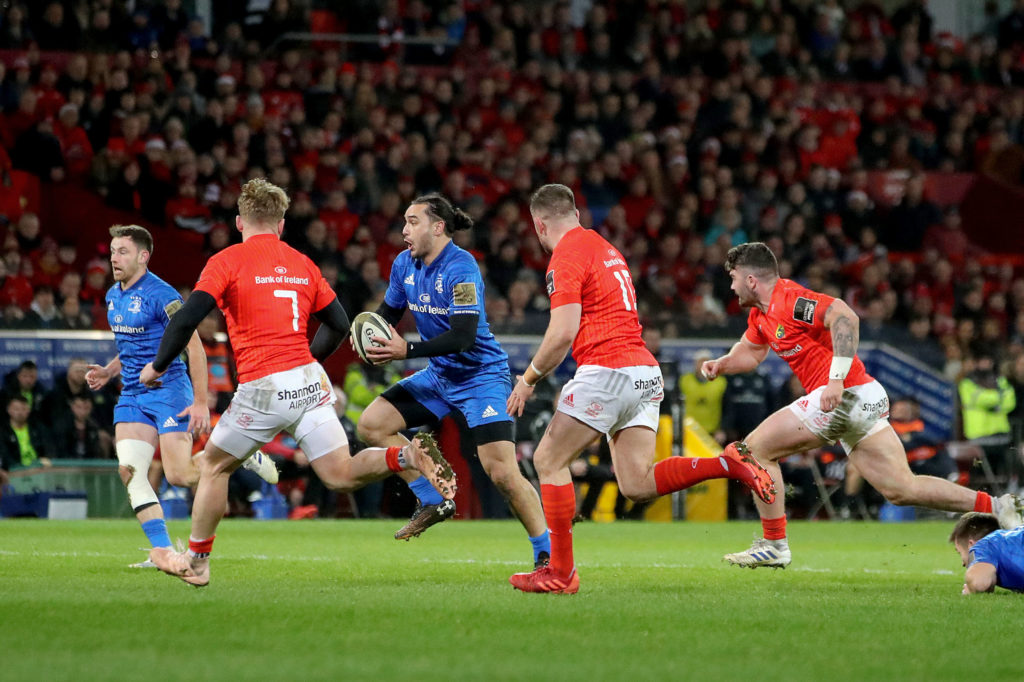 Against Saracens, Leinster had to be wary because to be fair, Saracens did a pretty good job of beating them up the last time they played prior to that quarter-final and, without looking to boil down the complex machinery of a game into a quip about "mindset", that trepidation played out in the first 40 minutes against Saracens.
Leinster were passive, they didn't really show up and I think it would be fair to say they were bullied at the set-piece, at least in the first half of that quarter-final.
That doesn't happen against Munster. Leinster expect to win those games and the belief is palpable. For the most part, Leinster have not been wrong to expect to win against Munster as of late.
That has to change.
Will it change this weekend? It's certainly possible. Munster's work since the start of the new season has scaled up at every step and has been tested at a very high level. From what we've seen with our own eyes in Clermont, there's a new iron-hearted quality to this group that echoed the qualities that the red jersey has always been synonymous with.
They look like a team that are never beaten, they just run out of time and that's a good place to start when you want to win trophies as far as I'm concerned.
For me, that will start with a bit of spite this weekend. Sure, we're all Team Ireland at the end of the day but look at it this way, there'll be plenty time to kiss and make up in Carton House after a proper dust-up this weekend.
Ask yourself this – what would Denis Leamy do in 2006? Then you'll know the path to walk.
Leinster will be a big challenge, as you'd expect, but this Munster team can beat them.
Whether they will or not remains to be seen but one way or the other, we'll know a lot more about where we are on Saturday night.
The post Tom Savage: Leinster will be a big challenge but this Munster team can beat them appeared first on Sporting Limerick.