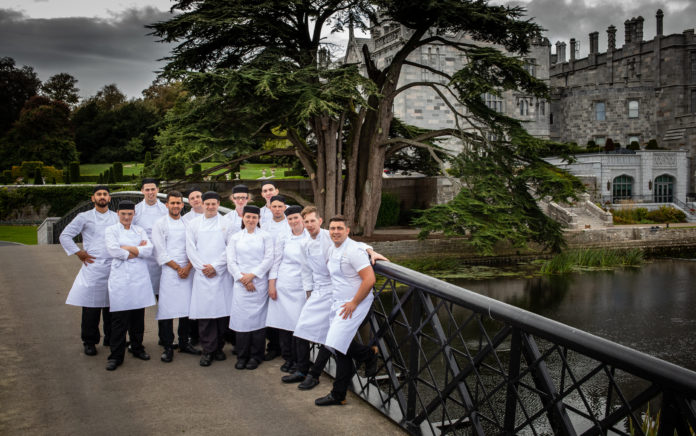 ADARE Manor Hotel have retained the Michelin Star for The Oak Room.
The Oak Room first obtained the accolade in October 2019 under Head Chef Mike Tweedie.
Sign up for the weekly Limerick Post newsletter
"The entire Adare Manor team is delighted that we have retained our MICHELIN Star for The Oak Room in the 2021 MICHELIN Guide.
"This is a positive and affirmative moment for our head chef Mike Tweedie and all of the Oak Room team, as well as for our wider community of growers and producers who we rely on for their exceptional ingredients."
The restaurant sits within the 1830's mansion and is located over 20km from Limerick City centre.
⁠⠀
"The dining room of the impressive 1830s mansion Adare Manor, exhibits all the comfort and grandeur one would expect.
View this post on Instagram
"It's named after the wood-panelled walls commissioned by architect Augustus Pugin and comes with a dark green colour scheme, period artwork and lavish chandeliers; in summer, ask for a table in the small glass-enclosed terrace for wonderful views over the parterre and 850 acres of grounds.⁠⠀
⁠⠀
"Michael Tweedie's assured, refreshingly understated modern cooking champions top ingredients from Ireland's artisan producers, and dishes comprise just 3 or 4 ingredients, as he has the experience and courage to know when to hold back.
"The resulting combinations are refined and well-balanced, with complex flavours and great attention to detail. The wine list is a labour of love and offers a superb range by the glass." ⁠MICHELIN Guide said.