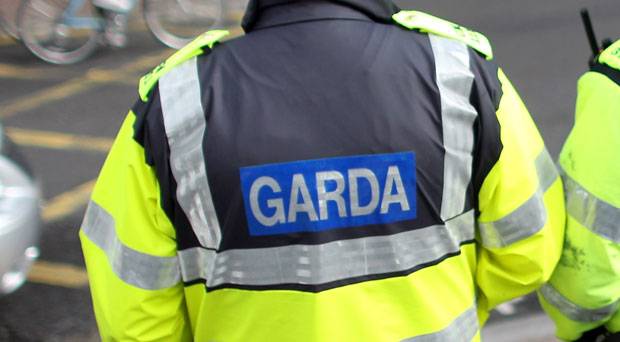 A Clare mechanic, who gardai claim is a "major player" in the wholesale distribution of drugs in Munster, is to appear via video link before Limerick District Court today, on charges relating to the seizure of almost quarter of €1million euro of cocaine last weekend.
Anthony Sexton, (39), with an address Cahaska, Corofin, was arrested last Saturday by members of the Limerick Divisional Drugs Unit (DDU), supported by the Garda Armed Support Unit (ASU).
Sign up for the weekly Limerick Post newsletter
Mr Sexton was brought before the District Court yesterday when it was heard that Gardai intercepted him driving a dark grey coloured Audi car on the R510, at Raheen, Limerick, before they discovered three-and-a-half kilos of cocaine, worth an estimated €247,500, in the car.
The father of three is charged with four offences, namely, possession of cocaine for sale or supply; possession of cocaine; possession of a flick knife; causing criminal damage to an official garda patrol jeep.
Detective Garda Mark O'Sullivan, Limerick Divisional Drugs Unit, gave evidence that gardai "conducted an operation targeting drug trafficking offences" last Saturday "and identified Anthony Sexton as a person directly involved".
Gardai intercepted Mr sexton driving a dark grey Audi A5 and "activated blue lights and signaled for the vehicle to stop".
"The vehicle accelerated and attempted to evade gardai by swerving to avoid them, and collided with an official armed response vehicle causing significant damage," Det Gda O'Sullivan alleged.
Follow-up searches of Mr Sexton's home and garage business at Quinn Industrial Estate, Ennis, uncovered "drug paraphernalia" and a "cocaine press", gardai alleged.
Detective O'Sullivan objected to bail stating that in his opinion, Mr Sexton would not abide by any bail conditions set down by the court, and he would "continue to engage in the wholesale distribution of controlled drugs".
"Anthony Sexton is a major player in the distribution of controlled substances in the Munster region," Detective O'Sullivan alleged in court.
Mr Sexton's solicitor, Daragh Hassett, said his instructions were that the accused was a long-time cocaine user and he had travelled to Limerick last Saturday to pay off part of a debt he owed to others.
"People have to make good their debts otherwise things happen, he was instructed to carry some drugs and was given very little option not to do that," Mr Hassett said.
Detective O'Sullivan told the court he did not accept this.
Mr Hassett said that Mr Sexton "was told if he didn't transport some drugs around Limerick at the weekend, that things would happen".
The accused told the court his garage business had suffered badly due to the COVID-19 pandemic and he "slipped back into cocaine use".
He said he had been "dodging the debt between Christmas and now, and when I came (to Limerick) to pay it, (other parties) were quiet agitated, and I was given no choice".
Mr Sexton also denied garda claims he was a key player in a major drugs distribution network, telling the court: "I live in a tiny cottage in the middle of the woods, I don't have fancy cars, fancy clothes, fancy jewelry, fancy holidays; I can barely support myself and my children."
He said a machine found in his premises, which gardai claimed was being used to press cocaine, was in fact "an apparatus for removing wheel bearings from cars".
Mr Sexton said he would abide by any bail conditions, adding, "I'll stay out of Limerick, I'll move to a different county, I just want to get my life back."
He denied claims by gardai that he tried to evade detection when gardai intercepted him driving the Audi, last Saturday: "I was distracted, it was a knee-jerk reaction, I saw lights coming towards me on my side of the road and my immediate reaction was to swerve right."
"Apologies, for any damage caused, but it was not my intention to evade (gardai)," he added.
Judge Alan Mitchell refused bail, and remanded Mr Sexton on remand to appear before the court again this morning Tuesday, January 26th, for directions from the Director of Public Prosecutions.