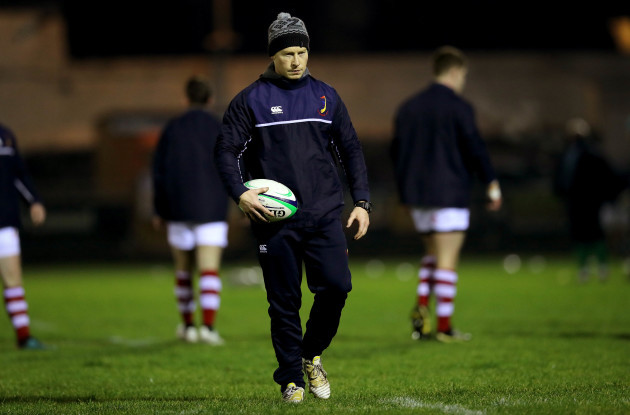 Speaking to Sport Limerick's Raffaele Rocca this morning was UL Bohemians director of rugby Cathal Sheridan.
Much to the disappointment of Limerick club rugby supporters, the IRFU yesterday released a statement announcing that the All-Ireland league season for 2020/2021 has been cancelled. AIL teams are now without rugby for the foreseeable future and leaves all those involved with an uncertain few months ahead.
2021 looks set to be a highly testing and challenging year for young men and women involved in the game but Sheridan is aware of the importance of maintaining a positive mindset in the circumstances.
The former Munster scrumhalf and UL Bohemians coach, although 'certainly dissapointed', is keen to try and take positives from the experience.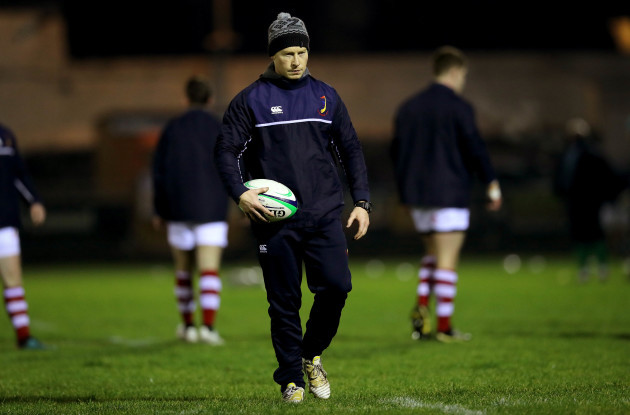 "In a weird way it's nice to have a little bit of certainty. Thinking 'this is not happening – so now adapt'. It's going to force clubs to figure out ways of doing things that they are not traditionally used to."
UL Bohs have been doing some great work in the last couple of years. Aboard Sheridan's coaching team are Munster analyst George Murray and ex-teammates Tommy O'Donnell and BJ Botha. Together they have worked intelligently to develop their team not just as players but more importantly as human beings.
The Annacotty club organized their '40,000 pushups for 40,000 with epilepsy' charity challenge in 2020 as well as their #BEAGOODTEAMMATE initiative which aimed to remind the community to act responsibly during the Coronavirus pandemic.
The values and vision of the club under their current regime are both progressive and positive and Sheridan is determined that this week's set-back will not disrupt his side's hopes for the future.
"Our next step is making a plan over the next few months, seeing where can go, seeing what we can do and trying where possible not to get bogged down by all the crap that we can't control. We can't control how the numbers are going, we can't control the regulations."
"Adaptability is probably something that has been forced upon everyone over the last twelve months. Everyone has had to do it. One thing that is very obvious is that something is taken away when lads can't go out and train together. It does make it that bit easier if you do get the green light for something because motivation is then at an all-time high. If we go out and train in a wet, miserable, crappy night in the pissing rain – there are lads crying out for that right now. In years past you would have needed to drag lads out in it, particularly older lads who have seen it all and don't want to be around much longer! Right now though everyone is just crying out for it so motivation is pretty high."
While it is clear from the 32 year-old's words that himself and his club will stay motivated and focus on whatever they can control, the future of the AIL is truly out of their hands. Sheridan is however hopeful that the authorities can find a way to make next season workable in good time.
"What we are hearing is that if something is okay to be done, something is going to be done. Okay there's a little bit of frustration and a nail into the coffin of the AIL, but that's really not the full picture. The full picture is that we're making a certain call on this because we have really good information on this as of now but at the same time we can make an adjustment. If something comes down the line we'll have a right cut at that and we'll go at it. That's going to be our mentality as a club for the next while – which is going to be hard, but we have some good people around so we're certainly going to try push that way. "
For all of its many horrendous implications for millions of people, the COVID-19 pandemic has also been treated by some as a time to slow down, reflect and plan for the future. Asked about his experience with having so much time on his hands before his next training session, Sheridan saw both the good and bad side:
"Too much planning! You have time to overthink the crap out of it and you're thinking how next season is going to look, 'how is pre-season going to look?'. It's exciting in one way but you have to kind of taper yourself down a little bit as well – not to get too excited and not to be planning for pre-season next Summer. As far as I'm concerned it's down to how can we keep people involved in the game and keep people engaged in us as a club as well. Being very selfish, how do we make sure everyone still feels part of a club?
"One thing we really try drive is the importance of the relationships you have around the place. How this is done by us as a club is by trying to examine why we do what we do, why you bother going out to UL or Annacotty on a miserable cold night – what's the purpose of that and why would you bother to do it and why would you bother to put your body through it when you could be doing a million other things? It certainly helps us in the forming of our vision of where we would like to go in the next few years.
"I'm not just trying to put a positive spin on things by the way in case it sounds like I'm trying to be happy-happy positive, but it is about us figuring out a way to turn this into something that is going to help us grow."
The post Adaptability is key for AIL clubs, says UL Bohemians' Cathal Sheridan appeared first on Sporting Limerick.