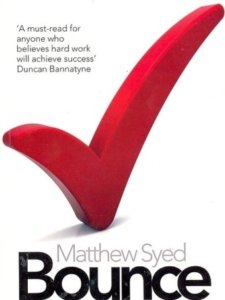 "The teacher student relationship can expand seamlessly to a coach player one as there is generally a level of respect there already before a ball is kicked.
"As they are used to learning from that person in the classroom, they can absorb the coaching points more easily and develop skills quicker."
While chatting with my old teammate Killian Phair about the challenges and opportunities that he sees when it comes to Gaelic Football in Limerick Post Primary Schools, I asked him what lasting effect a teacher/coach in a school could really have on a student, in a sporting context.
He directed me to the book "Bounce" by former Great British Table Tennis champion Matthew Syed. Within those pages, Syed outlined how the small street he lived on in Reading had more top 10 UK Table Tennis players than the rest of the country combined.
And a huge reason for this was that the school he and his friends attended had a teacher by the name of Peter Charters who was passionate about the sport, and offered every student who showed an interest the opportunity to play. The influence that single teacher had was borne out in Syed's future success.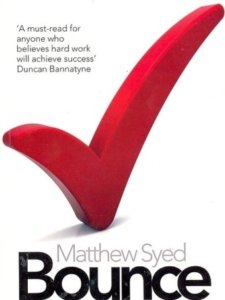 This same passion for sport has been evident in the success of Coláiste Na Trocaire Rathkeale teams in recent years. I've mentioned previously the Munster title that the Senior Football team claimed in 2018, and the impact that Killian and other teachers including current Limerick Senior Footballer Garrett Noonan have had on Gaelic Football – and other sports – in the school.
Trophies aside, the interest that has been generated is the most admirable thing. In an area where the clubs feeding into the school would be predominantly hurling first, the time and effort put in by teachers has created an environment that the students want to be involved in.
As Killian outlined "with good coaching and leadership, the lads improved and as they realised that improvement, they gained confidence". In a lot of ways, it is an example of what "good" looks like when it comes to Gaelic Football in Limerick. Even here though it can be a struggle, and competing consistently is a challenge.
The approach that is applied in Coláiste Na Trocaire is not a million miles away from the hugely successful one in Ard Scoil Rís. The playing numbers are miles apart, but the nuts and bolts are the same.
Driven by teachers who have a passion for the game, resulting in buy in from the players. The difference being the level of consistency that ASR have achieved.
Traditionally a rugby school, they have won 5 Harty Cups over the last decade, and are now recognised as one of the top hurling nurseries in the country. Again, the teachers within the school provided the spark.
In an interview with GAA.ie in 2018, Niall Moran – a teacher and coach in ASR – outlined why Post Primary School development was so important. Not just for the players themselves, but also for the clubs feeding into the school, and eventually the county teams.
With players of the calibre of Declan Hannon, Cian Lynch, Aaron Gillane and Shane Dowling – to name but a few – sharpening their skills during their time there, it's easy to see why the school has the status it now holds.
According to Niall "clubs and counties have the players from March to September, and from September right back to March their development is aided by the school".
This way, there is a continuous cycle of improvement which is beneficial to all the key stakeholders. The support that they receive from the local clubs and the county board is crucial in maintaining that success, as is the priority the school itself places on hurling.
Providing the players and teachers with the necessary resources allows them to reach their full potential, year after year.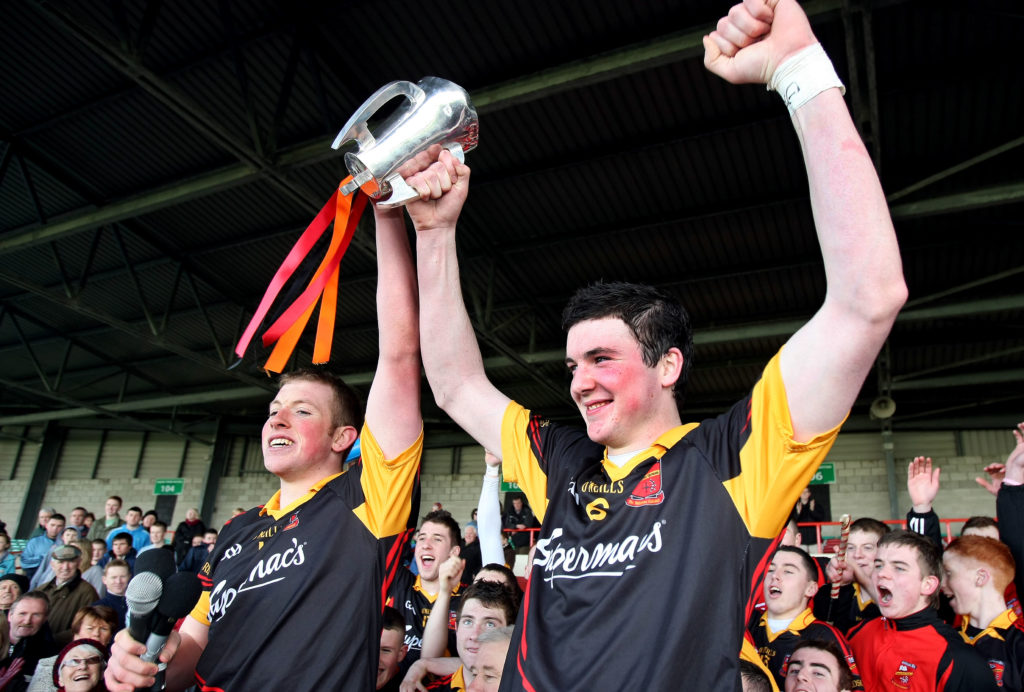 But what of that young footballer who may not be fortunate enough to attend a school with a teacher who has that passion, or the time to devote to it? What if Matthew Syed had gone to a different school?
He may have missed out on having that teacher who had such a positive influence on his sporting career. Are we happy enough in Limerick to let the cards fall as they may, or is there something else that can be done to fill this gap?
Some schools need a helping hand from local clubs. This has been evident in Castletroy College recently, where the efforts of a couple of teachers has been supported by assistance from Monaleen GAA.
There is no doubt this initiative will be mutually beneficial to both the school and club in the future. There needs to be so much more of these club/school links across the county.
It's well established by now that the success of GAA in a county is linked to how strong the game is at secondary school level. For most young footballers in Limerick, your first exposure to real high level competition can be the day of a Munster Minor Championship match.
And unfortunately, this could be a fleeting experience. You learn so much in that game, but you may not get a chance to test yourself again for a long time.
With hurling being played at a higher level in a number of schools across the county, players are learning very quickly about the standards required. Learning about any deficiencies in their game, and getting a chance to improve those areas, rather than having to wait another year. I think every student should be afforded that same opportunity. And can be.
The post Pa Ranahan: Every student should be afforded the same sporting opportunities appeared first on Sporting Limerick.