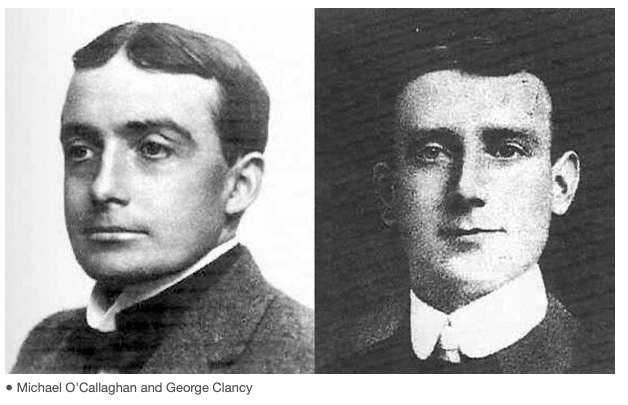 THE Liam McCarthy Cup was first presented to the All Ireland winners in 1921 with Limerick captain Sam McConkey the first man to claim the prize following their win over Dublin on March 4th that year.
Limerick's on-field success was marred by violence as only three days later the then sitting mayor George Clancy and former mayor Michael O'Callaghan were murdered by British Auxiliaries during the War of Independence.
Sign up for the weekly Limerick Post newsletter
100 years removed from the tragedy, Limerick GAA will commemorate those on the anniversary of the event by hosting an Evening of History in partnership with Limerick City and County Council on March 7th, the date on which the murders occurred.
A compelling panel of speakers will discuss what occurred that night including, Professor Gearoid Ó Tuaithaigh, Dr Brian Murphy, Sharon Slater and Thomas Toomey with Mark Foley to chair the event.
Afterwards, Limerick secretary Mike O'Riordan will unveil a special edition 2021 commemorate jersey. The event will be streamed live on Limerick GAA TV Facebook page on March 7th, free of charge.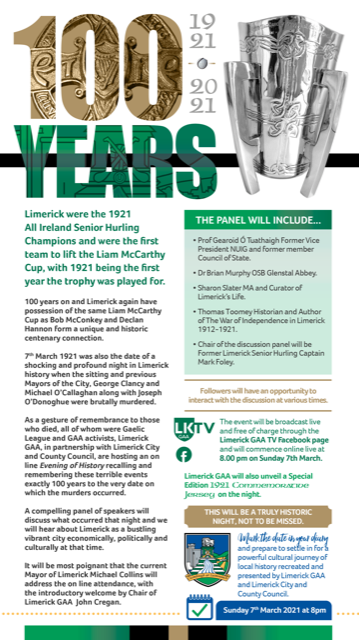 The post Limerick GAA To Stream Historical Commemoration of Limerick's Murdered Mayors appeared first on Sporting Limerick.