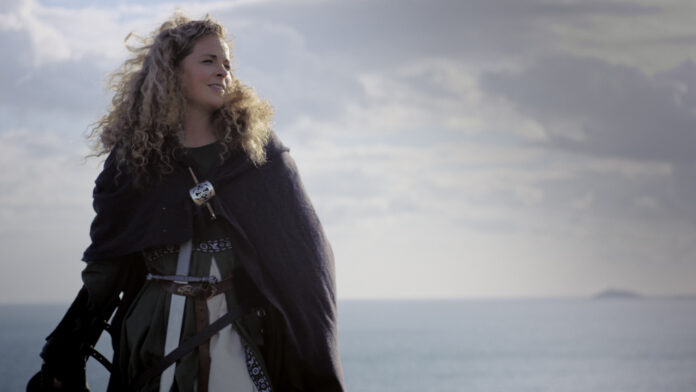 GRACE O'Malley, Ireland's Pirate Queen, spent Valentine's Day in 1578 separated from her husband Iron Richard Bourke because she was locked up in Limerick Jail for plundering the lands of the Earl of Desmond.
 This is only one of many captivating and adventurous moments in the love story of Grace O'Malley and Iron Richard Bourke, Ireland's first power-couple, a story that is explored in the final episode of the TG4 series on Ireland's greatest love stories, 'Scéalta Grá na hÉireann'. Together Grace and Richard took on the might of Tudor England and they ruled the West of Ireland by land and by sea.
Sign up for the weekly Limerick Post newsletter
Having married Bourke, O'Malley retained possession of her fleet and continued to ply her trade of piracy on the West Coast of Ireland and beyond. Despite being challenged by O'Malley's fierce independence, Iron Richard fought by her side and loved her until his death.
The couple's only child, Tibbot-na-Long, was born at sea. According to folklore, only hours after his birth their ship was boarded by Barbary Pirates. Grace left her chambers to join the fight, rallying her crew to victory.
 "The O'Malleys were called the lions of the green sea." 
 "She never let anything, neither nature nor man, stand in her way and she overcame obstacles that you and I would only have nightmares about." – Anne Chambers
Relevance to Ireland Today
In the present day drive for equality O'Malley stands as a female icon, a leader who breaches boundaries of gender imbalance and bias. Behind the myths of Grace O'Malley, the pirate queen, there stands a proud and courageous woman, determined to stand her ground against English rule. She became a hero and inspiration for a country seeking to rule itself. She was shrewd and knew that alliances that would work for her. Richard in Iron was a shrewd leader who knew his alliance with Gráinne made his position stronger. In a male dominated society he never tried to impede her independence. They truly were a power couple that continue to inspire new generations of girls and boys today.