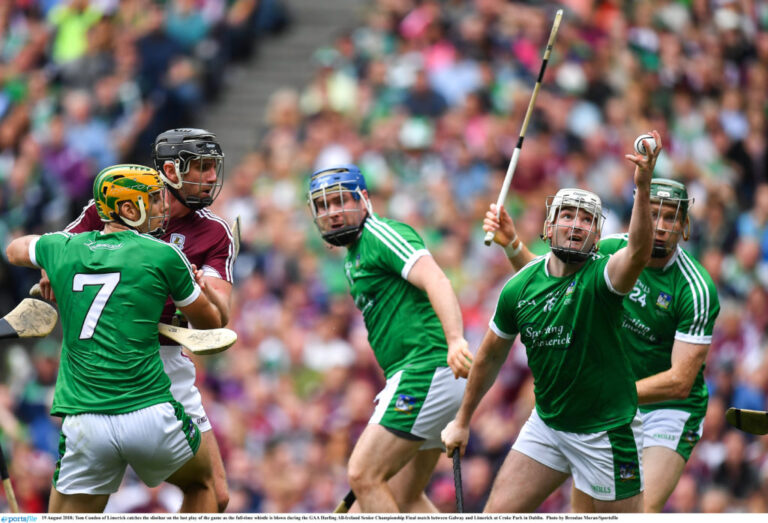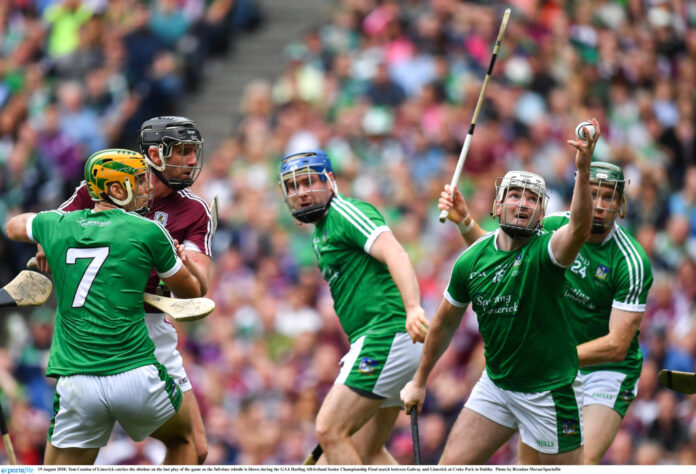 EARLIER this year, Tom Condon called time on a Limerick career that will go down in history as one of the best with the Knockaderry man capturing all before him in an illustrious 12-year intercounty career.
The tenacious corner back will forever be remembered as the man who cleared the decisive ball in the 2018 All-Ireland final as Limerick won a first title in 45 years and recalling the moments, Condon said the feeling was 'indescribable'.
"You don't know what's going to happen and you're hoping it will just tail off. But when he hit it, we knew it was dropping. The last ball, you just go for it and even if you palm it out or header it out, just get it out. A few of us went for it and initially it bounced off my hand but thankfully it fell back into my hand then and then just a case of leg it out of there.

"I just took off and I cant describe it. You've been waiting your whole life for this moment. I've always said, if we can just get to an All-Ireland final, we will win it. And just sheer happiness. You've been training with these guys for years and just to win once was special.

"The days and the nights after were something special and I've always said the Limerick fans are something special. They came out in their droves and I've never seen anything like it."
Condon's career came to a perfect end as he was part of the Limerick panel that clinched a second All-Ireland in three years last December.
But it could have been so different for the defender who was ready to leave the panel after sustaining a nasty ankle injury in the lead up to last year's championship.
"It's great to have achieved so much and to be recognised for that. You're in a bubble and you wouldn't realise what you have done for people so it's nice. The phone has been hopping and it's all been good.

"What Covid showed me was that there was more to life than sports with your family and friends and it kind of got me prepared for the adjustment. I knew it was coming and I had the itch before wen went back in 2020. I picked up a nasty injury with the club in my Achilles and I wasn't in contention for the first game. I had spent a couple of weeks messing around with scans and we weren't getting anywhere and it wasn't getting any better.

"So I had a sit down Caroline Currid and I said I think the time is right, I think I've had my fill and I'll leave it to the younger fellas. And she said, 'look you only have 8-10 weeks, you don't know what's going to happen' and I had got the all clear to go back training.

"I was playing catch up but I got myself back in a position to contest for the matchday panel. I didn't make the matchday panel but it gave me a different perspective. It showed me that it was time to go."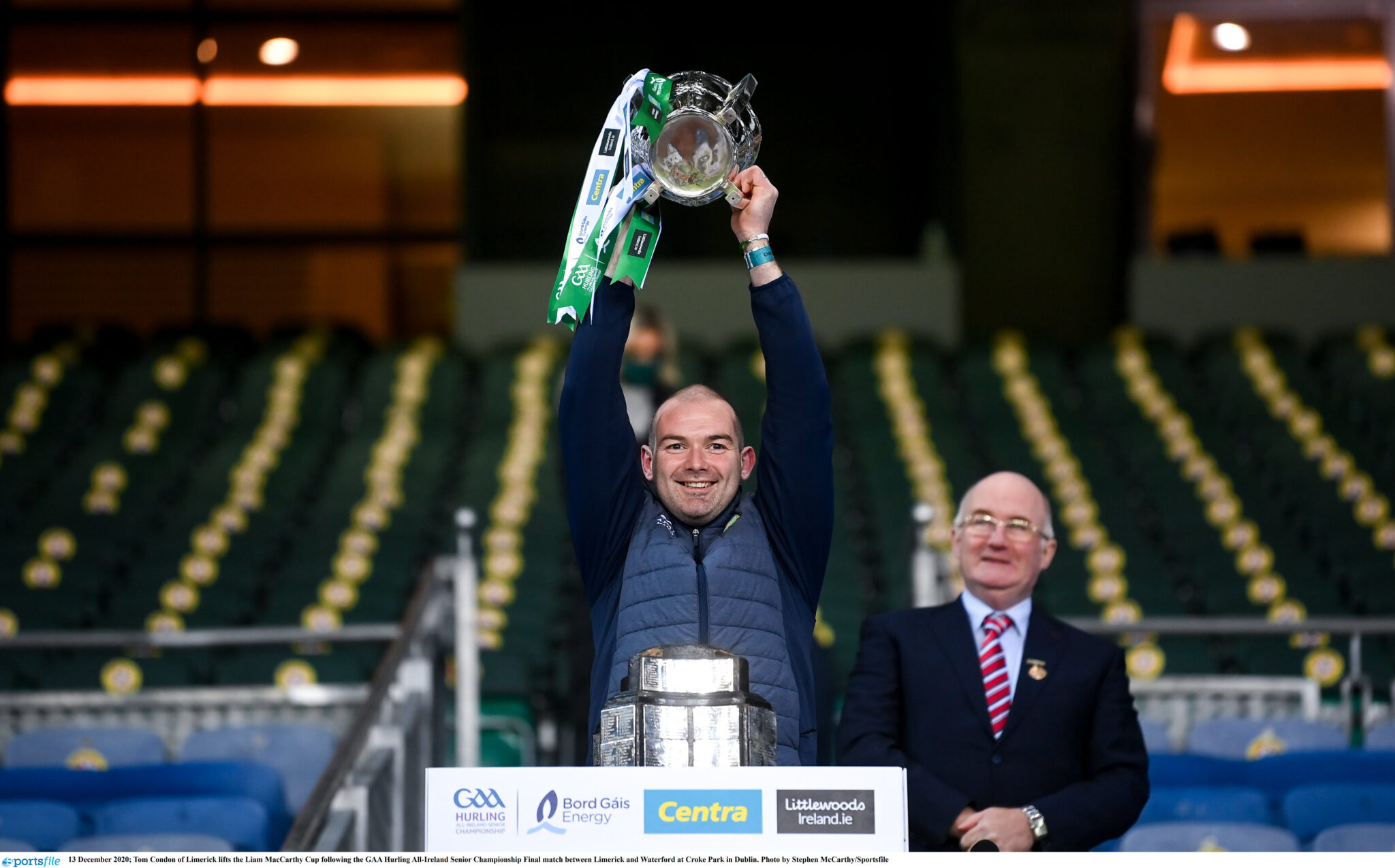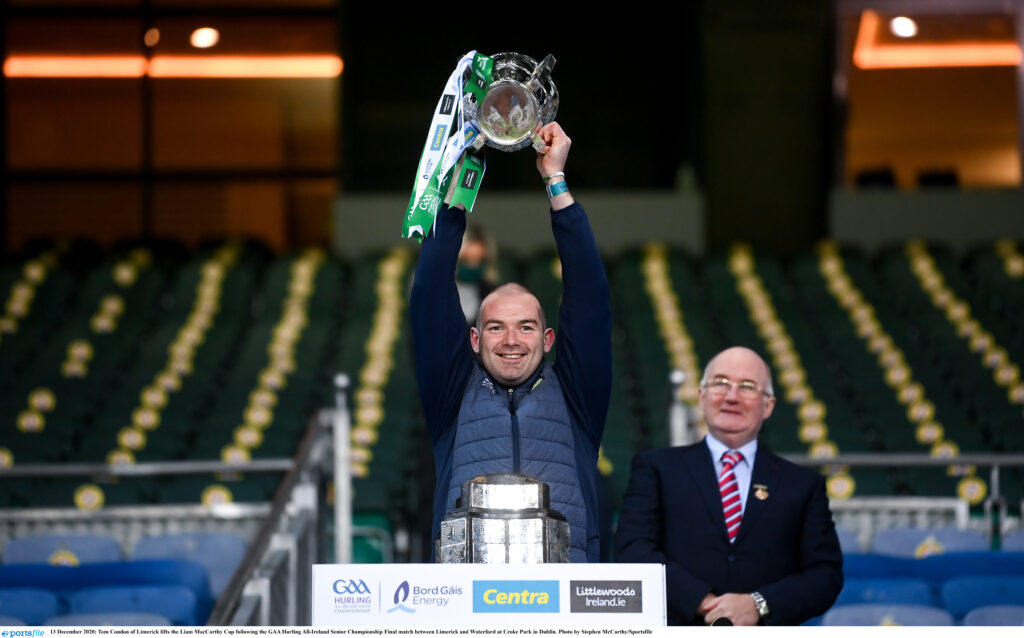 And after sharing the field with so many incredible Limerick men, Condon singled out current star Cian Lynch as arguably the most talented of the bunch.
"Ridiculous stuff and it's not a case of showboating or showing off, it just comes so naturally and instinctively to him. You'd be in training and there is a ruck and next thing he is gone with it and you're thinking how has he done that. Some crazy stuff he does at training, it's just ridiculous."
Condon also discussed the opportunity to play with Ciaran Carey in 2008, the difficulties of the 2010 season which saw him leave the panel for a year alongside some fellow stalwarts and the elation of the 2013 Munster Final win over Cork.
Listen to the interview in full below.
The post WATCH: Limerick legend Tom Condon reflects on 'special' career appeared first on Sporting Limerick.