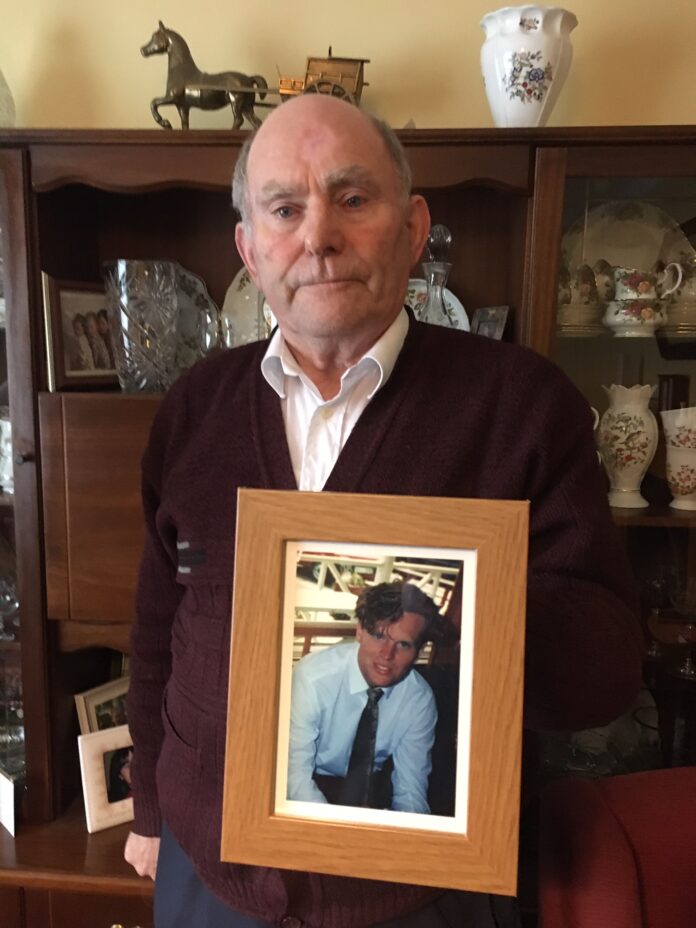 A GARDA file is being prepared for West Galway Coroner, Dr Ciaran MacLoughlin to hold an inquest into the death of 23-year old Limerick man Denis Walsh, the Limerick Post can reveal.
However, Gardaí have declined to say if they will conduct an internal review of the investigation into Mr Walsh's disappearance on March 9, 1996, and the subsequent discovery of his body four weeks later on Inis Mór.
Mr Walsh's family were informed last week that the forensic science laboratory had matched the body to DNA swabs taken from his parents a number of years ago.
In a signed statement, a senior Limerick Garda told the family that they have been left with "justifiable questions on how it took so long to identify Denis".
Gardaí have declined to say whether they found Denis Walsh's DNA on some of his clothing that was provided to them by the Walsh family after he went missing.
The clothing was returned to the family last week and Gardaí said they have now officially closed the missing person's case.
The Walsh family have sought files relating to the two Garda investigations,
On February 5, the family learned for the first time that Denis's unidentified remains had been stored in the mortuary at University Hospital Galway from 1996 to 2014.
It was then buried in a communal grave, along with at least six other bodies, at Bohemore Cemetery in County Galway.
Denis's family visited his grave for the first time last Sunday.
By prior arrangement, they were met by a Limerick-based Garda Inspector and a bereavement counsellor from University Hospital Galway.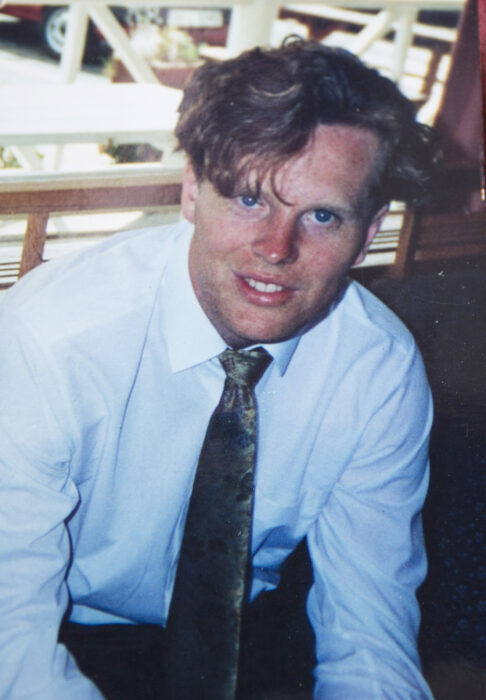 The family were told Denis's remains were at all times treated with dignity and respect from when they were found 25 years ago to when they were buried nine years ago.
The family is seeking to have the remains exhumed from Bohermore and buried in Limerick but they have been informed by authorities it may take up to six months for this to be done as his remains are buried beneath the body of another man.
They will have to seek permission from the family of the man who was laid to rest above Denis but the final decision on exhumation and reburial will rest with the Coroner.
Gardaí declined to answer a series of questions put to them by this reporter on behalf of the Walsh family, including whether or not they are reviewing why Gardaí failed to identify Mr Walsh's remains earlier.
There was no response to a query about which Garda station was responsible for investigating the body find.
There w as no comment on whether Galway Gardaí had contacted other Garda stations in 1996, particularly Limerick Gardaí, who had filed a report on Mr Walsh going missing four weeks previously.
They also declined to comment when asked if Galway Gardaí had checked at the time for details of missing persons.
Neither was there an answer to the question of whether or not Gardaí in Galway were made aware of the appeal for information on Denis Walsh's whereabouts made on the RTÉ Crimeline television programme on May 13, 1996. However, a Garda spokeswoman did confirm that they were "preparing a file for the information of the Coroner in respect of the discovery of the remains of Denis Walsh in 1996".
"An Garda Siochana will continue to liaise with the family through this process and will be making no further comment," she added.
In an earlier response, the spokeswoman confirmed the body was "retained at the mortuary, University Hospital Galway until burial in a county council graveyard, arranged by University Hospital Galway following consultation with the Coroner".
"This case was recorded and investigated as a missing person's case, and is now closed."
Gardaí also confirmed that "bodily samples were taken and forwarded to the Forensic Science Laboratory in an effort to identify the deceased".
These samples were examined in July 2008, March 2011 and June 2017 but a match was not found.
Members of Denis's family, including his parents Mary and Denis Snr, brothers Mike and Paul and sister Ann, joined together in prayer at his graveside last Sunday.
"Going to Galway was very emotional  and strange but also nice to see the grave. A neighbour of ours who is now living in Galway had left flowers and a photo of Denis on the grave which was lovely. It was a nice gesture," said Mike Walsh.
His brother Paul delivered a tribute at the graveside from a handwritten page that was soaked by a torrential downpour.
"It was miserable weather but maybe it was apt for how we were all feeling," Paul said afterwards.
The family took some solace from the care and attention of the workers who had prepared the graveside "in keeping with what we would have hoped it would be", Paul said.
"We couldn't linger too long because of the rain but we were satisfied it was a decent grave and it seems Denis was laid to rest with dignity.
"We each said our own private prayers and then I said a few words, I had to stop a few times, it was an emotional day, a strange day. It's strange to be mourning someone who died 25 years ago.
"I find I'm doing okay and then I'll be talking to someone about it and I'll feel the tears welling up and I have to change the topic of the conversation," Paul added.
Denis Walsh Snr said the family would continue to seek answers as to why it appeared the authorities hadn't thought to let them know a body had been recovered 60 miles from Limerick  three weeks after Denis Jnr went missing.
There was a positive sighting of Denis Walsh on March 13, 1996 in a Limerick cafe, however the trail ran cold until his partially decomposed and unidentified body surfaced on the Inis Mór shoreline 25 days later.
"There will have to be an inquest now and we have looked for documentation from both Galway and Limerick. They haven't come up with it yet but they will have to hand it over," Denis Walsh Snr said.
"Twenty-five days, and it might have been even less than that," Denis Snr said .
Over the years they were searching for Denis, he recalls how police in the UK contacted Gardaí in Limerick about a body being found washed up in Cornwall.
"They were able to get notice on a body from Cornwall and they weren't able to get notice on a body found up the road, sixty miles away," he added.
Gardaí had given Denis's dental records to Interpol but his family was told that "there was nothing by way of identification from dental records, fingerprints, or clothing which may have assisted in Denis's identification in 1996 when his remains were recovered".
When he finally saw the grave where his son was buried, Denis Snr was overcome with emotion.
"I feel worse now, to tell you the truth. All the things that were missed. Christ almighty, had they no training. If you put out a crowd of young fellas, they'd nearly have done better."
"If you were involved in it, surely you'd be listening to the radio or looking at Crimeline on the television," he added.
The family have also sought a report on a post mortem examination carried out on Denis Jnr's remains.