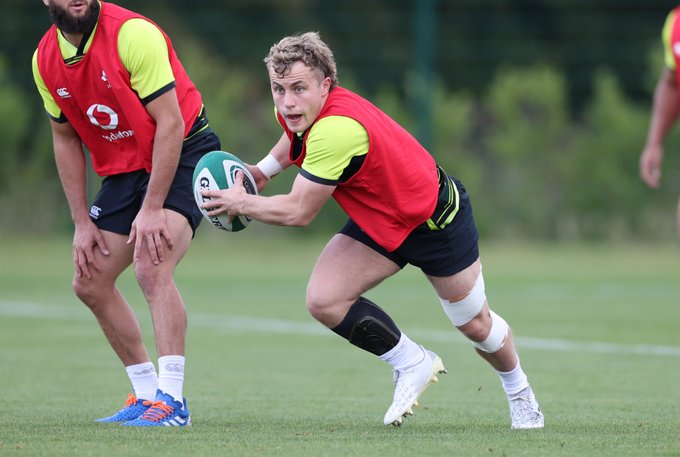 TIME is weird these days. I was walking a few days ago and trying to recall something from last year as I was doing it and I slowly realised it wasn't last year – it was the year before that I was thinking about. 2019. You know, the year of the last World Cup. To give a bit of time comparison, by this stage after the 2015 World Cup Munster fans were already beginning to hear the rumours of Rassie Erasmus possibly going back to coach the Springboks so time might seem to be standing still but believe me, it isn't.
We are at the approximate midway point of Andy Farrell's four-year contract and, while contracts aren't always a guarantee of job certainty these days, they do provide a progress map of sorts. Where are we relative to where we want to be in our first game at the 2023 World Cup?
On the one hand, it's far enough away to be a "tomorrow" problem but on the other, it's something that will have to be a "today" problem sooner rather than later.
Barring injury, I think the lines of succession for Ireland at scrumhalf are pretty clear. Murray is still the #1 for now at Munster and Ireland but, with a bit of luck, Craig Casey looks like he'll be the guy there at both province and country before long. You might disagree with that statement but Casey is currently in the Irish Six Nations squad at just 21 years of age and 21 professional appearances at Munster for a reason. He has shown repeatedly at various high levels that he has the right stuff to be where he is now.
There are no such easy answers when it comes to the #10 shirt.
Right now Johnny Sexton is the clear first choice of the players currently available and, at 35 years of age, barring a catastrophic injury between now and whenever he decides to call it quits on his own terms, that will be the way it is for the foreseeable future. At least, that's how it seems today.
The way I see it, the current pecking order at #10 of the players that are available and considered in the test "sphere" would look something like this;
Johnny Sexton
Billy Burns
Ross Byrne
————
Jack Carty
Harry Byrne
Ben Healy
Joey Carbery, for example, could possibly be as high as #1 or #2 on this list but until his fitness issues are resolved one way or the other, nothing is for certain there. Other players, like JJ Hanrahan and Ian Madigan, do not seem to be in consideration for test representation at the moment so don't feature in the same way that younger players like Jack Crowley will be a year or so away from getting on the senior radar. Ciaran Frawley has been mentioned as a possibility in some other outlets but I would suggest that his usage as a #12 in every one of his seven starts this season points at Leinster considering his future in that position, so I'm not considering him here.
The two players of most interest at the moment are probably Harry Byrne and Ben Healy. Of the two, I think that Ben Healy has the more significant game time but that Harry Byrne has the more complete game at the moment, although it's hard to get a full judgement on that given the level of opposition he's tended to play against for Leinster this season. He was very impressive against Scarlets a few weeks ago but, to balance that out, he was playing outside a hugely experienced pack and #9 against an extremely depleted Scarlets side.
Those details matter when you're assessing where young players are, in reality, and I would say that both are a year away from being in regular contention to feature for Ireland at senior level, with a fair wind for both of them.
The difficulty comes in setting the launch structure for these players. What is an appropriate timeline to start exposing the likes of Byrne and Healy to the rigours of test rugby? There's no easy answer to this question. Some would like these guys in there starting right now and it's my unfortunate duty to tell you that this is something they probably cannot have, at least in the way they want in the short term.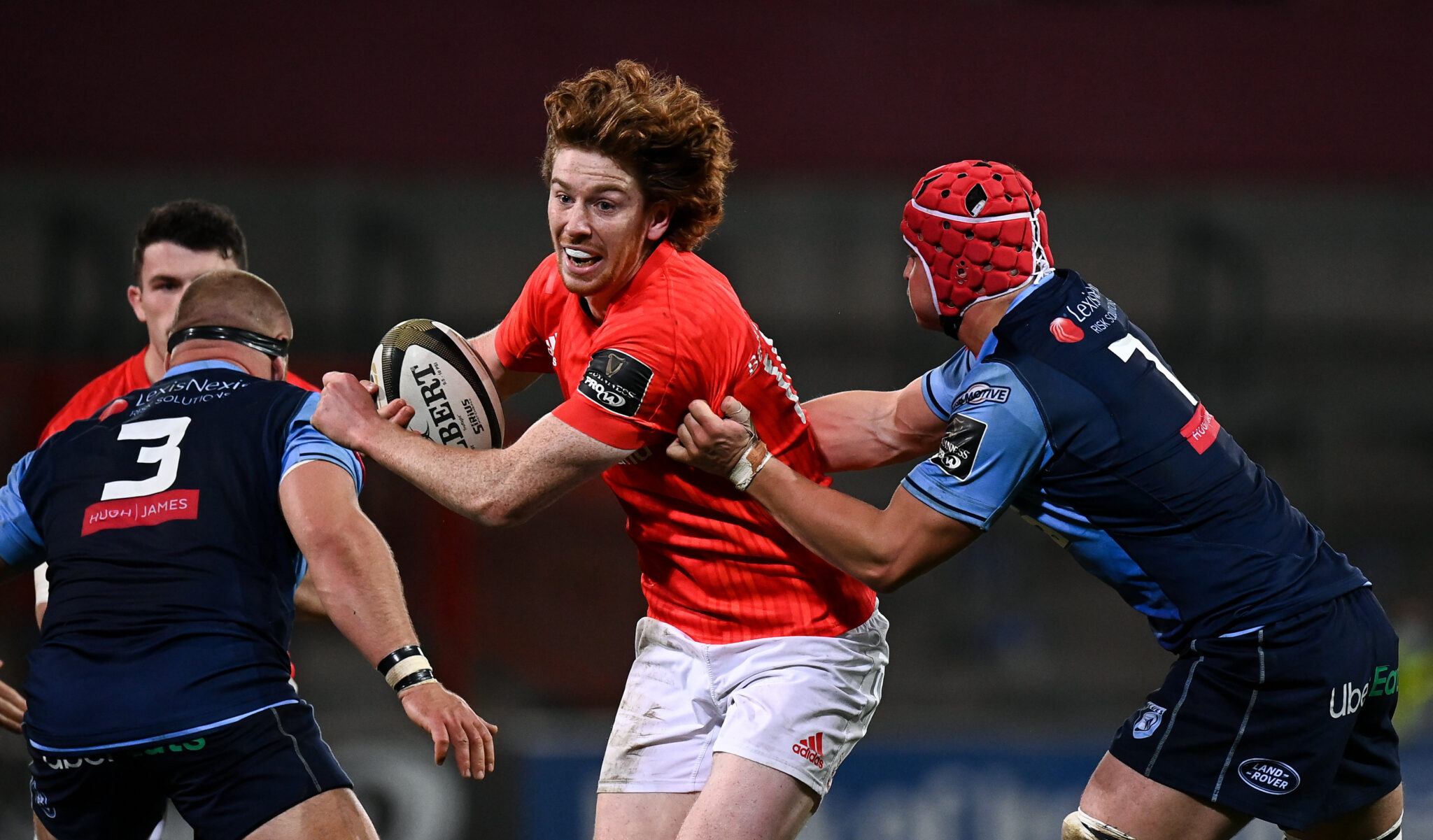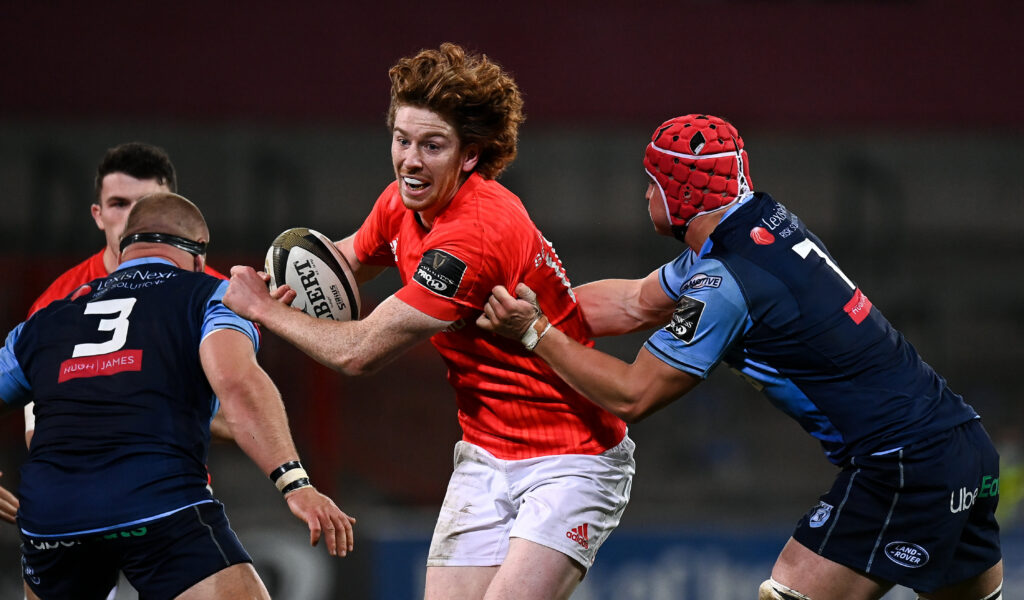 The super annoying answer is that their elevation to the Test squad depends in part on the ongoing availability of Johnny Sexton and the medium-term availability of Joey Carbery at both province and country.
As ever, all of this is reliant on the vagaries of injury – especially in Carbery's case and increasingly in Sexton's – on top of the tricky, political decision making that takes place around contracting ahead of the 2023 World Cup.
If all goes well with fitness on both fronts – for me this looks like Sexton continuing to be available for 10+ games a year in a managed schedule over the next two years with Carbery returning to full fitness and regular availability over the same period – the main issue will come down to what it usually does, contracting and depth chart position. If you're Andy Farrell, you are looking for a few key things when it comes to the next #10 and "form" doesn't really come into it, at least not how you'd think.
Most sides will build their game around a few key individuals and none are more key to that than the #10. Any good side tends to reflect the primary qualities of their #10 so your choice of player here isn't so much dictated by form, but by an agreed consensus that you are building around that player and their skillset going forward.
Munster with Ronan O'Gara, for example, would have gone through periods where his form might have been up and down but there was never a question that he would be jettisoned for big games as a result unless he was injured. O'Gara was Munster's #10. If he was fit, he was the starting guy and that was that.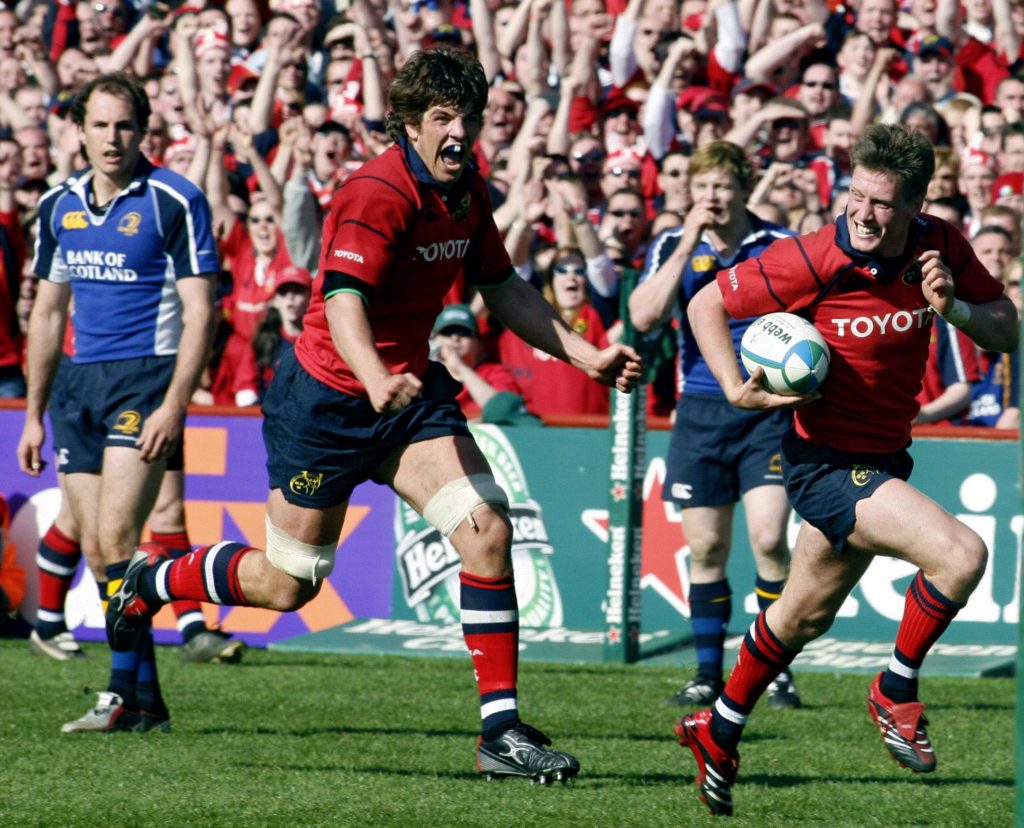 The modern game runs on the same principle of certainty. If your primary #10 is injured or unavailable then there will be a natural flux between the back-up and younger players – this is natural – but there is rarely a question that your starting #10's position is under threat on a week to week or even season by season basis bar something disastrous. In reality, these things run in cycles of two or even three years.
As an example, look at Leinster during the two seasons that Johnny Sexton spent in Paris with Racing 92. I think that Leinster had a clear decision to make with regards to their future game plan in the winter of 2012 when it became clear that Sexton was leaving for at least two seasons. They could either move to something that better reflected the qualities of Ian Madigan – the defacto younger replacement already in the squad – or look for a player better suited to slotting into the existing structure that was heavily based on Sexton's qualities from outside the province in the hope/expectation that Sexton would be back in two years.
If Leinster changed to the type of game that would fully suit Ian Madigan as he was in 2012/13, I think it would look quite different from the type of game that Leinster had been playing to that point. That kind of change in approach is not easily implemented or reversed, once you've committed to it. Maybe that's why Leinster signed Jimmy Gopperth – a player with a lot of shades of Sexton physically and phase for phase – as opposed to looking at a staggered three-year cycle aimed at making Ian Madigan their guy at #10.
Ireland were in the exact same boat as Leinster. They could have chosen to let Sexton have an Irish exile of sorts while they explored building around guys like Madigan, Keatley or Jackson. They wouldn't have had to deal with Racing and international release windows at the time either too, which they would have liked, but Sexton was Ireland's attacking fulcrum and a cornerstone of Schmidt's aims at test level, as Sexton had been for him at Leinster.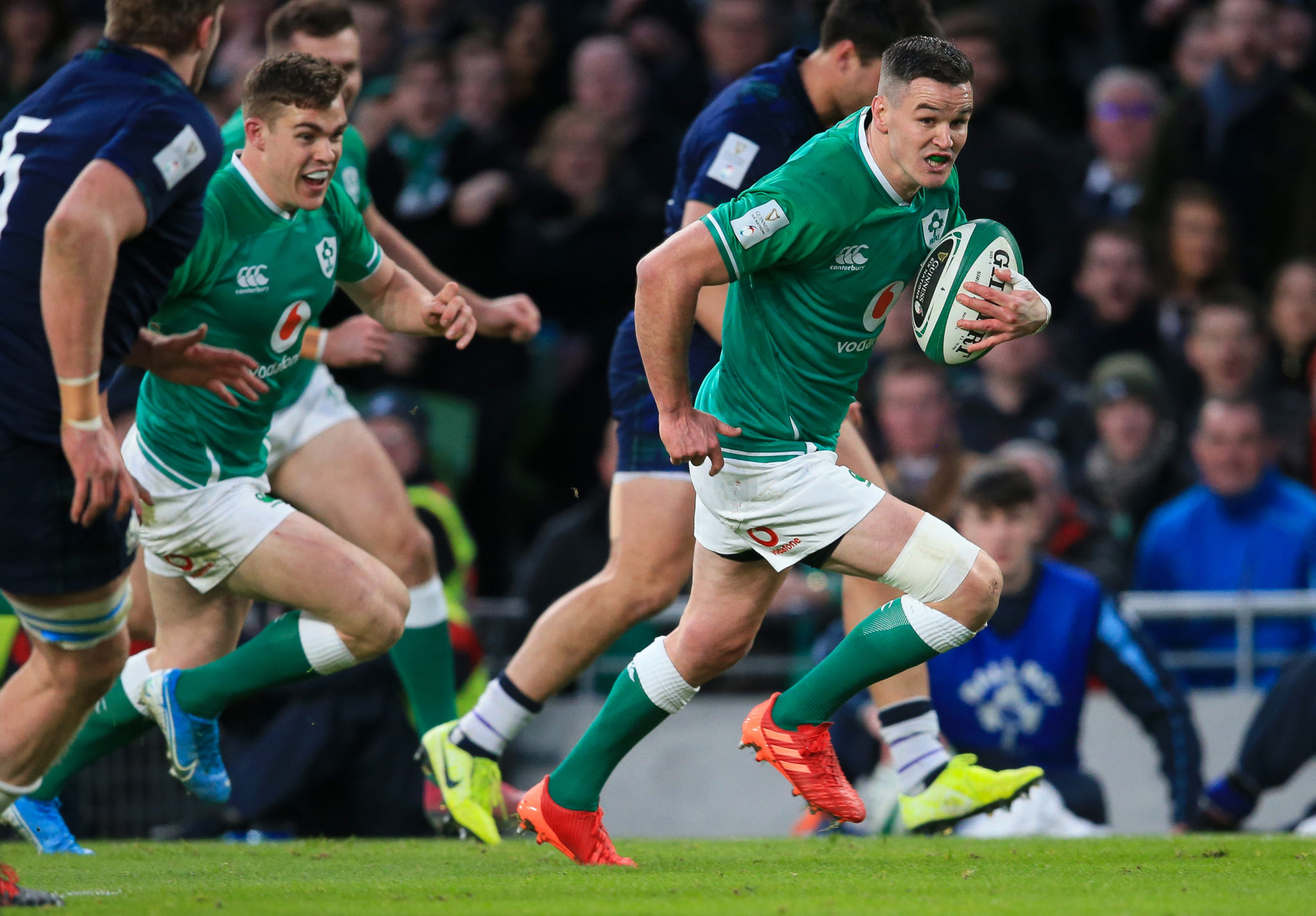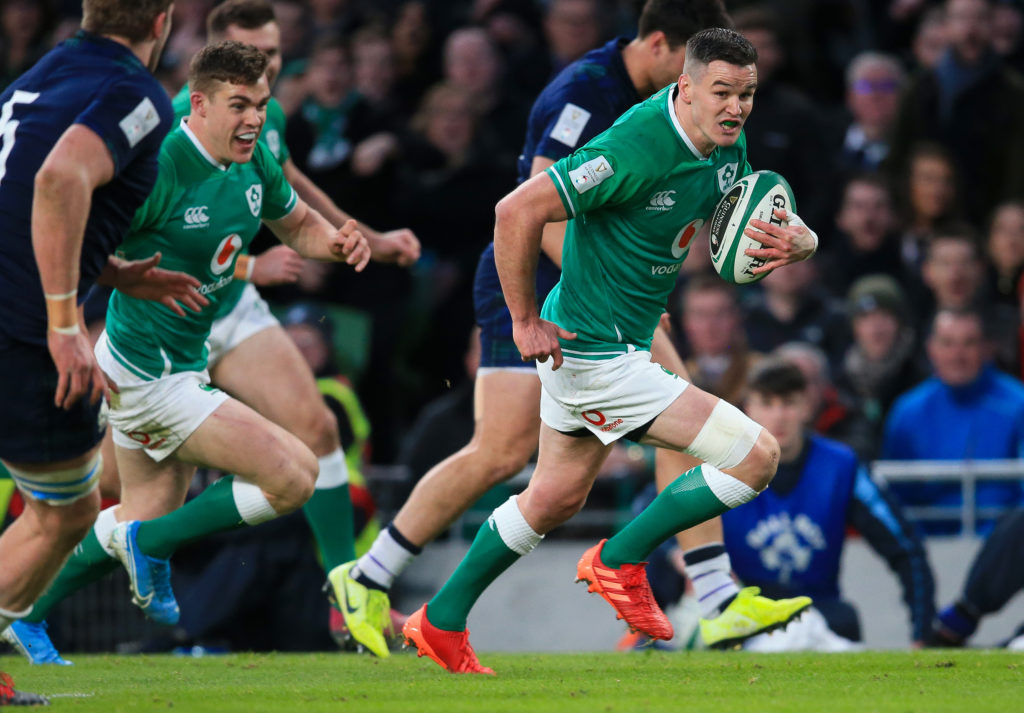 In reality, there was no one else even came close to what Schmidt wanted from his #10 still in the country so exceptions had to be made to allow Ireland to play as Schmidt had envisioned when he took the job.
How is this relevant to Ireland in 2021? I think we're currently in a flux situation where our current incumbent is a slightly janky fit for what we currently need at #10 while still being the best option of the players currently fit and available. Joey Carbery seems perfect for the kind of fluid 3-2-2 system we've been using under Catt – even as a playmaking fullback – but he has been consistently injured since early 2019. Ross Byrne, Jack Carty and Billy Burns are decent players but neither have the ring of Ireland's long-term guy at #10.
That naturally turns the focus to the younger options – Byrne, Healy, Jack Crowley and Jake Flannery. How they fit in at province and country over the next year will be crucial for taking Ireland into 2023 and beyond.
The post Tom Savage: Ireland's succession plan at out-half still unclear appeared first on Sporting Limerick.