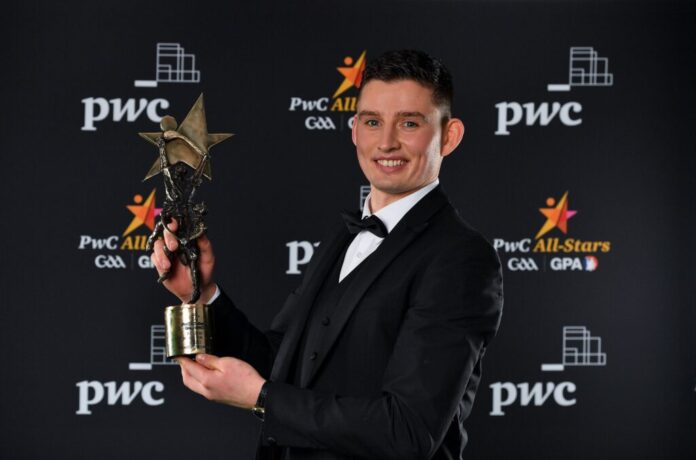 GEAROID Hegarty became only Limerick's second ever Hurler of the Year when he landed the 2020 honour at the PwC GAA/GPA All Star Awards on Saturday evening.
Hegarty was the obvious choice after plundering 0-20 across Limerick's five games en route to a second All-Ireland title in three years.
Sign up for the weekly Limerick Post newsletter
But Hegarty's rapid descent to the top of his game was not always a formality as the St Patrick's man described his journey to the top to GAA.ie.
"As a teacher myself, every day is a school day. I'm always focusing on trying to improve every day. I'm always challenging myself to get better and reflect on the bad days and the good things. You nearly learn more from the bad days than the good days.

"I love reading books and watching sports documentaries and taking away snippets and nuggets of information. A lot of psychologists talk about the journey and how the journey is what's important and most enjoyable and not so much the destination.

"I did always dream of winning this because it is so prestigious and my attitude was why not me because somebody has to win it. But it's the journey along the way that's the most enjoyable part. Putting in all the hard work and thinking back over all the hard work that it has taken me to get here. And all the bad days that had to happen for me to learn from to get to this moment.

"That's the way sport is. The majority of time there's more bad days than good days. We've had some good days in the last couple of years in particular but there were a lot of bad days when I was a bit younger.

"I was two years minor and never got near the team. I made only one subs bench in my first year. And then in the year I was a full minor I never made the bench at all and that knocked me for six. Until I was U-21 I didn't really play for Limerick.

"I kind of fell out of love with hurling when I was 19 and went away and played football with Limerick for a couple of years. It was John Kiely who coaxed me back into U-21 and we won the All-Ireland U-21 that summer.

"It's weird how it goes. Six or seven years ago I wasn't really hurling at all. I remember the 2014 Munster Final when Limerick played Cork below in Páirc Uí Chaoimh and I didn't even go down to the game. It's funny how things change. It's funny how your motivation and your desire to improve…I was just fully focused on football at the time.

"Hurling was always my first love and my one true love and it was always burning away inside me. The one thing I wanted to do growing up was just to play hurling with Limerick. It wasn't about winning anything, I just wanted to play hurling for Limerick.

"I suppose the stars aligned with that U-21 year and then I was called into the senior panel and the rest is history. But it is funny how things go when you look back on the journey."
After hitting thirteen points in his first four championship games this year, Hegarty was the bookies favourite for Hurler of the Year heading into the final with Waterford.
The wing-forward would bag 0-7 in the decider to cement his place as the best hurler in the country that year with his consistency unerring throughout the campaign.
However, that consistency came with experience as he outlined how the talk of individual awards affected his final performance in 2018.
"That's something that I'm hugely proud of, my consistency throughout the year. I know myself in 2018 I may not have been in Hurler of the Year territory, but after the semi-final I was after having a couple of really strong games and was probably in a position to win an All-Star. Maybe I thought about that too much because I didn't have the best of performances in the All-Ireland Final, or I certainly wasn't hugely happy with it at least.

"That didn't matter on the day, obviously, the most important thing in 2018 was getting the job done which we did. But you need these experiences along the way to learn from, to be honest. I'm always trying to learn. Whether it's on bad days when you want to find out what went wrong and what you need to sort out for the next day. And, on good days, what did you do on that day that can help you to play well the next day? So I'm always trying to keep learning.

"It has been a really cool journey towards winning this award, but, I suppose, I'm not 27 until August so I'm still hugely determined to get a lot more out of myself in the next couple of years. You don't have too long at the top so when you're playing inter-county hurling you have to achieve as much as you can because it's only a short period of time that you're there.

"As I said, it's a really, really nice personal award, but, at the end of the day, it's the All-Ireland medals that are the ones that really count and they're what we'll be focused on again this year coming."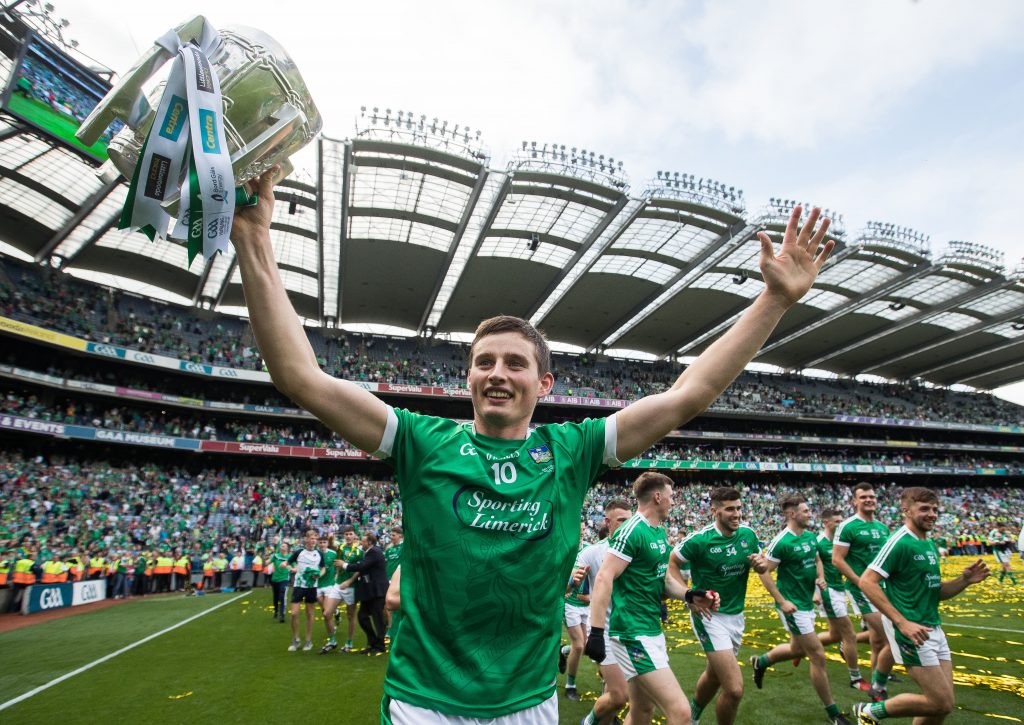 And while these individual awards are somewhat based on the strength of the team surrounding the individual, Hegarty says the main aim is still the Liam MacCarthy, with the forward eager to return sooner rather than later.
"As I said, it's a class thing to win, but winning the All-Ireland as a team is much more enjoyable. It's a team sport at the end of the day, I saw that over the lockdown which I found quite tough. I play team sport for a reason. If you played an individual sport you wouldn't have anyone to really celebrate your achievements with whereas when you win an All-Ireland you have 35 other fellas and backroom staff and management to celebrate with which makes it so much more enjoyable.

"I can't wait. I was actually talking to John Kiely when I met him in RTE and hopefully we can all get back together again soon. It would be great if inter-county GAA could be brought back into the elite sport category. That would be great if that happened sooner rather than later.

"Fellas are chomping at the bit now. I know all the lads I've been chatting to in the last week or two are certainly looking forward to getting back at it. I certainly can't wait, and it would be great to play a championship in the summer rather than in the winter like last year.

"Hopefully things will open up a small bit sooner rather than later."
The post "It's weird how it goes"-Gearoid Hegarty on his unlikely journey to Hurler of the Year appeared first on Sporting Limerick.