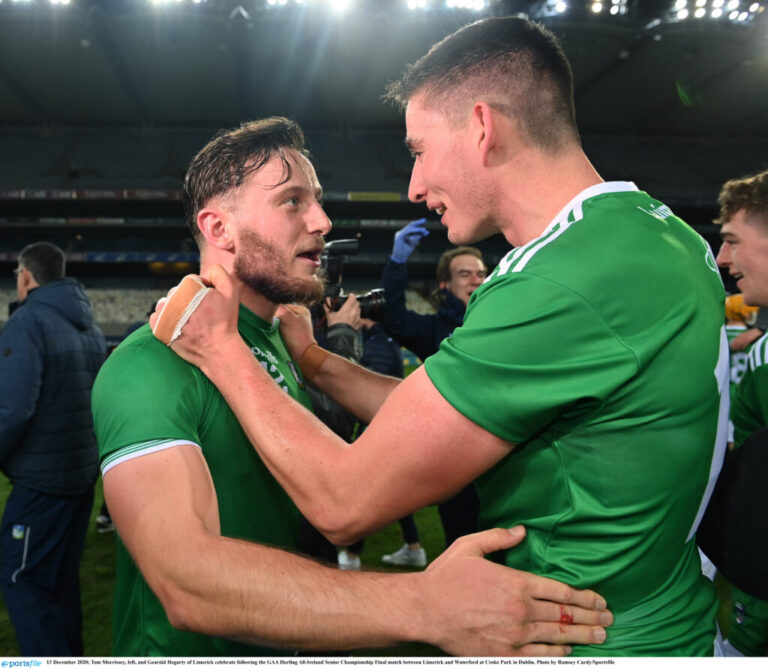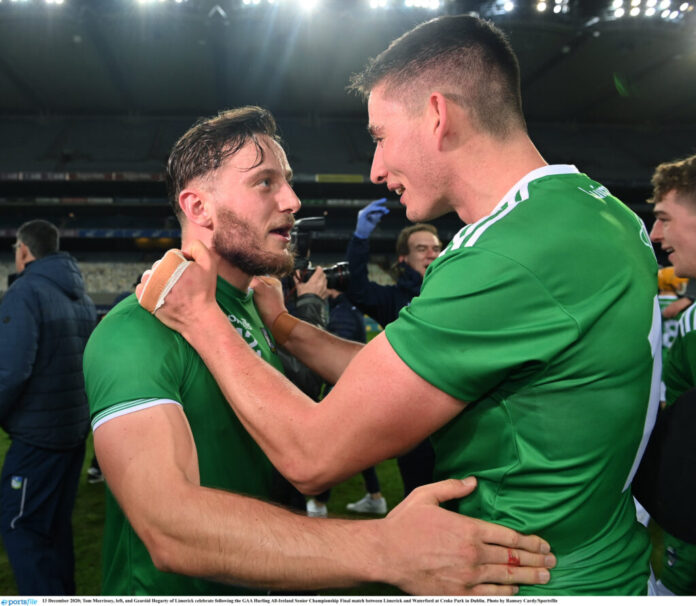 WHILE 2020 will hardly be looked back upon too fondly by many, in GAA terms, the year belonged to John Kiely's Limerick side as they defeated all before them to complete the perfect season.
Beginning on 20 December 2019, Limerick overcame the defending All-Ireland champions Tipperary in the Munster Hurling League before eventually culminating their season almost 12 months later with the All-Ireland final demolition job on Waterford.
The season would include 13 successive wins as Limerick claimed All-Ireland, Munster, League and Munster League honours.
Their achievements would be recognised as they equalled the All-Star record with nine players named onto the team and Gearoid Hegarty being acknowledged as Hurler of the Year.
In a year like no other, Limerick were a team like no other with some incredible numbers behind their achievements.
---
Team Achievements
Limerick are the first team since Tipperary in the '60's to win each of their competitive games in a season. Limerick won each of their five League and championship games making it a perfect 10. They also won three Munster Hurling League games earlier on in the year. Limerick incidentally prevented Kilkenny from achieving the feat in the 2006, drawing a league game with the eventual League and All-Ireland champions.
Limerick won their 13 games in 2020 by a combined total of 93 points at over seven points a game.
Overall, Limerick scored 12-329 (365) over the course of their 13 games, coming in at 28 points a game.
They conceded a total of 8-249 (273) during the year which equals 21 points a game.
Limerick's three biggest victories of the year would all come in finals, the 0-36 to 1-23 (10 points) win over Clare in the National League decider, the 0-30 to 0-19 (11) victory in the All-Ireland final and the 1-32 to 0-20 (15) defeat of Cork in the Munster League final.
---
All-Ireland Championship
Limerick's average winning margin in their five championship clashes was just over 7 points a game. They began with a ten point win over Clare before having nine to spare against Tipperary. The gap was four in the Munster final win over Waterford and just three when they beat Galway in the All-Ireland semi-final. They would save their best for last with an 11-point win over Waterford in the All-Ireland final.
On average, Limerick scored 30 points per game.
They would concede 22.6 points per game.
In the five All-Ireland championship games, 23 players featured for John Kiely with 18 getting a starting spot during the championship.
13 players started each of the games in Nickie Quaid, Sean Finn, Dan Morrissey, Barry Nash, Diarmaid Byrnes, Declan Hannon, Kyle Hayes, William O'Donoghue, Cian Lynch, Tom Morrissey, Gearoid Hegarty, Aaron Gillane and Graeme Mulcahy.
In addition to that, Darragh O'Donovan, Peter Casey, Seamus Flanagan and David Reidy featured in all of the games.
Jerome Boylan was the only payer to make his championship debut, coming on in the Munster quarter-final against Clare.
Aaron Gillane was Limerick's top scorer overall with a combined 2-44 in the five games with 1-34 coming from placed balls.
From open play, Gearoid Hegarty was Limerick's top scorer with 0-20. Tom Morrissey landed 0-16 from play and one from a free with Aaron Gillane behind them on 1-10 and Seamus Flanagan 4th on the list with 1-8.
This was Limerick's 9th ever All-Ireland final win, consolidating their position at fourth in the roll of honour behind Kilkenny (36), Cork (30) and Tipperary (28). They lie three clear of Dublin in 5th who have six titles.
This was Limerick's 18th All-Ireland final appearance with the Shannonsiders having a 50% record in deciders.
Their Munster win moved them onto 21 provincial titles as they retained their 2019 crown.
They lie third in the Munster Hurling roll of honour behind Cork (54) & Tipperary (42) and ahead of Waterford (9) & Clare (6).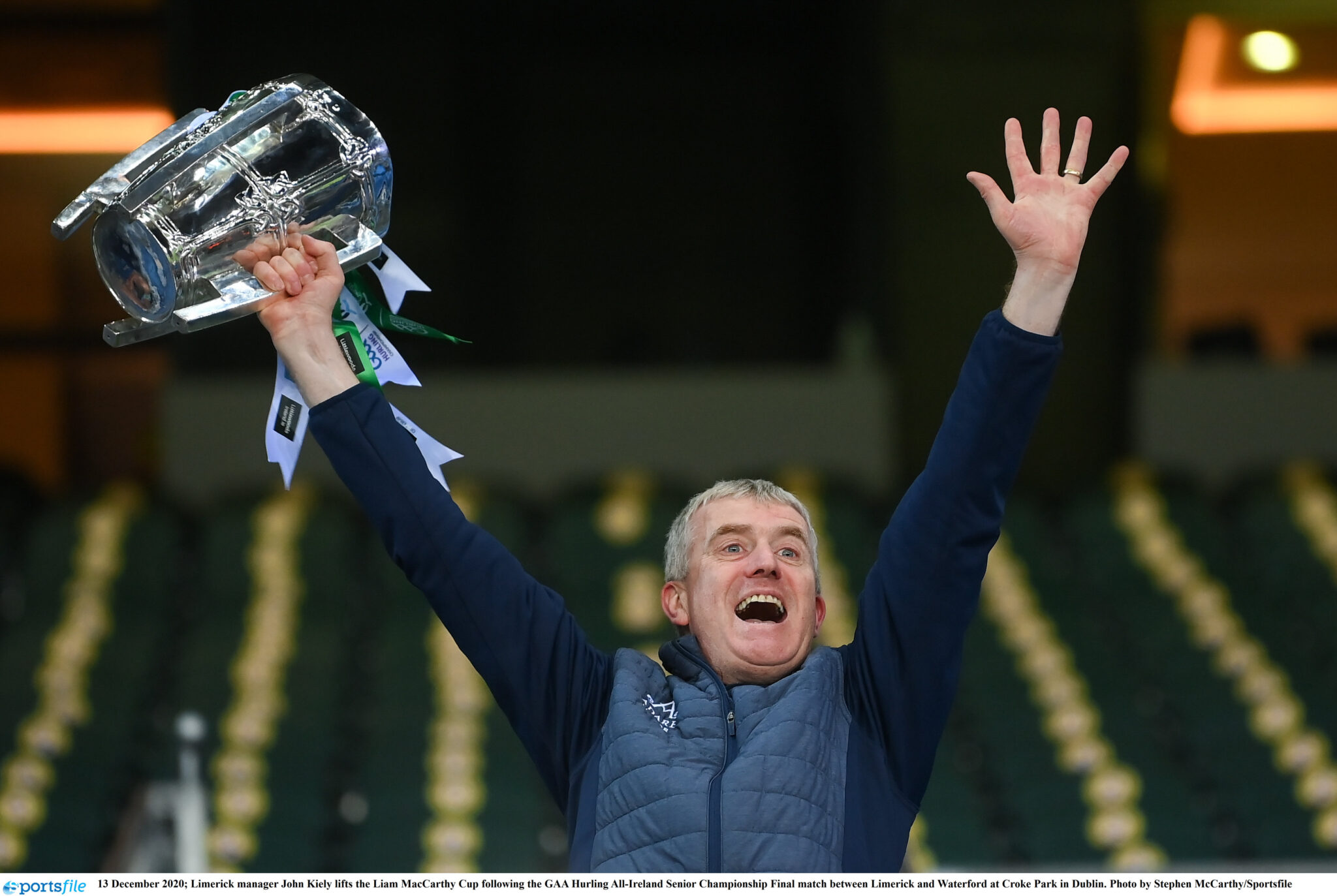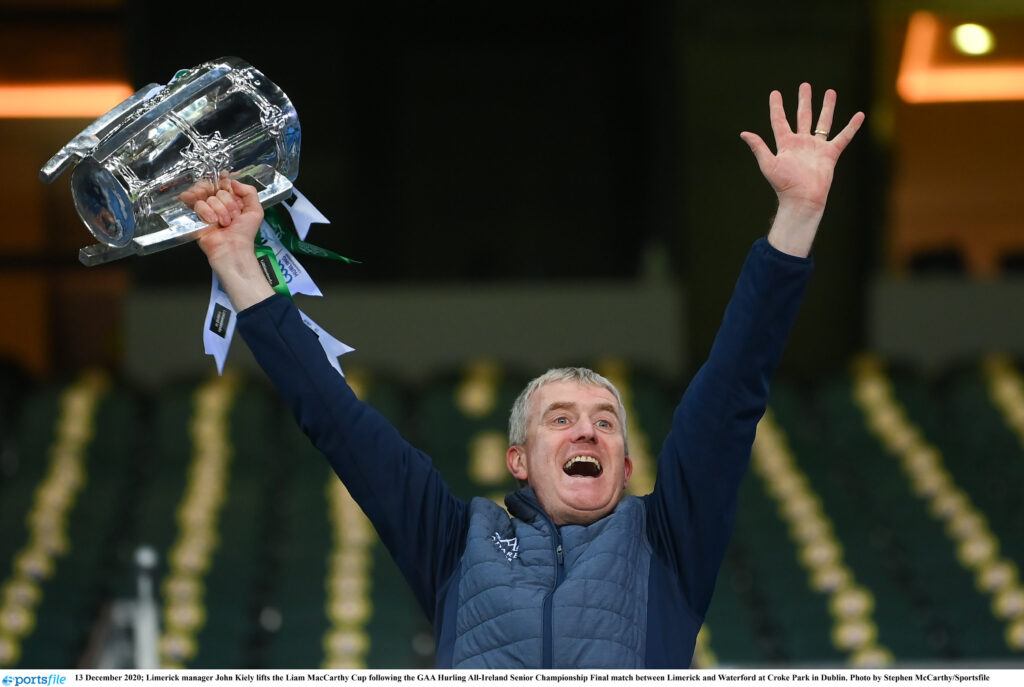 ---
National Hurling League
Their average wining margin in the National Hurling League was 7 points from their five victories. They had a brace of points to spare against both Tipperary and Cork, four against Waterford, eight in the win over Galway, nine versus Westmeath and ten in the victory over Clare which served as a League final and Munster quarter-final.
In their five group games in the National Hurling League games, 30 different players featured for John Kiely's side with 29 getting a starting spot.
Barry Nash, David Reidy, David Dempsey, Graeme Mulcahy and Sean Finn were the only players to feature in all the games.
Darren O'Connell, Bryan Ryan, Josh Considine and Brian O'Grady all made their national League debuts in the competition.
Aaron Gillane top scored in the NHL for Limerick with 1-28 (0-21f, 1s) in his four games.
Gearoid Hegarty was Limerick's top scorer from open play with 2-8 in four games ahead of David Dempsey's 2-7 and Tom Morrissey's & Seamus Flanagan's 0-8.
2020 was Limerick's 13th ever National League success as they retained their title.
It was the first time since 1985 that they successfully defended their League title.
Limerick are also 4th in the National League roll of honour trailing Tipperary (18), Kilkenny (18) and Cork (14) ahead of Galway (10).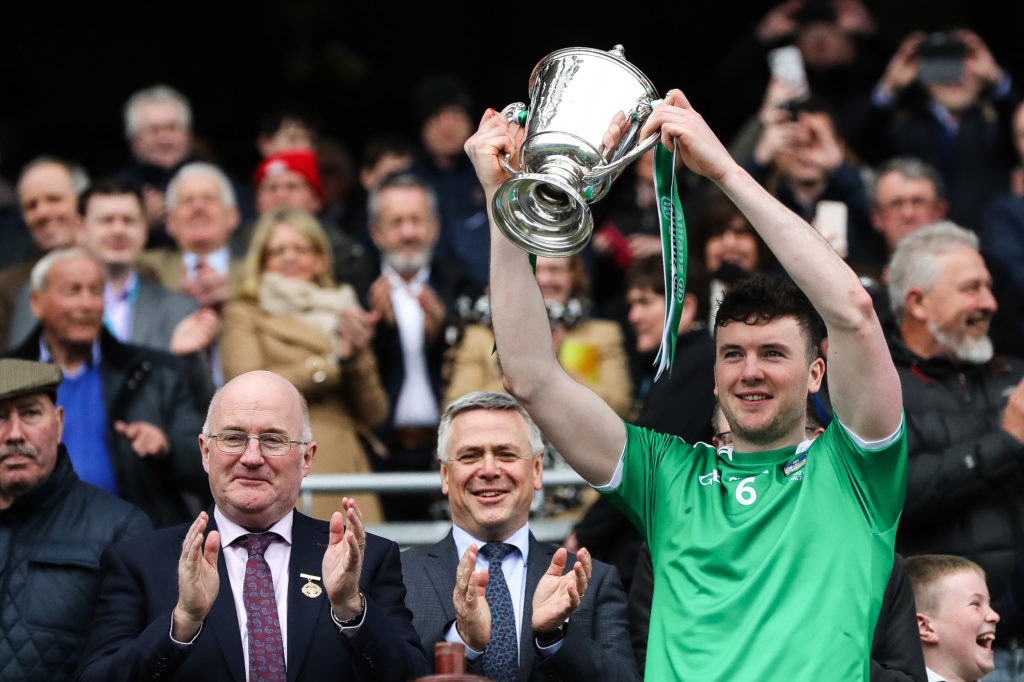 ---
Munster Hurling League
Limerick's average winning margin in the Munster Hurling League was 10 points as they defeated Tipp and Clare by eight before having fifteen to spare in the final win over Cork.
28 players featured for Limerick in their three games in the Munster Hurling League with 11 players appearing in each of the wins.
Barry Hennessy, Aaron Costello, Tom Condon, Dan Morrissey, Barry Nash, Robbie Hanley, Darragh O'Donovan and David Reidy started each of the games.
David Dempsey, Tom Morrissey and Brian O'Grady featured in each of the three games.
Darren O'Connell, Brian O'Grady, Brian Ryan, Josh Considine and Mark Quinlan made their Limerick debut's in the Munster League.
Reidy would top score for Limerick with 1-29 (0-23f, 1'65) across the competition.
Adrian Breen top scored from play with 1-9 in his two starts ahead of David Dempsey 1-5 and Tom Morrissey's 0-8.
The Munster League success was Limerick's 2nd since its inception in 2015 with the Treaty reaching the final in each year bar 2019.
---
Individual Feats
Declan Hannon became only the second Limerick man to captain his side to a second All-Ireland title, joining Mick Mackey who did so in the '30's. He is only the 14th man to do so with Christy Ring the only man to achieve it three times.
In total, 14 Limerick players were nominated for All Stars, one shy of their record breaking tally in 2018.
For Sean Finn, Cian Lynch, Graeme Mulcahy and Kyle Hayes, it was a third successive nomination.
It was a third nomination for Nickie Quaid and Diarmaid Byrnes with the duo missing out in their first two nominations.
For Declan Hannon and Graeme Mulcahy it was a fourth nomination in total. Hannon was nominated in 2011, '14,'18 and picked on the 2018 team. Similarily, Mulcahy was selected on the 2018 XV with nominations in 2013 and '18-'20.
It was a first nomination for Barry Nash. It was the third consecutive year that each of the Limerick full-back line have been nominated for All Stars.
Cian Lynch was Limerick's first ever Hurler of the Year. Gearoid Hegarty joined him in that regard as he was named 2020 Hurler of the Year.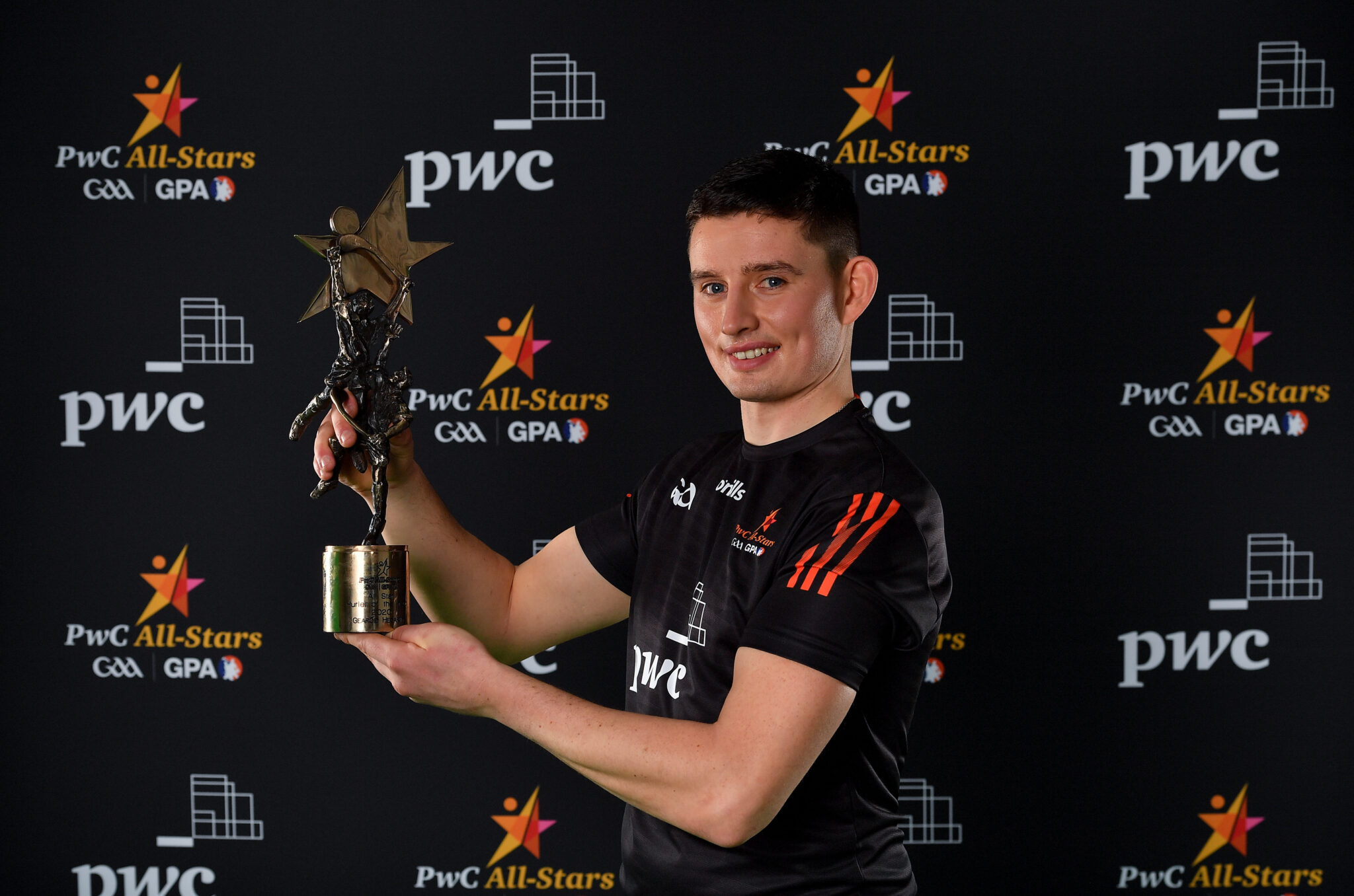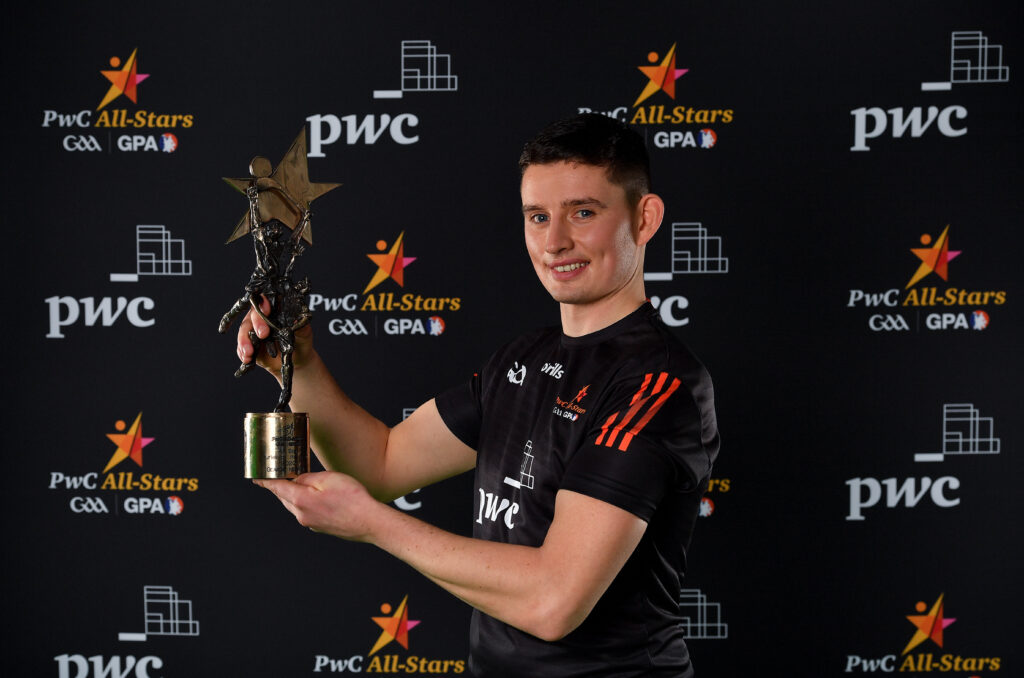 Sean Finn was awarded a third successive All Star with the Bruff man cementing his place as the games Premier corner back. He is only the fourth Limerick player to achieve 3-in-a-row joining Pat Hartigan, Joe McKenna and Gary Kirby. He has some way to go to matching Hartigan's five-in-a-row from 1971-'75. McKenna is Limerick's most decorated All-Star with six, winning four in a row from 1978-1981 while Kirby won three on the bounce between 1994-96 and four in total.
Limerick equalled the record for most All-Stars in a single season with their total of nine. That feat has been achieved three times before with Kilkenny receiving nine in 1983, 2000 and 2008.
Limerick's 2020 All-Stars were Nickie Quaid, Sean Finn, Dan Morrissey, Diarmaid Byrnes, Kyle Hayes, Tom Morrissey, Cian Lynch, Gearoid Hegarty and Aaron Gillane.
Sean Finn won his third. Dan Morrissey, Cian Lynch and Aaron Gillane collected second awards while it was a first All-Star for the other five.
Prior to 2020 Limerick's highest ever number of All-Stars in a single season was six, which they have achieved twice, from their All-Ireland campaign in 2018 and the 1994 season. In 1994, Joe Quaid, Dave Clarke, Ciaran Carey Mike Houlihan, Gary Kirby and Damien Quigley were chosen. In 2018 Sean Finn, Richie English, Declan Hannon, Dan Morrissey, Cian Lynch and Graeme Mulcahy were selected.
The post Record Breakers: A look at the numbers behind Limerick's incredible 2020 appeared first on Sporting Limerick.