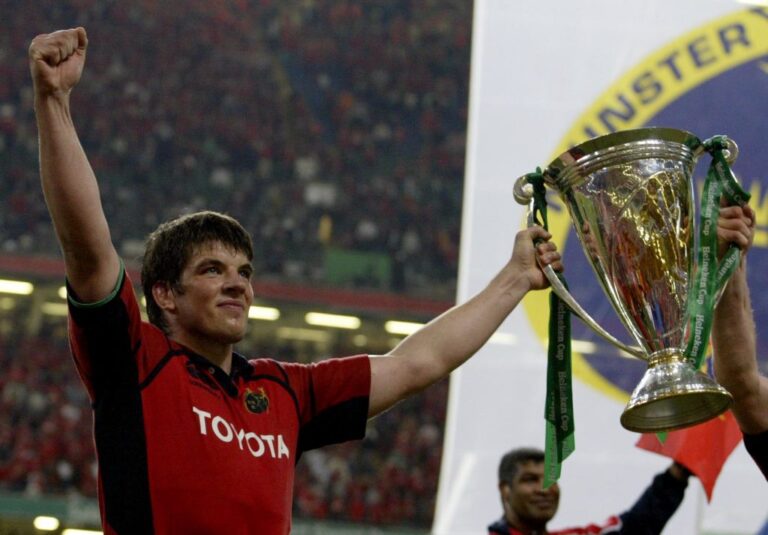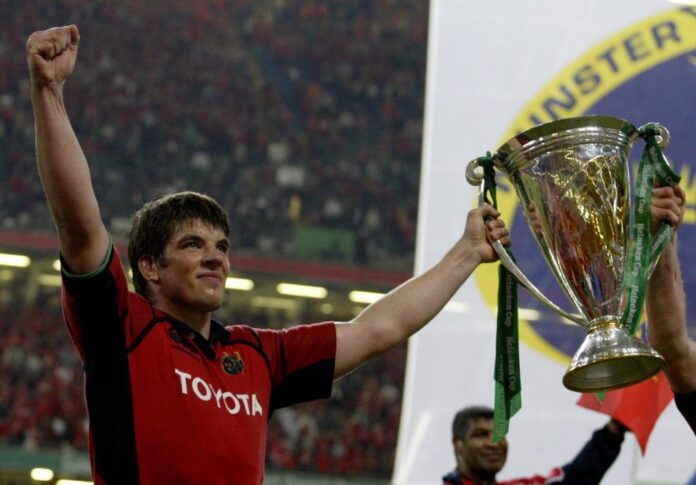 "We are running a project called 'The Maldini Project' and Paolo Maldini is the role model we are using for these guys. Why are you thinking it is the end just because you are a certain age?

"You can't buy experience. You can't just turn to a guy who is 23 and give that experience, so these guys are ridiculously valuable. If we can physically sort their bodies out, the only thing that will cause them to retire is the mental issue of whether they want to do it anymore."

Bryce Kavanagh – Munster Head of Fitness

Irish Independent, January 2012
THE year of our Lord Two Thousand and Twelve was *checks notes* nine years ago.
Where does the bloody time go? I remember 2012. I remember the world was supposed to end – actually, maybe it did – and I remember Gangnam Style. Was it really nine years ago? All I know for sure is that the relentless passage of time is a constant disappointment to anyone north of 30. It gets to the point where accurate candle representation on a birthday cake becomes a fire hazard more than anything worth celebrating but my point is, time moves on whether we like it or not.
That is especially true in this brutal game of ours where it seems lately that anyone with the temerity to be 30+ years of age and in possession of an Irish test jersey that they didn't have to buy for themselves is about as welcome as a turd in a swimming pool. Back in 2012, however, Munster were putting a lot of effort into getting the absolute most out of the iconic team that came together in the early and middle 2000s. They worked under the idea that Paul O'Connell, Donncha O'Callaghan, Denis Leamy, Ronan O'Gara, David Wallace, Jerry Flannery were excellent, World Class players and that there was no reason why they couldn't keep performing well into their mid-30s, as Paola Maldini, Allesandro Costacurta and Franco Baresi had done at AC Milan around the same time.
Denis Leamy, Jerry Flannery and David Wallace would all retire the very same year as the publication of the above article due to injury. Ronan O'Gara would retire the year after, Paul O'Connell would be forced into retirement due to injury three years later due to injury at 37 years of age and Donnacha O'Callaghan retired in 2018 at 39 years of age. He could probably have kept playing for another year or two because he is some type of super-fit rugby cyborg.
Munster tried to hold back the hands of time for multiple core players and found that it was mostly impossible. The idea was a good one – why shouldn't good players keep playing well deep into their 30s if their bodies hold up? – but sometimes this game has other ideas. It certainly did in the case of Denis Leamy, who was forced out of the game by a serious hip injury at just 31 years of age. Serious injury also saw off David Wallace and Jerry Flannery at 36 and 34 years of age respectively. O'Gara called it a day at 36 years of age in 2013 on his own terms having played test rugby in his final year as a pro.
The Maldini Project didn't really work as they planned.
But if the body holds up and the mindset to want to play holds up with it, why should an arbitrary number decide when your usefulness ends?
***
Andy Farrell's insistence last week that he intended to play Johnny Sexton and Conor Murray against Italy this weekend, if both men were fit, was met with the digital equivalent of howls of derision around the blood-spattered walls of social media. People were unhappy. They want the new hotness, not the old and busted incumbents.
Conor Murray has been unfortunate in that being part of the Sexton & Murray Roadshow has rhetorically tied his age to that of Sexton, but Johnny Sexton (36 this summer) and Conor Murray (32 in April) are an entire World Cup cycle apart age-wise. It doesn't seem to matter. They are seen, rightly or wrongly, as the headline double-act that was the calling card of the previous coaching era. When Schmidt's time in charge ended with a poor 2019 and an even worse World Cup where Ireland's style of play was a key media focus, Andy Farrell's decision to roll with the same half-back pairing for the next two years was a ballsy move.
Now that results haven't overtly improved relative to expectation, the pressure is on for a change.
Conor Murray, at least, would seem to have a ready-made successor for both of his jerseys in Craig Casey. Casey's involvement with Ireland and Munster at just 21 years of age would certainly seem to suggest that there's a chain in place there. Why? You can see by his involvement in first-class games from as early as pre-pandemic last season that he was being accelerated into an advanced role ahead of more senior players like Neil Cronin and Nick McCarthy.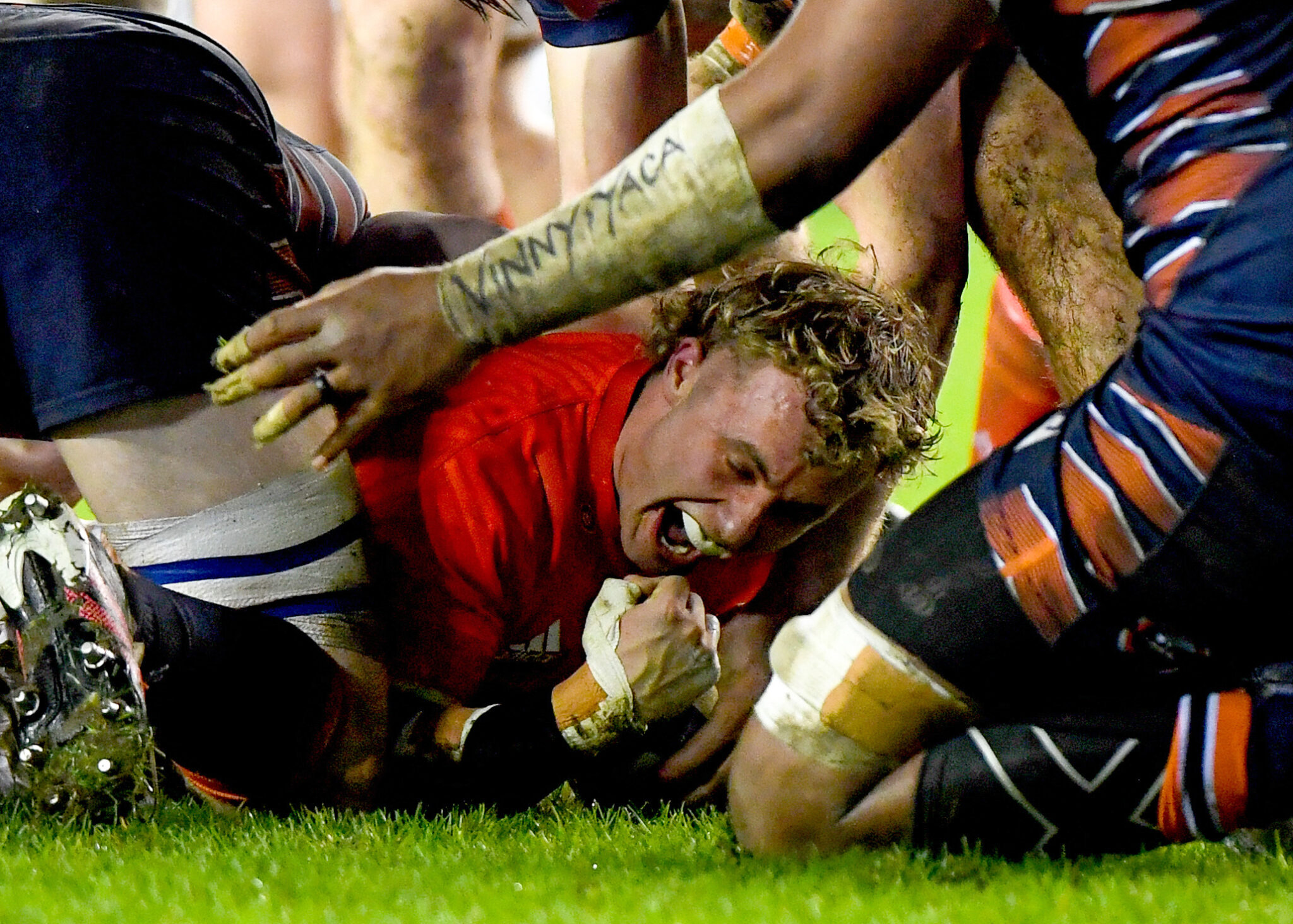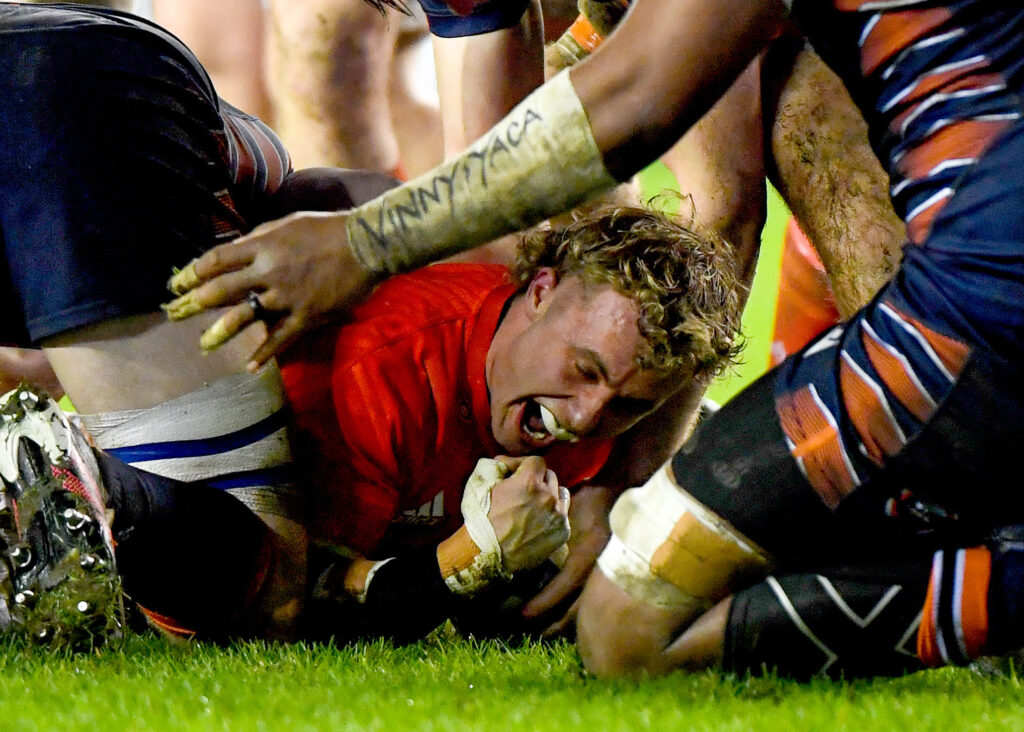 During the 2019/20 restart and beyond, Casey has become a consistent feature in Munster's first-choice pairing at scrumhalf. He played serious close-out minutes in the Champions Cup and already seems to be shaping recruitment decisions in his position at the provincial level. Injury allowing, Casey's role looks set to become even bigger as the next year progresses and it will certainly inform the next contract decision around Murray as we head to the World Cup. Either way, it looks like Murray and Casey are the guys for Munster at #9 for the short and medium-term.
The real question seems to be what happens in the other jersey where the lines of succession aren't quite so clearcut as they seem to be at scrumhalf.
Sexton is 36 and will be 38 years of age at the 2023 World Cup. Will he be starting for Ireland in the first pool game? If we look for answers at the provincial level, we can see Sexton is still the primary guy at Leinster with Ross Byrne filling in for him regularly all through the season as the A2 to Sexton's A1 in a lot of ways. Harry Byrne is the clear "next big thing" there if we look at the game time he's already picked up this season but there's not really a clear pathway to regular Champions Cup minutes in the next year or so if Sexton and Ross Byrne remain injury-free for the rest of the season.
A lot of the focus of the last week was on Harry Byrne's proposed ascent to the test jersey for this weekend's game against Italy but that, to me, would have been a bit of a shot in the dark for Andy Farrell. We just don't know what Harry Byrne is like as a part of a high-pressure game. Sure, he played 18 minutes away at TOP14 basement dwellers Montpellier and injury robbed him of an opportunity to start against a depleted Northampton side a week later, but the rest of his minutes have been played in relatively straightforward PRO14 processions against test window opponents of varying quality.
Much is made of Harry Byrne's age relative to that of Romain Ntamack, George Ford and Owen Farrell being capped internationally at 21 years of age but you're talking about very different contexts.
In the year that all of these players were capped internationally, they were already key starters for their clubs in Category 1 games. By 21, for example, Owen Farrell was Saracen's #1 flyhalf and started for them consistently domestically and in the Heineken Cup. So Stuart Lancaster had ample proof that Farrell was ready for the pressure that comes with test rugby because he had ample evidence of him assuming the responsibility of being The Guy for his club.
When it comes to a young #10, sometimes you can't really get a measure of them until you've seen them standing over a crucial kick at goal or bossing a big pressure, high profile game phase for phase. When Johnny Sexton steered Leinster to a Heineken Cup final in 2008/2009 and continued in the same vein over the next season, he got capped for Ireland against Fiji and started ahead of O'Gara in the then World Champions a few weeks later.
Sexton had shown his mettle as a key starter and ascended to a test jersey as a result.
When Harry Byrne is backed by the Leinster coaches to back up Sexton provincially for a must-win, can't-lose game, Ireland representation will follow. Until then, test window PRO14 games and rotated interpros don't really show a whole lot of anything.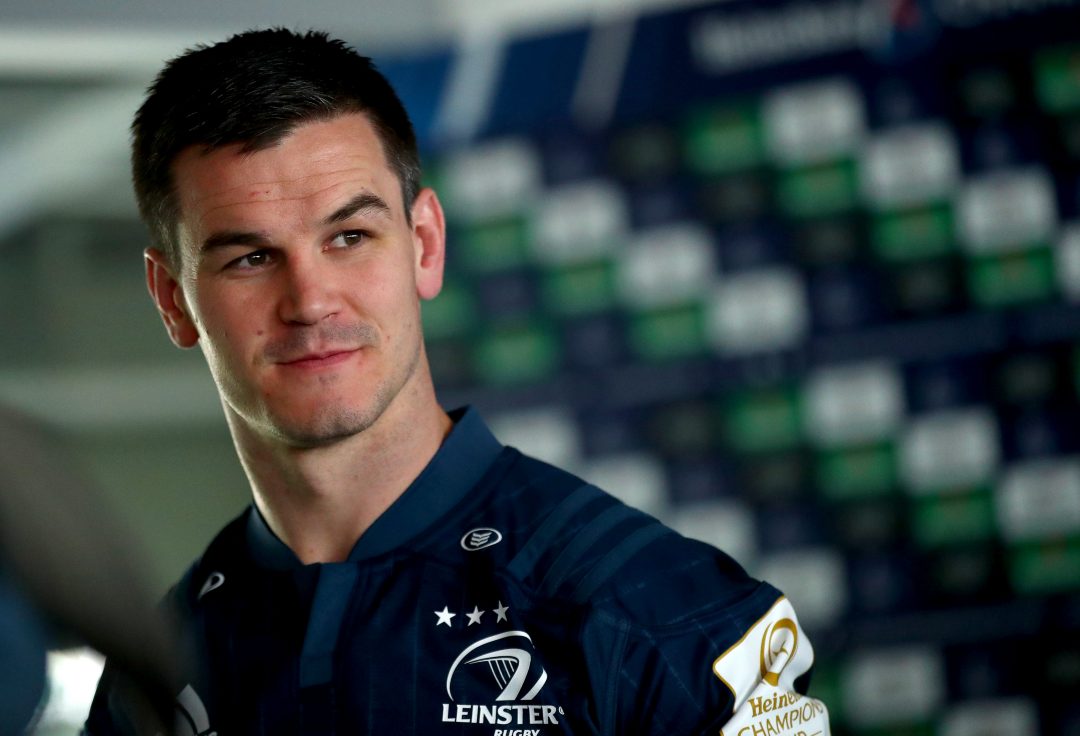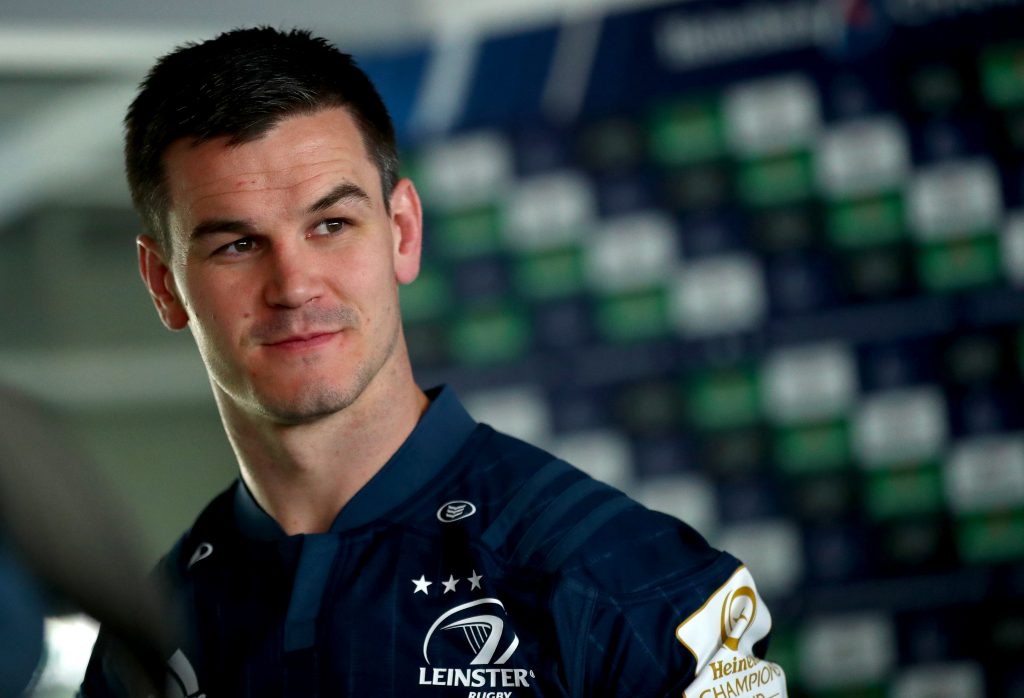 For me, Ben Healy's minutes as an academy player for Munster in big European games and over high-pressure kicks have shown the kind of moments that Byrne needed to back up the chat about what he could do in a green jersey. In the recent full-on, full-strength Munster vs Leinster interpro, Johann Van Graan backed Ben Healy to finish out the game for him off the bench. That's the kind of backing that will pay off for a player sooner or later and as much as Byrne is vaunted right now, you'd be a fool to write off Ben Healy over the next year or so.
Ultimately, what young players need is minutes on the pitch to scale them up. Not every player is the same either – some players will take to the game early and power up through the ranks like they're in a hurry. Think your James Ryans, your Jordan Larmours, your Joey Carberys and your Craig Caseys. Others need more time to develop that level of responsibility for their province and then into the test arena.
You are not washed up if you are not capped by the age of 23, just like you are not automatically washed up because you're 33. If Joey Carbery was fit and available for the last year, I think it is realistic to assume that, barring a massive drop in performance level, he would be vying to be Ireland's #1 guy at flyhalf right now. Ireland's current 3-2-2 system seems tailor-made for Carbery's skillset but nobody – Munster, the IRFU, Andy Farrell – planned on him missing the guts of 18 months when he was brought to the 2019 World Cup despite suffering from an ankle injury that he is still recovering from well over a year later.
If Carbery was fit and available, I feel the chat around Sexton would not be as intense as it is this week. As it stands, Sexton is still the best #10 available to Andy Farrell this week. At 36, Sexton has his limitations – as all players do once they reach their mid-thirties – but his ability to tactically navigate games, facilitate and land key kicks at goal remains undiminished. In the desire to get to tomorrow's results, some in the media seem to be overly keen to throw out quality, experienced players for the sake of the new. It's a bit like an old game show where contestants keep plumping for the mystery box over what they already know they have.
Right now, I see two players in Ben Healy and Harry Byrne who need to keep racking up high-quality minutes at a provincial level, a guy in Joey Carbery who needs to get back to full fitness, three good but incomplete test options in Carty, Burns and Ross Byrne and a quality veteran test captain in Johnny Sexton who has not shown the kind of precipitous dip in production that usually precedes a player's exit from the very highest level. Yes, he's 36. Yes, he's not getting any younger but right now he's the surest bet Ireland have for the next three games. After that, with a hopefully returning Carbery things might begin to look clearer from a succession perspective.
The post Tom Savage: Carbery return can help clear up out-half succession plan appeared first on Sporting Limerick.