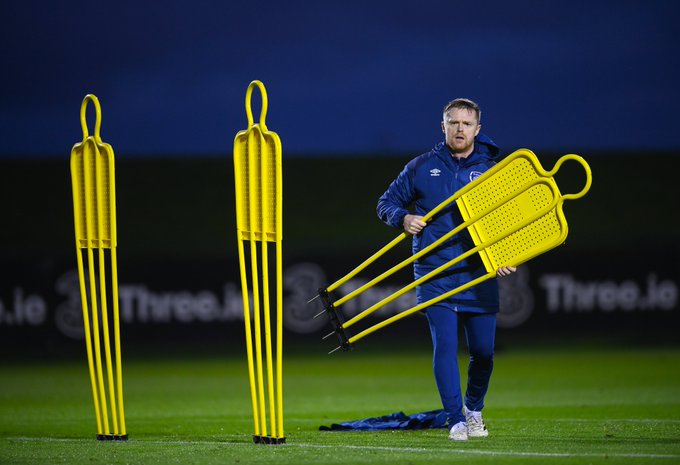 NEW FAI CEO Jonathan Hill spoke to the media today to speak about a number of matters in Irish football ahead of Ireland's World Cup qualifiers next month.
One thing that the CEO was asked about was the departure of Damien Duff. The former Ireland winger was part of Stephen Kenny's original coaching team alongside Keith Andrews and goalkeeping coach Alan Kelly.
Sign up for the weekly Limerick Post newsletter
In the aftermath of the 'videogate' controversy that followed Ireland's friendly against England in November, Duff decided to step down from his position. Controversy circulated in the Ireland camp as reports of a 1916 themed video shown before the England friendly reached the English tabloids.
Many players have come out to say there were no internal issues in relation to the video but the FAI decided to launch a full investigation after it was leaked to the press. It is understood that Kenny, Andrews, Duff, Kelly and senior players were interviewed by members of the association but that some coaching members took unkindly to the questioning.
41-year-old Duff stepped away from the Ireland set-up in January two months on from 'videogate'. Though no definitive reason has been given for the decision, Duff told RTE Sport last week that he could not have continued happily in the circumstances.
CEO Jonathan Hill has however stood by his decision to speak to all members of staff, describing it as nothing more than a "fact finding process."
"In relation to Damien it was just one of many things that we talked about, it wasn't a single overriding issue," said Hill.
"I felt it was important to establish the facts and it was simply a fact finding process that I asked Garry Owens to support me with once we became of the issue at hand."
Stephen Kenny takes charge of his first qualifying match as Ireland boss when Ireland take on Serbia on the 24th of Match in Belgrade at 19:45.
The post FAI CEO admits 'video-gate' was a factor in Damien Duff's departure appeared first on Sporting Limerick.