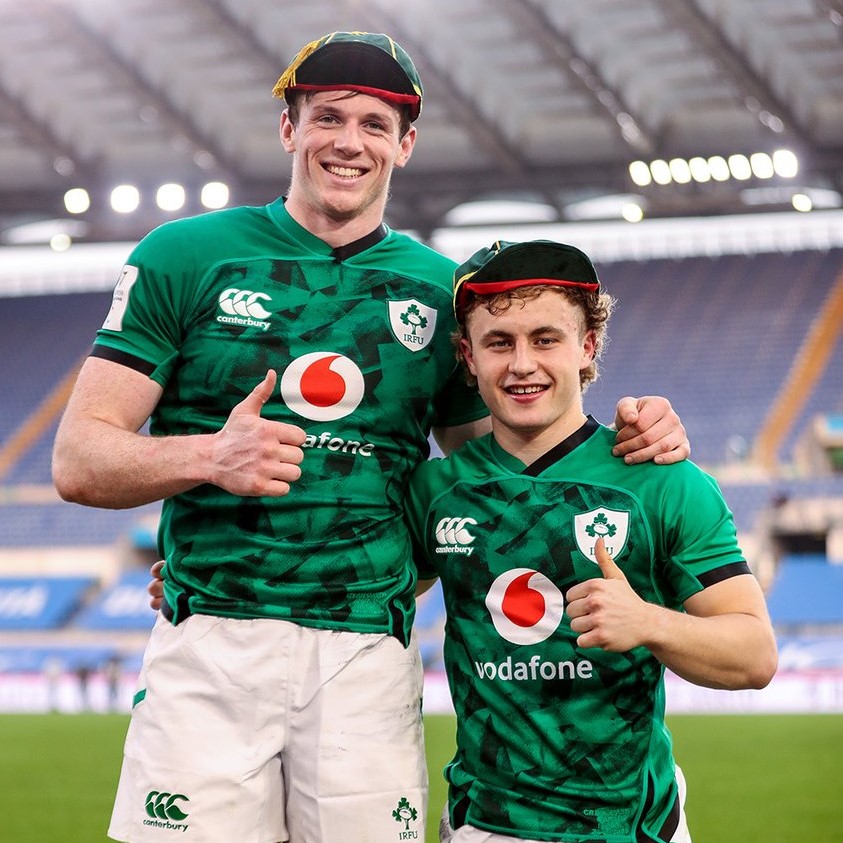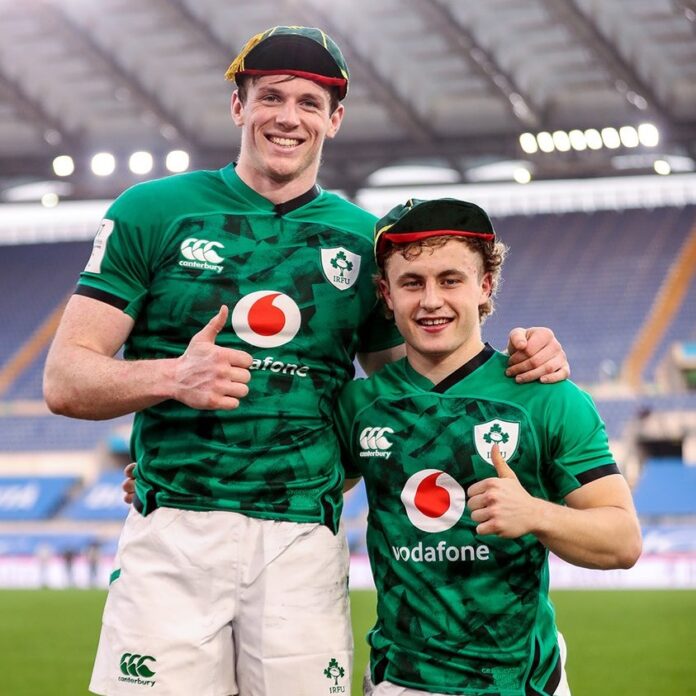 ON Saturday afternoon 21 year-old Limerick scrumhalf Craig Casey made his Ireland debut off the bench against Italy in Rome.
Those who have watched Casey's progression through the years will be unsurprised that this day has finally come.
Craig was coached by his father Ger for many years in the Shannon RFC underage set-up and dedicated members of the club have spoken glowingly of his unrivaled work-ethic and promise from an early age. Having grown up in a rugby family, the Limerick man has by all accounts always possessed an incredible enthusiasm and appetite for the game and such effort has now been rewarded with the greatest prize of all.
On Saturday afternoon Craig Casey made his debut for Ireland when he came on after 63 minutes for Leinster's Jamison Gibson Park. Casey was unfortunate not to come on against France in round two but with Ireland well in control of the Italy match Andy Farrell was only too happy to unleash one of the country's greatest prospects. Typical of the man, he embraced the occasion to put in his usual high-tempo performance only this time in the green jersey. So often youngsters need to feel their way into international rugby but other times they look immediately at home. Casey made a genuine impact on cap number one and the international rugby audience might just want to remember the name.
High Praise
An international cap before his 22nd birthday is the special return for fifteen years of rugby obsession. Munster forwards coach Graham Rowntree commented last month that Casey is one of the most diligent workers he has ever come across in the sport. The British and Irish Lions coach has seen it all in his time but the hunger of Casey places him right up there. Rowntree revealed that Casey carries a notepad around UL every single day to pick up any information that may help him improve his game. His effort levels in the gym and on the training pitch are also well documented at this stage.
That point was emphatically reinforced by Ireland captain Jonathan Sexton at the weekend who is fast becoming a huge fan of the Limerick number nine. Sexton may have a reputation as a tough man to impress but he could not possibly have paid a better compliment to his debutant halfback partner.
"I didn't know him that well obviously, I had never played with him, but his attitude is… I don't think I have ever come across anyone… It kind of reminds me what I read about Jonny Wilkinson. That is the only person I can relate him to," said the outhalf.
"It is inspiring for the rest of the group and for someone like me, at this stage in my career. I like to be last off the pitch and I am never last off the pitch with him around. He has been brilliant."
In his fifteen minute display on Saturday Casey dictated the tempo with 22 snappy passes and barked his way around the park with a youthful confidence ironically not seen since a young Johnny Sexton in 2010. Ireland scored two tries following his introduction including an 80th minute finish from Keith Earls and has possibly now cemented himself in the Ireland match-day squad moving forward. Although Saturday might not have taught spectators a whole lot about Ireland's chances in the upcoming Six Nations matches, seeing the debuts of underage teammates Casey and Ryan Baird certainly provided huge optimism for the future.
This feels like the start of a special international career for Craig Casey and all of Limerick will be hoping to see more of the same when Ireland take on Scotland on the 14th of March.
The post A proud day for Shannon RFC's Craig Casey appeared first on Sporting Limerick.