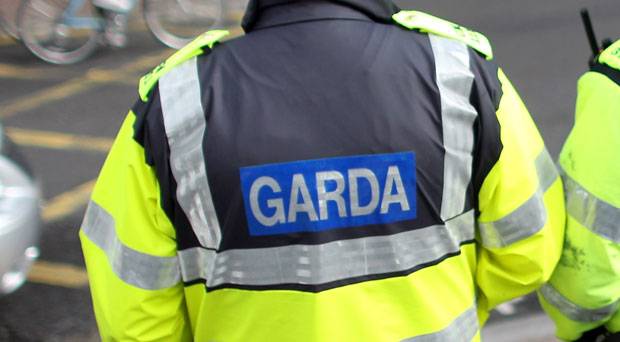 GARDAÍ arrested three people and issued around 30 fixed payment notices in Castletroy on Tuesday night in connection with alleged public order, drugs offences and breaches of the Health Act.
Several videos were shared online of large numbers of students taking part in chaotic street parties in a residential area near the University of Limerick (UL). Some of the videos showed fireworks exploding near cars and houses.
A statement issued on behalf of UL President Professor Kerstin Mey, stated: "UL will take action with strong disciplinary measures against any student who has been found to have breached public health guidelines. Students at UL are subject to a code of conduct."
Garda sources said students gathered on Carysfort Avenue, College Court, Castletroy around 6pm and were still being cleared from the area after 9pm.
One garda source described the scenes as "a shit show".
Videos were shared online of groups of young people on streets in built-up residential areas with
A "concerned landlord" in the Castletroy area, who spoke out on condition they were not identified, described the scenes as "shocking to witness, students dancing on roofs, destruction of property, urination on the street and rampant public abuse of drugs and alcohol".
"All while the country is suffering the economic and health devastation of Covid-19. I am horrified at the ongoing parties going on. Will someone have to get hurt or fall off a roof for this madness to stop?".
The landlord stated there were "gangs of youths loitering on the street and lots of vandalism of public and private property".
"They are even calling Careysfort Avenue 'The Gaza Strip', an indication of the volatile and lawless zone it has become. While Gardaí have done a reasonable job when they have been called, a lot more needs to be done to return this area to calm."
They also called for Gardai attached to the Divisional Drug Unit to patrol the area and for CCTV to be installed to monitor and prevent further incidents of "dancing on roofs, intoxication in public areas, loitering in large groups and intimidating locals".
"This needs to be tackled now, before somebody gets hurt or worse. We cannot allow this behaviour to go unchecked in a civilised society and the risk of increasing numbers of Covid-19 and its many variants. This matter needs national attention, as these are super-spreader Covid events and will prevent our society reopening."
A UL spokesman said the university could "not comment on any particular incident or online footage" and that "any public order issues are a matter for An Garda Siochana.
However, they noted that "UL has provided additional resources for high visibility Covid-19 Garda policing with a focus on off-campus estates and Gardaí have indicated that fines will be issued for breaches of the regulations detected".
Last week, Prof Mey confirmed that UL was now funding high-visibility Garda patrols to be carried out in the area every evening.
"On-the-spot fines will be issued for breaches of the regulations detected. A €100 fine can be issued for leaving home without a reasonable excuse, a €500 fine can be issued to anyone arranging a gathering and €150 fines can be issued to anyone attending a house party," she added.