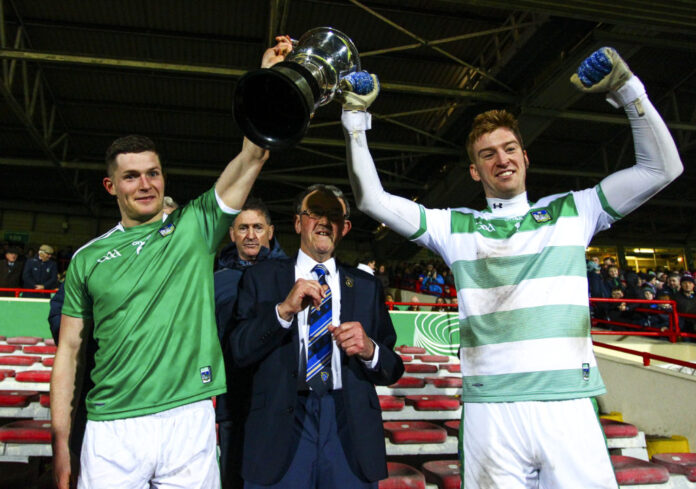 "I have joint captains always. I don't believe in one leader. I believe in an amount of leaders, I love having an amount of leaders and being in it together."

Davy Fitzgerald
LAST Saturday, the GAA held their first ever online Congress with 47 motions up for debate. 37 were passed with the introduction of the sin bin in hurling taking much of the headlines.
One other motion that garnered debate was the decision to prevent joint-captains from lifting trophies together. From now on, one player must be nominated to lift a trophy in an effort to "tidy up things around the periphery of match day presentation," according to the Ard Stiúrthóir Tom Ryan.
Sign up for the weekly Limerick Post newsletter
In the wake of the ruling, Wexford co-captain Matthew O'Hanlon described the decision as "nonsensical." Alongside Lee Chin, O'Hanlon lifted Wexford's first Bob O'Keefe trophy in fifteen years when they won Leinster in 2019.
Limerick's McGrath cup title last January was met with joint-captains Iain Corbett and Donal O'Sullivan lifting the trophy together in the Mackey Stand.
We want to know what do people think of the ruling and is it fair to prevent joint-captains from lifting trophies together at the presentation.
Have your say on our Instagram story or below!
The post POLL: Should joint captains be allowed to lift trophies together appeared first on Sporting Limerick.