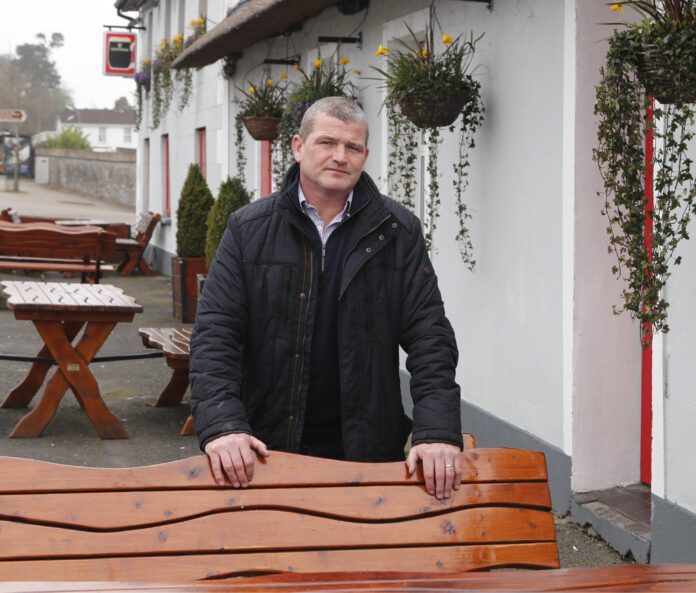 CASTLETROY businesses have reaped profits from the large student community attending the University of Limerick, however for some battling to survive the lockdown, last Tuesday night's student street party in College Court, has left a sour taste.
A hop skip from UL, the The Hurlers Bar, a hugely popular bar with students as well as more mature customers, has seen trade decimated under lockdown.
Sign up for the weekly Limerick Post newsletter
Proprietor Anthony O'Dwyer, says he is "disappointed" at the actions of those who breached health guidelines in the area which he agrees could lead to a rise in cases locally and prolong the closure of his pub.
While he is concerned Tuesday night's events could potentially turn out to be a super-spreader event, he is still quick to defend UL and the majority of its students, "who are good customers of The Hurlers".
He agrees with others who say "it is only a minority" causing problems.
The pub has been in the family "for 60 years", but has "only opened for six weeks" in the past year.
The unprecedented business closure has led to 13 part-time redundancies and he has placed 7 full-time employees on "the covid payment".
The government's Covid supports "are not good enough" for "family-run" operations like his, and, his and his wife's incomes have plummeted.
"As a family (with three kids) it's tough, and we still have bills coming in the door of the pub because I spent a lot of money doing it up and making it covid-friendly, putting in a new kitchen, and there's leasings and borrowings on the place that still have to be met."
In the early days of the pandemic, it became clear that providing a take-away service was a non-runner: "We found that when we were open, the students would congregate in bunches in the carpark, through no fault of their own, and we couldn't control it".
While annoyed at students behaviour in College Court, he offers, "I kind of understand myself that if I was in college at 21 or 22, it's hard to stay at home all day and all night everyday and every night".
He says those flouting the rules need to be reminded, "what happens if (the virus) gets to their own parents and grandparents, that's where the problem is, and we all know this, but they are not playing the game, they are not paying attention".
He concedes the more the rules are broken, the longer his pub will stay closed: "Correct, that's exactly it, and there is nothing I can do about it."
David O'Connor, office manager at Shields Dental & Implant Clinic which runs one of two Limerick practices in Casteltroy, says the party overnight "is just not good is it, and we are doing our best, we feel guilty if we stand too close to somebody."
The street party has been the main topic of conversation all day, and staff are concerned about community spread of the virus more than ever.
"It was discussed this morning, so we just make sure that, because we are in the (area) that extra attention is being paid, over and above what we were doing currently anyway," O'Connor says.
"We are wiping things down and making sure surfaces are clean washing hands, wearing masks etc. Is last night going to affect business, I wouldn't have thought so, but there is definitely chatter amongst ourselves about what happened and about being extra cautions, because you don't know are the students going to be in the centre and are they going to touch surfaces, (but) we will  continue with our very strict protocols."
"We would have students coming in for fillings rather than big implant jobs, we have students, parents of students, young and old."
Throughout lockdown, because they are an essential service, they have "kept the wheels moving, and we continue to remind our staff not to be traveling, not to be mixing and to follow the rules, and they are tired of listening to it."
"Are they nervous, yes they would be, but with the precautions we take and the (PPE) gear that they wear, along with the protocols in place, we haven't had any issues with any of our team in the process, which is fantastic."