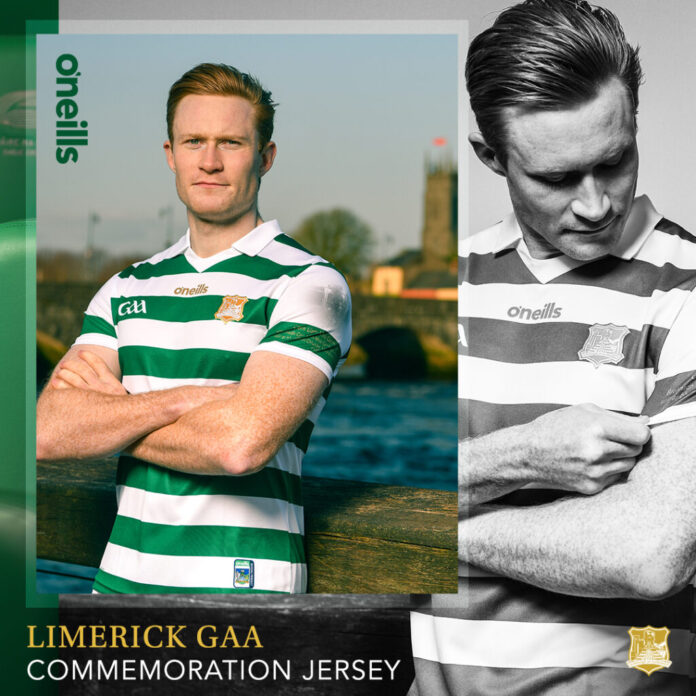 THE jersey to commemorate the Murdered Mayors was unveiled tonight and will be available for a limited time on O'Neills.
The hooped jersey was unveiled by county secretary Mike O'Riordan on Sunday night and honours the murdered mayors, a on the century of their deaths.
Sign up for the weekly Limerick Post newsletter
The then sitting mayor George Clancy and former mayor Michael O'Callaghan were murdered by British Auxiliaries during the War of Independence.
100 years removed from the tragedy, Limerick GAA will commemorated those on the anniversary of the event by hosting an Evening of History in partnership with Limerick City and County Council on March 7th, the date on which the murders occurred.
Afterwards, the commemoration jersey was revealed which you can see below.
Get the jersey here while it's available.
Limerick GAA Commemoration Jersey
The post Limerick GAA unveil 2021 commemoration jersey appeared first on Sporting Limerick.