LIMERICK band Dylan Flynn and The Dead Poets have teamed up with Culla (Clonmel based electronic producer) on a three track EP 'Like It Never Happened' out now.
The first single off the EP, Mellow Green, came out last November, and got a great reception from radio, blogs and fans alike, and featured in the Limerick Post roundup of best music releases of 2020.
Opening the EP is 'Microscope' an instrumental track featuring dense electronic production with guitars and sax. The closing track is the new single 'Miles', a strong and melodic pop/folk song.
This diverse sounding EP shows a creative outfit well capable of making engaging music with staying power – there is a palpable sense of bigger things to come from these players.
Sign up for the weekly Limerick Post newsletter
Dylan Flynn reports that the EP came from a place of making music he would want to listen to.
"The name of the EP comes from the late nights we spent making it. When we started this project, we didn't have any plans for it, the idea of it being an EP didn't come about till further down the line. We began these tracks with the plan to just have fun and create something that we would want to listen to. It was a very laid back and fun process."
STREAM / SUPPORT HERE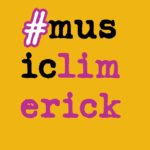 MusicLimerick – New Music Favourites is a Spotify playlist of some of the fine music being produced by Limerick artists over the last 12 months.
Follow the playlist HERE