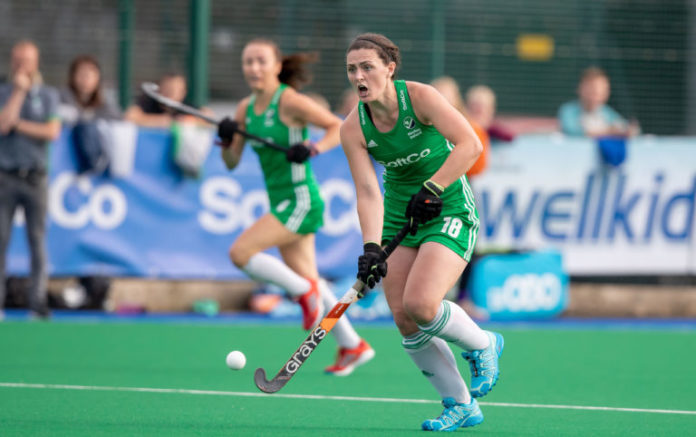 THE Irish Women's Hockey team had their first competitive games in almost 500 days as they played Great Britain twice over the weekend as they ramp up their preparations for the Tokyo Olympics.
The first game, played on Saturday saw Ireland take an early lead with Roisin Upton stroking home from a penalty. Ireland maintained that advantage to the break. But the pre-match favourites were much improved in the second period and Lily Owsley levelled proceedings within four minutes of the restart. GB would eventually take the lead in the final quarter as Sarah Robertson finished off a route one move to give England a 2-1 win in the opener.
Sign up for the weekly Limerick Post newsletter
The game on Sunday followed a similar pattern but it was Upton and co that took the W this time. GB took the lead with Laura Unsworth finishing off a well worked move in the first half.
But, as GB did the previous day, Ireland equalised in the second half and then found the lead in the final quarter with Upton once again finding the net.
The final game in the series takes place this Tuesday at 3pm and is available to watch on the RTE PLayer or on BBC.