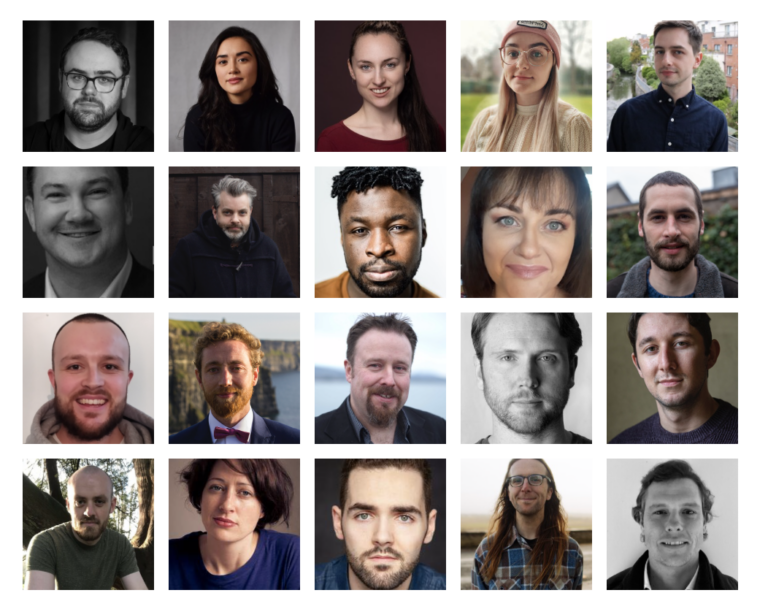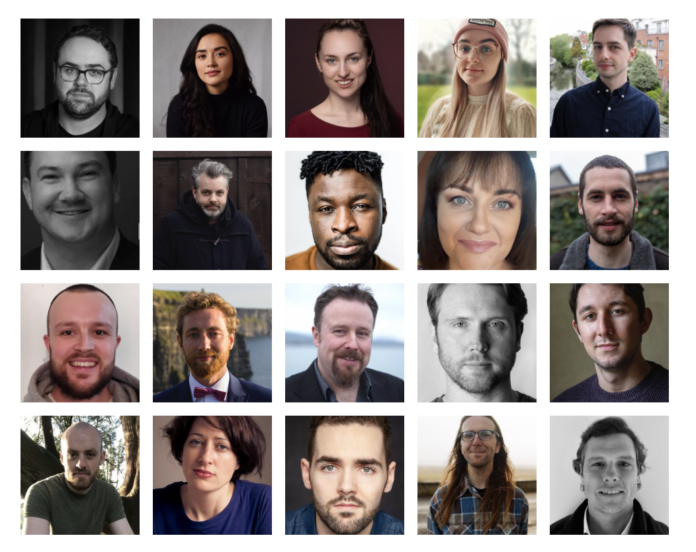 INNOVATE Limerick is delighted to announce the 15 shortlisted film projects as part of the ENGINE Short Film Scheme.
 This new ambitious short film development and production scheme for emerging talent in the region received a total of 131 applications.
 ENGINE Shorts aims to inspire and support up-and-coming writers, directors and producers to create inspiring, engaging world-class short films that resonate with a wide international audience.
 It is run by Innovate Limerick through Film in Limerick, and is a partnership between the Local Authorities in Tipperary, Limerick and Clare, and Limerick and Clare Education and Training Board.
 From hard-hitting dramas to surreal pandemic-themed black comedies, the shortlist reflects the diverse voices and broad visions of the emerging talent the Mid-West has to offer.
 Seven projects from Limerick, four from Tipperary and four from Clare were shortlisted.
 Each team will now go through a supported development process in the coming months with training and support from Film in Limerick.
 Following the development stage, the 15 shortlisted teams will pitch to an industry panel and up to six projects will receive funding of €12,500 each to make a short film.
 Speaking about the shortlist, Paul C. Ryan, Regional Film Manager at Film in Limerick said: "We are thrilled with the response we have received to the call for applications in this first year of ENGINE Shorts and I want to thank everyone who took the time to apply. The huge interest reflects the ambitions that the emerging film community here have to develop a vibrant independent film scene. I can't wait to work with the shortlisted teams in the next phase of development".
 Included in the shortlist from Limerick are:
 Wesley Carmody's High Horse, which looks at the bond between young people and their horses in a Limerick neighbourhood and tells a positive story about an often misunderstood group.
 Wesley said: "I'm absolutely delighted to have been shortlisted and as a new screenwriter, I am looking forward to learning plenty along the way."
 Mark Keane from Southill, is shortlisted with Sour Milk, which explores a defining moment between two teenage boys, after which their relationship will never be the same again.
 On being shortlisted Mark said: "It's very heartening to be selected and I'm looking forward to starting the development process. If funded, I would like to film it in a house that evokes my teenage years and cast local teenagers in the main roles".
 Rachel McGill from Castleconnell is shortlisted with Simple Sheamy, which tells the story of a young Limerick boy who is autistic and subject to constant bullying by neighbouring kids. Their malicious nature creates a situation no one will forget. Set in Limerick city, Rachel hopes to film in the Thomondgate and St. Mary's Park areas.
 Rachel said, "I'm thrilled to be shortlisted for ENGINE Shorts. It's such a brilliant opportunity. The script is very close to my heart and I'm so excited for it to be developed with the help of the scheme."
 Stephen Hall living in Caherdavin is also shortlisted with his project Bwana. No stranger to the local film scene, Stephen has directed music videos for some of Limerick's finest including Denise Chaila, God Knows, MuRli and Hazy Haze.
 On being shortlisted Stephen said: "I'm absolutely delighted to have the opportunity to develop my story Bwana as part of the ENGINE Shorts programme. I feel this is an important story that will ring true to a lot of people. It's great to have access to the fantastic support and training that will take our script to the next level".
 Included in the shortlist from Clare are:
 Nell Henry with her project Try & Touch. Nell said: "I am thrilled to be taking part in ENGINE Shorts this year. Growing up, mixed race and living in a rural community, it wasn't easy picturing someone like me ever really succeeding in an industry like film. Having the opportunity now, to write and direct a film back home in Clare, is very special."
 Treasa O'Brien with her project The Miracle of Colonel Sanders Tears.
 Treasa said: "I'm delighted to have my film shortlisted for the scheme. 'The Miracle of Colonel Sanders Tears' is a coming of age story that connects the local with the global, and I'm very excited by the prospect of making it in the dramatic landscape of Co Clare."
 Included in the shortlist from Tipperary are:
 Áine Ryan with her project First Date. Áine said: "I was delighted to hear that I was shortlisted. I am from Upperchurch in Co. Tipperary and I would love to get to film in my local area of Upperchurch or nearby and showcase the beautiful hills and scenery of the area."
 Simon Woods with his story Consciousness of Time. Simon said: "As a scriptwriter and independent filmmaker, I am thrilled to be shortlisted for the ENGINE Shorts Film Scheme. It's a fantastic opportunity for me, as well as for upcoming scriptwriters, directors and producers to learn and do; gaining the full experience of the process of film production at all levels. This scheme is so timely and important to the region."
 The full list of 15 shortlisted projects are as follows:
     

Sour Milk – Writer / Director: Mark Keane

     

Simple Sheamy – Writer/ Director: Rachel McGill

     

You're Not Home – Writer / Director: Derek Ugochukwu

     

High Horse – Writer: Wesley Carmody

     

The Looking Glass – Writer / Director: Peter Delaney

     

Flowers of Regret – Writer: Peadar Clancy, Director: James Skerritt

     

Bwana – Writer / Director: Stephen Hall

     

The Longshot – Writer / Producer: Ruaidhri Carmody, Director: Damien Varley

     

Try and Touch – Writer / Director: Nell Hensey

     

The First Man Cave – Writer: Teresa Carmody-O'Shea

     

The Miracle of Colonel Sanders' Tears – Writer / Director: Treasa O'Brien   Producer: Stephen Barrett

     

The Consciousness of Time – Writer: Simon Woods

     

Conviction – Writer / Director: Jack Readon, Producer: Éanna Grogan

     

Voice of God – Writer / Director: George Hooker

     

First Date – Writer: Aine Ryan