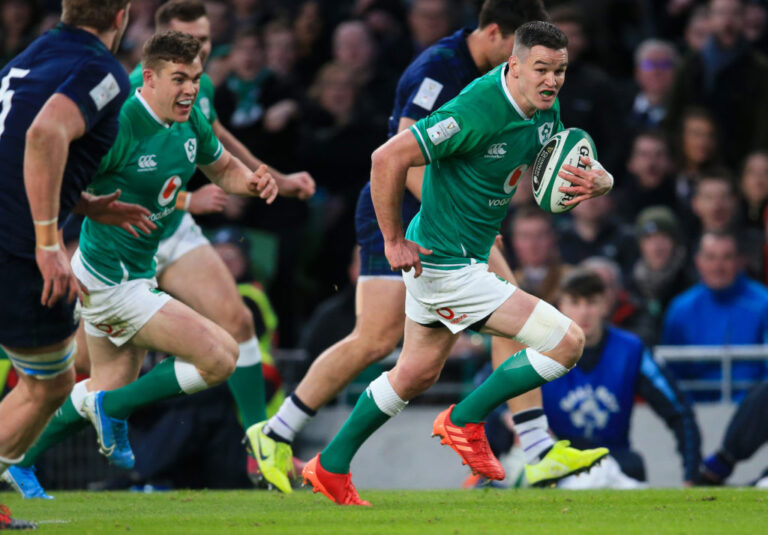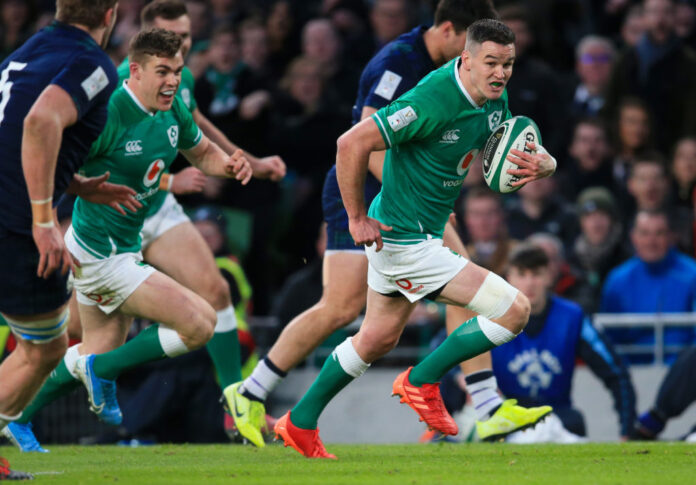 ANDY Farrell's Ireland clinched their second consecutive Six Nations win as they defeated Scotland 27-24 in an enthralling encounter in Murrayfield.
Ireland were 14 points clear midway through the second half but tries from Huw Jones and Hamish Watson drew the Scots level before Johnny Sexton claimed the win with a late penalty.
After losing their opening two games and almost throwing this game away, Andy Farrell said his overriding feeling at the end of the game was 'pride'.
"My overriding feeling is one of pride really. The last 10 minutes is where it could have been won and lost. They obviously got the seven points to draw the game.

"It would take down a few teams mentally but they stayed together. They refocused, they regrouped. Great kick-off, good chase, good pressure and they stayed next moment-focused.

"We got the turnover and big-game players, that's what they do. They take responsibility and Johnnyput over the points. We'll pick it apart like we always do.

"There's plenty to work on as always, but one of pride. Why? Because everyone knows Scotland are a good side and nobody finds it easy coming here and getting away with a victory.

"Never mind with the form that they've been in. I've been here plenty of times and struggled with most that we've been up here with. Really proud to get the win. Really proud in the way that we started the game and ended, but obviously there's things to work on."
Sexton reflected the sentiments of his manager in his post-match interview. The out-half kicked 17 points in the victory and crucially nailed the kick that won the game for Ireland in the final five minutes.
Sexton and co will now turn their focus to the final round of games where Ireland welcome England to the Aviva Stadium.
Although they were beaten by both Scotland and Italy, they churned out an incredible performance to defeat France at the weekend and Sexton knows they will be up against a quality side.
"We feel that we've been building. We feel we were a little bit unlucky in the first couple of games. Even though England have had a couple of bad results, they're the team that were in a World Cup final.

"The team that won the Six Nations last year, the team that won the Autumn Nations Cup. They're a top, top team and we've to prove that we can match them and put in a performance to beat one of the top teams. Because we haven't done it as of yet."
The post WATCH: Sexton and Farrell reflect on hard-fought Scotland victory appeared first on Sporting Limerick.