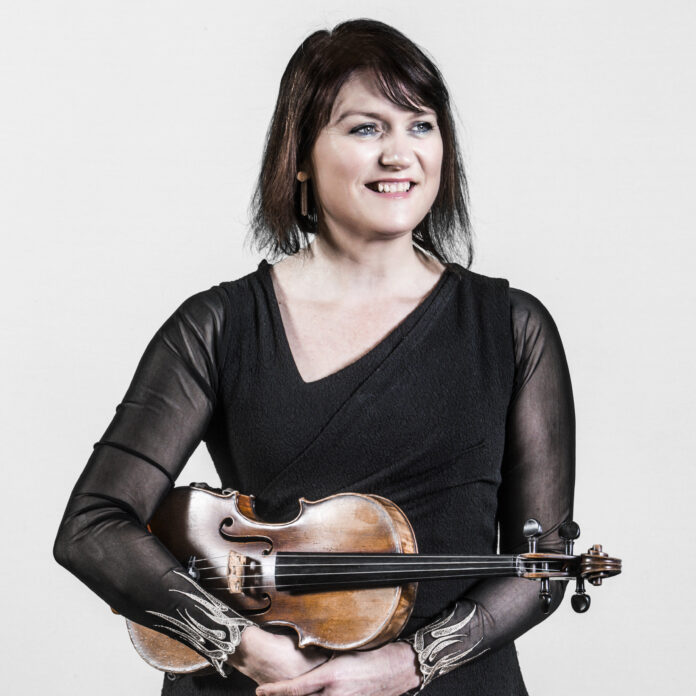 COLLABORATION, diversity, and creativity pulsate once more in this latest series by the Irish Chamber Orchestra. 'I Create Online' Series 1 made a serious impact during the last lockdown and already, the contemporary mime film 'STILL HOPE' Episode 1 of Series 2 is garnering huge traction online.
Sign up for the weekly Limerick Post newsletter
Episode 2, 'FIADH'S VOYAGE', is a call to the wild from Kerry based Vincent Hyland, a Multimedia Artist, Coastal Ecologist, Wildlife Guide, Photographer, Wildlife & Underwater Film Maker. Vincent has created this magical maritime journey based on the travels of a gannet around his own native Derrynane, one of the most alluring and evocative landscapes on the Iveragh Peninsula.
Within that landscape, Little Skellig is home to 20,000 migrating pairs of gannets between May and September and is recognized as one of the largest gannet sanctuaries in the world.  This colourful adventure, narrated by ICO violinist, Oonagh Keogh plunges us from the high skies to high seas!  From Gannets and Puffins to giant Basking Sharks and Ghostfish, the rocks and seas are alive with creatures, people rarely see.
Vincent's film was inspired by Felix Mendelssohn's iconic Hebrides Overture, based on an unforgettable 1829 boat voyage, taken by the composer.  It is a masterpiece.  In nine minutes, it conjures up the intense and rolling melodies, the music perfectly capturing the sea, its sense of drama and awe; calmer passages, meanwhile, convey stiller waters and more tranquil surroundings, with the waves never too far away.
Jӧrg Widmann and the Irish Chamber Orchestra perform this vibrant work enhancing the experience, riding the waves as we get a sneak insight into Kerry's amazing marine life.
Don't miss the Irish Chamber Orchestra with 'FIADH'S VOYAGE' which broadcasts across ICO social media channels on Thursday 25 March from 1pm.
This Limerick-based orchestra is resident at the Irish World Academy of Music and Dance at the University of Limerick and is funded by The Arts Council of Ireland/An Chomhairle Ealaíon.  www.irishchamberorchestra.com    For further information/images, contact: [email protected]
Listing
'FIADH'S JOURNEY', Across ICO Social Channels, Thursday 25 March, 1pm