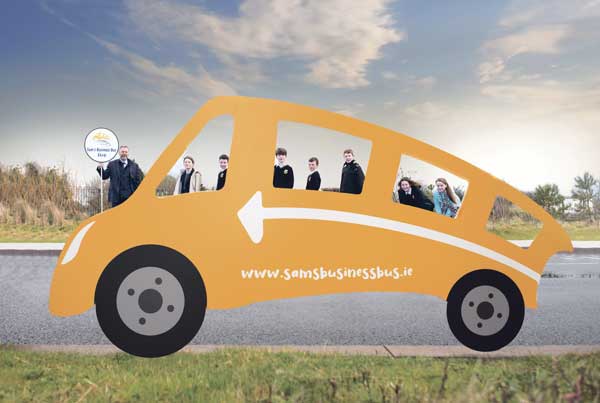 SAM'S Business Bus, is a free entrepreneurial programme that's about to set off on a nationwide journey to promote  entrepreneurship among school children aged ten to twelve and inspire them to become the entrepreneurs of the future.
Funded by Enterprise Ireland, and EDelia Group, Sam's Business Bus will deliver the programme on a national basis over the coming months. The programme is written by educators for educators and provides a range of classroom ready resources for teachers.
Entrepreneurship education helps pupils from all socioeconomic backgrounds to think with imagination and develop new skills. By introducing young children to entrepreneurial skills, they will develop initiative, gain a better understanding of what good leadership and management traits are, so they can act in a socially responsible way.
Sign up for the weekly Limerick Post newsletter
EDelia Group chief executive Roger (Ruairí) Kelleher, said Sam's Business Bus is a great opportunity to foster a spirit of entrepreneurship in primary schools and provide valuable resources to teachers.
"It enables teachers to set individual learning journeys for their pupils that will take them beyond the classroom and into the locality, exploring the world of entrepreneurship".
Sam's Business Bus content is designed for a blended learning approach, enhanced by digital worksheets, animated video content and a series of attractive engagement opportunities. It features all the management and leadership skills required for young people to consider when thinking of setting up a business.
To register for Sam's Business Bus visit https://samsbusinessbus.ie/ or telephone 021 4842216.