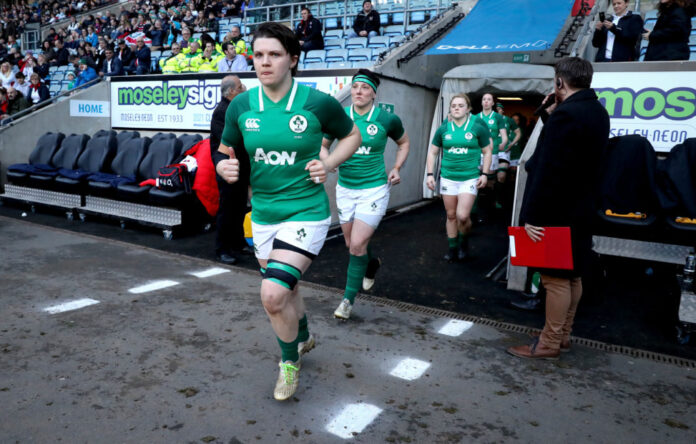 MUNSTER woman and Irish captain Ciara Griffin spoke to the media ahead of the 2021 Women's Six Nations which kicks off this Saturday.
Ireland have a bye in the first week and start their campaign on April 10 against the Welsh. That game takes place in the Cardiff Arms Park at 5pm with the side back at Energia Park a week later to face France, with that game down for a 2:15 start.
Sign up for the weekly Limerick Post newsletter
After playing just one game in the past twelve months, Griffin, who is in her fourth year as captain of the side, is chomping at the bit to get going.
That 21-17 victory over England in October was their first outing since February where they lost out to the English.
 "I won't lie, it has been a tough few months in terms of the ups and downs. The uncertainty of matches. Of playing, not playing.

"What's great for us is we have matches (now). We've a match in less than two weeks. Getting ready to play. The girls have been phenomenal. I just can't commend this group enough.

"They are the most resilient and the most dedicated group you'll ever meet. Their commitment to the jersey is second to none and I know as a group that we just can't wait to go and play. Show all the work we've done behind the scenes.

"We've been in 20 camps as a group (and over 60 pitch sessions). We've never had that much contact time together. We can't wait just to go out and play now. Show the work we have been doing behind the scenes and just play some rugby."
The lengthy delay has focused the Irish squad who know there are no second chances in this year's edition of the Six Nations.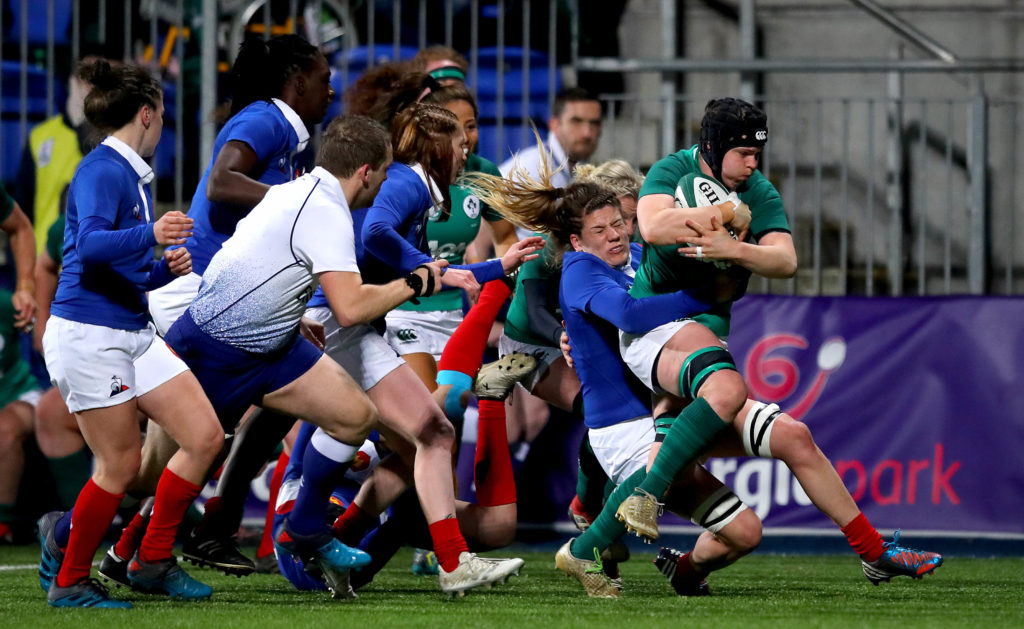 Ireland are guaranteed just two games against the Welsh and French as the tournament concludes with a final round of games on April 24th determined by results over the first two rounds.
And ahead of the truncated championship, Griffin and co are ready to hit the ground running.
 "I know obviously it's great to get the matches with the pandemic and everything. This new format is different for us, but every match is a cup final.

You want to go out and you want to win every match. You need to win every match when you go out. There's no second chances, which is what you need.

"It's going to be very exciting rugby for this competition and I can't wait. It's an excellent campaign in terms of you've an opportunity to get to that final.

"That's our aim. We want to win our pool matches and get into that final. That's definitely our aim as a group."

"We're looking forward to getting out and playing. We just want to go and play some rugby. I think we've really developed and improved as a group. Obviously past performances are past performances.

"They don't win you a Championship, it's what is happening now. That's what we're going to focus on. Literally Wales now is our next match. We're just going to hit the ground running and put in a very strong performance.

"I know Siwan (Lillicrap) was saying in the captains' media that Wales are hoping to play some expansive rugby. A different style of rugby and an attacking game.

"I'm guessing we'll be prepared for that, but we'll be prepared for all eventualities as a group. We'll have our side covered, so we're looking forward to a good contest."
Griffin is excited by the prospect of teaming up with fellow Munster woman Amee-Leigh Murphy Crowe with the winger set for her debut with the 15s side.
Murphy Crowe is Ireland's all-time try scorer in the 7s game and Griffins is confident in her ability to translate that success to the 15s game.
"Amee, she's a brilliant rugby brain. She does her homework. She works so hard off the field to perform so well on the field. I can't wait to see her tear it up this campaign."
The post "There's no second chances" – Irish Captain Ciara Griffin raring to go ahead of Six Nations opener appeared first on Sporting Limerick.