LEGENDARY Limerick band The O'Malley's have announced a one date world wide web tour on this Saturday April 3.
The band says: "To save our minds we need to play. Nothing can stop a bit of music."
Expect to hear some tracks from their recent album Can You Hear Me and all the classics that have made this band a joy to watch .. just the tonic for this weekend.
The gig starts at 9.30pm on YouTube.
Sign up for the weekly Limerick Post newsletter
TICKETS AVAILABLE HERE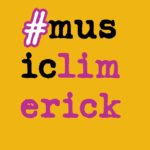 MusicLimerick – New Music Favourites is a Spotify playlist of some of the fine music being produced by Limerick artists over the last 12 months.
Follow the playlist HERE