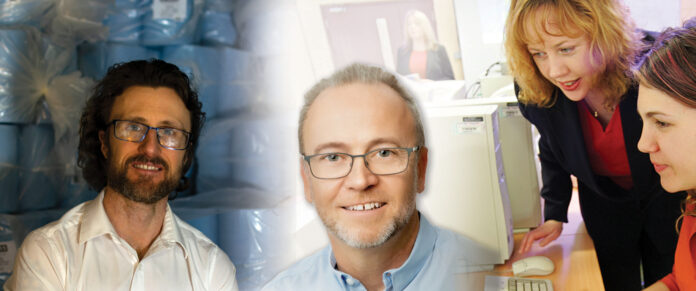 AN innovative project allowed a County Limerick business to go paperless and save hours of work on their sales invoicing process.
It also resulted in faster payments and the elimination of errors that had previously led to loss of income.
Less than a year ago, MHS Healthcare in Abbeyfeale was approved for a Business Continuity Voucher (BCV) by the Limerick Local Enterprise (LEO) office.
The company, which supplies a range of PPE and cleaning equipment to wholesale clients across the country, joined forces with Limerick City management consultancy LeanBPI to upgrade its invoicing system.
The initial work with LeanBPI resulted in MHS switching from a paper-based invoicing system to a digitised system which resulted in considerable savings in time and cost.
MHS implemented a software package provided by SortMyBooks, a Killarney-based provider of cloud accounting software. An ambitious research and development project was undertaken to integrate LeanBPI's digital invoicing solution with SortMyBooks software.
Working collaboratively, the LeanBPI and SortMyBooks technical teams successfully integrated the digital invoicing system into SortMyBooks. The result is that MHS can create an invoice on a mobile phone, at the customer site, and that invoice is automatically input into the SortMyBooks accounting software.
This product is unique to the Irish market, with benefits to all three companies.
As a result, LeanBPI have developed an innovative product beneficial to many SME/Micro businesses across the country, opening up growth opportunities for both itself and for SortMyBooks .