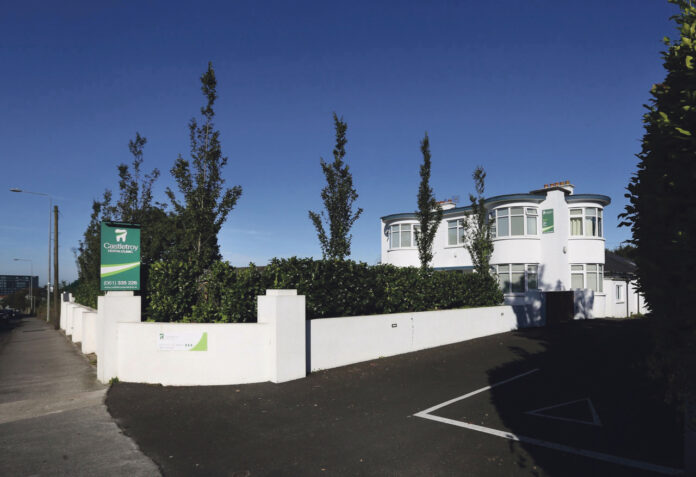 "Dental health has been another casualty of Covid-19", according to Dr Ruth Murphy, Castletroy Dental Clinic. "Patients' normal routines have been disrupted, and this includes their own dental care at home, and their regular dental appointments.
Often additional anxiety and stress have a toll on your teeth and gums, and the past year has been such a tough time for everyone. But now is a good time for a bit of a spring clean when it comes to your dental health. Some small changes at home and an "NCT" with your dental team and you will be back on track in no time"
Sign up for the weekly Limerick Post newsletter
Castletroy Dental Clinic has been a fixture on the Dublin Road in Castletroy since 1994, when Ruth was the first dentist to open a surgery in the area.
"I was very young and still am", Ruth emphasises with a smile. Ruth took a leap of faith and purchased the iconic white art deco style house on the Dublin Road at a time when bank interest rates were high and most of the dental profession still operated from the city centre.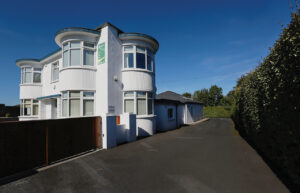 "Castletroy has been so good to me. It is a fantastic community with wonderful people living, working and studying in the area. While the area is barely recognizable when you look back to 1994, what hasn't changed is the decency of the very broad spectrum of patients who come into the clinic every day, and the personal nature of our relationships with them. We treat two or three generations of many families at this stage"
Dr Patricia McCoy joined Ruth in the practice in 2009, and together they have developed the practice significantly in recent years. Patricia loves working in the area.
"Every week we have new patients coming to us who have moved to the area, whether to live, work in one of the expanding companies nearby, or study or work in UL. Even though they are new to the area, most of the new patients are referred to us by existing patients, or work colleagues, which is a source of great pride for us".
Recently Dr Finbarr O'Sullivan has re-joined the team, having been a very popular member of the team prior to heading to Australia in 2011. Finbarr is now back in Ireland with his young family and has fitted straight back in.
"Finbarr has had a special interest in Dental Implants throughout his career, and has trained extensively abroad in that area. This adds to our existing strength across all areas of restorative and cosmetic dentistry," commented Patricia.
Finbarr worked in a very busy and successful practice on the Sunshine Coast in Australia, but says that the service and the care provided by Castletroy Dental Clinic is "second to none. It is lovely to see the care and attention given to every patient here. The service is very personal, which is the reason why the practice has grown so much over the years."
Ruth spoke to us about what Covid-19 has meant for the practice.
"When necessary during the worst phases of Covid-19, we reduced our services to emergency only, so that we could continue to deal with urgent issues for vulnerable patients without putting them at risk.
"Now we are fully open again and busier than ever, as patients have the confidence to start returning to their normal routines, and deal with the items on their "To Do" list, which includes a visit to their dentist.
"However this is only possible due to the amazing efforts made by all our team. We are very lucky to have an incredible team of dentists, dental hygienists, nurses and support staff. Every one of them has put in extra hours every day to ensure that patients can be kept socially distanced, and that everything is thoroughly cleaned throughout the day, without impacting on waiting times for patients. Patient safety is the main priority while Covid-19 remains a risk."
Ruth outlines the plans for 2021 and beyond.
"We will continue to grow Castletroy Dental Clinic, the team, and our services, to respond to new innovations in treatments and to meet the extra demand from the large number of new jobs and new homes in the area. Our large site allowed us to build a new clinic in 2000 and to continue to expand, and our on-site private parking is a major plus with patients. However I also want to ensure that we stay small enough, to maintain the same personal caring approach and high standards, which we hope we have achieved over 25+ years in the same location.
We have increased our opening hours to facilitate more early morning, late evening, and Saturday appointments. These are very popular with patients who can arrange their appointments to fit in around their working day. You will find all the details on our website"
Ruth finished with a shout-out on behalf of Castletroy.
"I love living and working in Castletroy. We have a great team in Castletroy Dental Clinic, but every day I am amazed at the great people you meet in every small business operating in Castletroy. These are the people who make Castletroy a great community, and I really hope that everyone who lives and works in the area will support all these small businesses, to help them get back on track after all the tough times they have suffered in 2020/21."

You can book your appointment at Castletroy Dental Clinic, or arrange to speak with them at (061) 335226, or through their website at www.castletroydentalclinic.ie
#businessspotlight