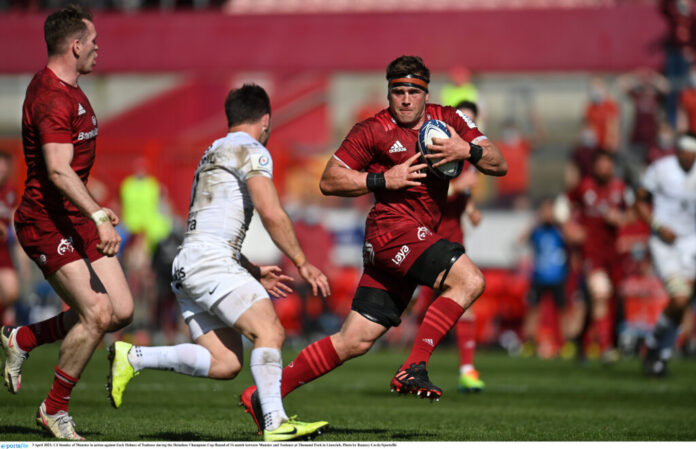 WHEN CJ Stander announced his retirement in early March, the date with Toulouse would have stood out as potentially his last game in the Champions Cup.
And despite Munster's best efforts, the French giants were deserving of a 33-40 victory in Thomond Park on Saturday.
Sign up for the weekly Limerick Post newsletter
Reflecting on his last Champions Cup appearance, an emotional CJ Stander said his side gave all they could.
 "I am proud of the boys. I am proud of the effort we put in. It was a tough week, very tough week to come back from a loss like that. To put in a performance like that, you can see the squad really dug deep. We have a special coaching staff and the backroom staff that pushed the team during the week and just kept a positive vibe.

"You could see it today, we came out fighting. We were unlucky with a few calls, but we scored some brilliant tries. If we had gotten the win, I don't think anything would have changed for me really because I am still proud of the team and I am proud of the effort.

"I think we gave it our best, really stuck it to them, but we were just unlucky with a few calls and ya, I am going to miss this place man."
But despite missing out on silverware in his time with the province, the forward is looking forward to returning to the iconic stadium in the near future to cheer on the side.
"Today was special, to be captain of a side like this. It would have great to get some silverware, but it is not to be for me or Billy but they are going to get some silverware and I can't wait to sit in the stand with the full 26,000 and watch that happen."
The post WATCH: "I can't wait to sit in the stand with the 26,000" – An emotional CJ Stander reflects on final Champions Cup game appeared first on Sporting Limerick.