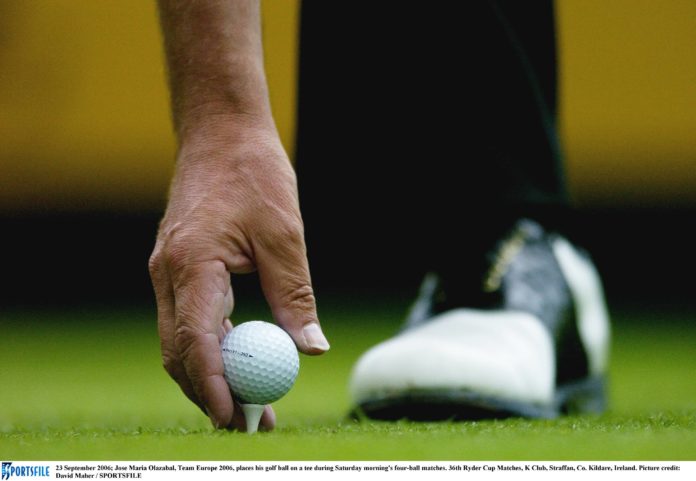 MORE than a year into the COVID-19 pandemic, Ireland's inbound tourism industry remains on its knees.  With international travel unlikely to resume this summer, companies engaged in the inbound sector are facing into a second consecutive year without any revenue. 
 One of the highest per person generators of revenue is the golf visitor, where the average spend can be up to four times that of a leisure visitor. Inbound golf travel companies have seen their businesses decimated with no meaningful revenues generated in 2020 or 2021. 
Sign up for the weekly Limerick Post newsletter
 Unlike hotels and golf courses, these companies do not benefit from an uptick in "staycations" as their business is aimed squarely at international visitors. Companies handling inbound tourism operate with long lead times, with a bespoke trip taking months and sometimes years to plan. There are already capacity constraints on some of the most popular golf courses, and with postponed trips for 2020 and 2021 now moving to 2022, as well as visitor capacity at some courses reducing even further, it will make it impossible to fulfil consumer demand in 2022. The indications are that it will be 2023 at the earliest before inbound golf tourism sees a full recovery.  
According to Marty Carr, CEO of Carr Golf, one of the founding members of the IGTOA: 
"Inbound golf tourism has been utterly decimated. Ireland remains closed to international visitors for the foreseeable future, and we do not expect any meaningful revenue in 2021. Our members continue to work behind the scenes to reschedule client itineraries for the second year in a row, while shouldering significant continuing operational costs. There is a strong willingness to travel to Ireland but there is a real danger that these visitors will be lost to competingdestinations that are communicating a clearer roadmap to a return to international travel." 
 Carr continued; "We need to make sure that the experienced and knowledgeable tour operators survive so that Ireland wins its share of international tourism in what is certain to be a more competitive market post-COVID. The Industry must be protected at this critical time and we are optimistic that when inbound golf tourism resumes, high-end leisure and particularly golf will be first back and can help kick-start the recovery of Ireland's tourism and hospitality industry. In the meantime, it is vital that the Government continues to support the sector."  
 Government supports have been welcome including the IBIA (Ireland based inbound agents) grant, provided by Government and administered by Failte Ireland, to partially cover 2020 losses.  As the inbound tourism sector is excluded from the Covid Restrictions Support Scheme (CRSS), the Ireland Golf Tour Operators Association (IGTOA) is calling on the Government to provide additional financial support as it remains once again in survival mode in 2021 due to the restrictions on international travel. The inbound tourism companies managed over €325m in bookings in 2019 and continue to manage a significant amount of deferred bookings, that are work in progress, from 2020.  
 The IGTOA are calling for Government supports across two key areas: 
 The IGTOA is the representative body for companies operating in the inbound golf tourism sector.  Together with ITOA (Incoming Tour Operators Association) and AIPCO (Association of Irish Professional Conference Organisers), the sector directly employs approximately 1,000 people and is estimated to be responsible for €700 million in revenues, and further supports 20,000 jobs across the wider economy.
Foreign revenue generated through incoming tourism and handled by our domestic operators is effectively export revenue and must be recognised for its value and importance to the Irish exchequer in much the same way as exports are.