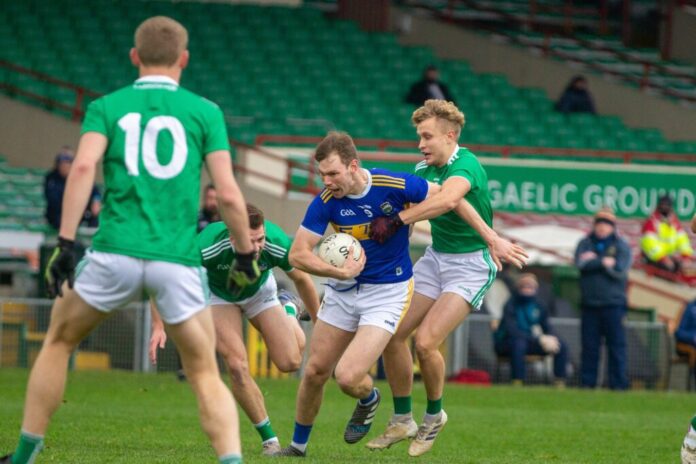 LIMERICK's first year back in the third tier of the League will see them participate in the 'South' section of Division 3.
With the four National League divisions split between North and South, Limerick have been paired with Wicklow, Tipperary and Offaly in Division 3 South.
The North section of the Division consists of Cavan, Derry, Fermanagh and Longford.
Each team are guaranteed three games in the League over consecutive weekends starting on the weekend of May 15/16.
The top two then advance to the Division semi-finals on the weekend of June 12/13 with the bottom two in relegation play-offs the same weekend.
The finals of each division take place on June 19/20 unless a team is in championship action the following week. In that case, both teams are declared joint winners and earn promotion.
The draw for the games has yet to be confirmed.
Last year, Limerick were promoted as Division 4 champions after four years in the bottom tier. They finished level on 10 points with Wicklow but were crowned champions by virtue of their 5-10 to 1-14 win in Round 4 over the Leinster side.
Limerick's last meeting with Tipperary was their extra-time loss to the Premier in the Munster semi-final in November. The Shannonsiders last faced Offaly in the league in 2016 when the Leinster side confirmed Limerick's relegation to Division 4 with a sixth consecutive loss.
The post Limerick's National Football League opponents for 2021 confirmed appeared first on Sporting Limerick.