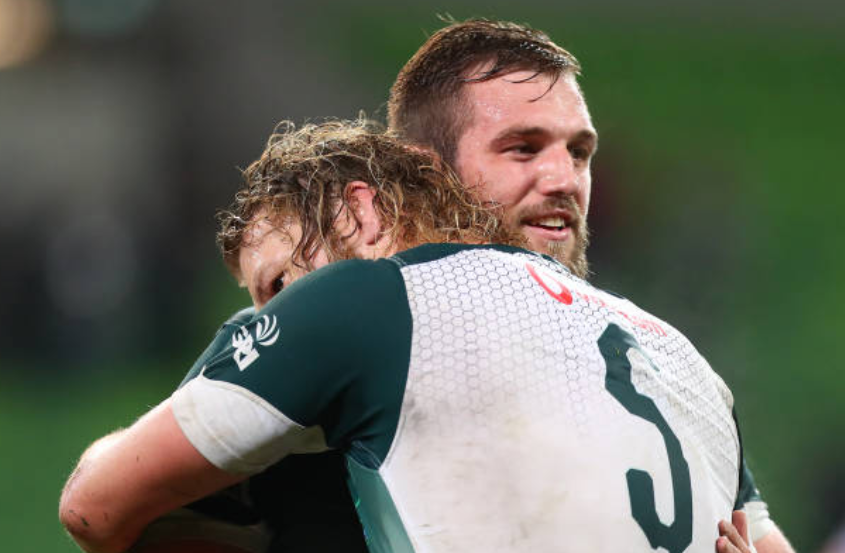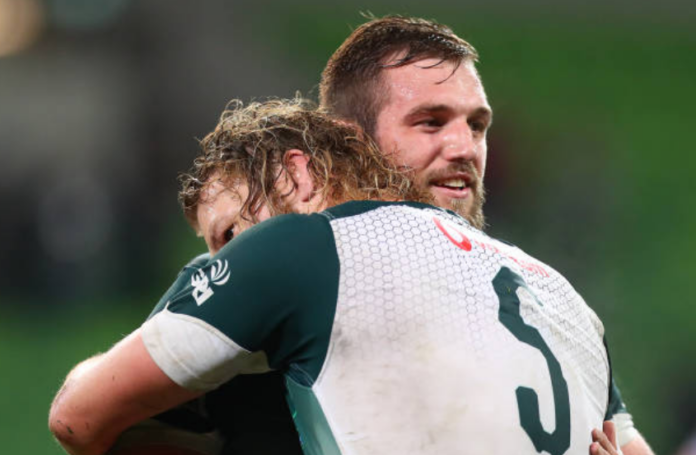 ANOTHER South African second-row? The takes were hitting my timeline with the kind of vigour and venom that you'd expect whenever Munster announce a new signing. Why is this guy needed? What does it mean for young players? What does his signing mean for Munster's plan to expand our attacking play?
I think the main "problem" with this signing is timing and optics. If Jenkins signing had been announced last week, after CJ's retirement announcement but before yet another loss to Leinster in the RDS, I don't think there would have been as much of a negative reaction.
View this post on Instagram
People are entitled to their reaction of course but, once the dust has settled, what kind of player is Jason Jenkins and what will he bring to Munster? In short, Jenkins will bring top-end size and power, something Munster have been shown to consistently lack at the very top end of PRO14 and European competition.
Jason Jenkins is a "second row" if we want to speak about where he normally plays for the Bulls and Toyota Verblitz, let's be very clear about that, but Munster will be utilising him as a "power forward". Forget about jersey numbers for a minute and picture what it is that makes a second row a second row when you think about them – it's where they pack down for the scrum, right?
Outside of that bit of positional orthodoxy, a second row will jump, lift and maul in the lineout the same as any other back five forward and carry the ball all through the line. Jason Jenkins is a lock and he almost certainly will play some minutes in behind the front row at scrum time for Munster next season, but he will mainly be utilised in the role of a power forward in the back five.
What does this mean?
I think it'll see Jenkins used to beef up our scrum as a flanker, act as a heavy jumper and maul component at the lineout and rotate heavily onto the ball off #9 as a carrier, tip on and screen passer with strong impact on the defensive side of the ball. In this regard, he will essentially be filling two roles but the major one will be shoring up our tight ball carrying and impact defence in the absence of CJ Stander.
CJ's profile in the matchday squad was that of a heavy wing forward who was also, without fail, one of our primary ball-carrying outlets. It is this role that Jenkins will go some way to filling and, in truth, balancing out across the pack. Our reliance on CJ for go-forward ball over the last five years is hardly a tactical secret and teams that have effectively shut down Stander have effectively shut down large tracts of our attacking progress. Go back to repeated Leinster games, Saracens games and Racing 92 games for evidence of that.
From a set-piece perspective, Jenkins adds incredibly power and size to all facets. Scrummaging wise, it'll be like having a tighthead lock scrummaging on the flank. The little clips here are of Jenkins scrummaging on the tighthead side but he's still got the athleticism to be a front ball threat at the lineout.
He's a very reliable front and middle line jumper who's got all the maul building power you'd expect from a 6'7″, 122KG power forward. He's got a big wingspan and great timing, which will make him.
On-ball, Jenkins has the acceleration, size and short burst power to be a top-class option off #9 and in the tight exchanges.
He's well capable of passing out of the screen too as well as throwing offloads out of contact in space. His link with RG Snyman – they were lethal together off #9 for the Bulls back when they both played there – will be a key factor for Munster next season. With Jenkins in the side, will be as strong across the middle of the field in the forwards as we have ever been. That ability to fit in anywhere across the back five will supercharge our collision winning ability in the middle of the field and allow us play really big at the lineout.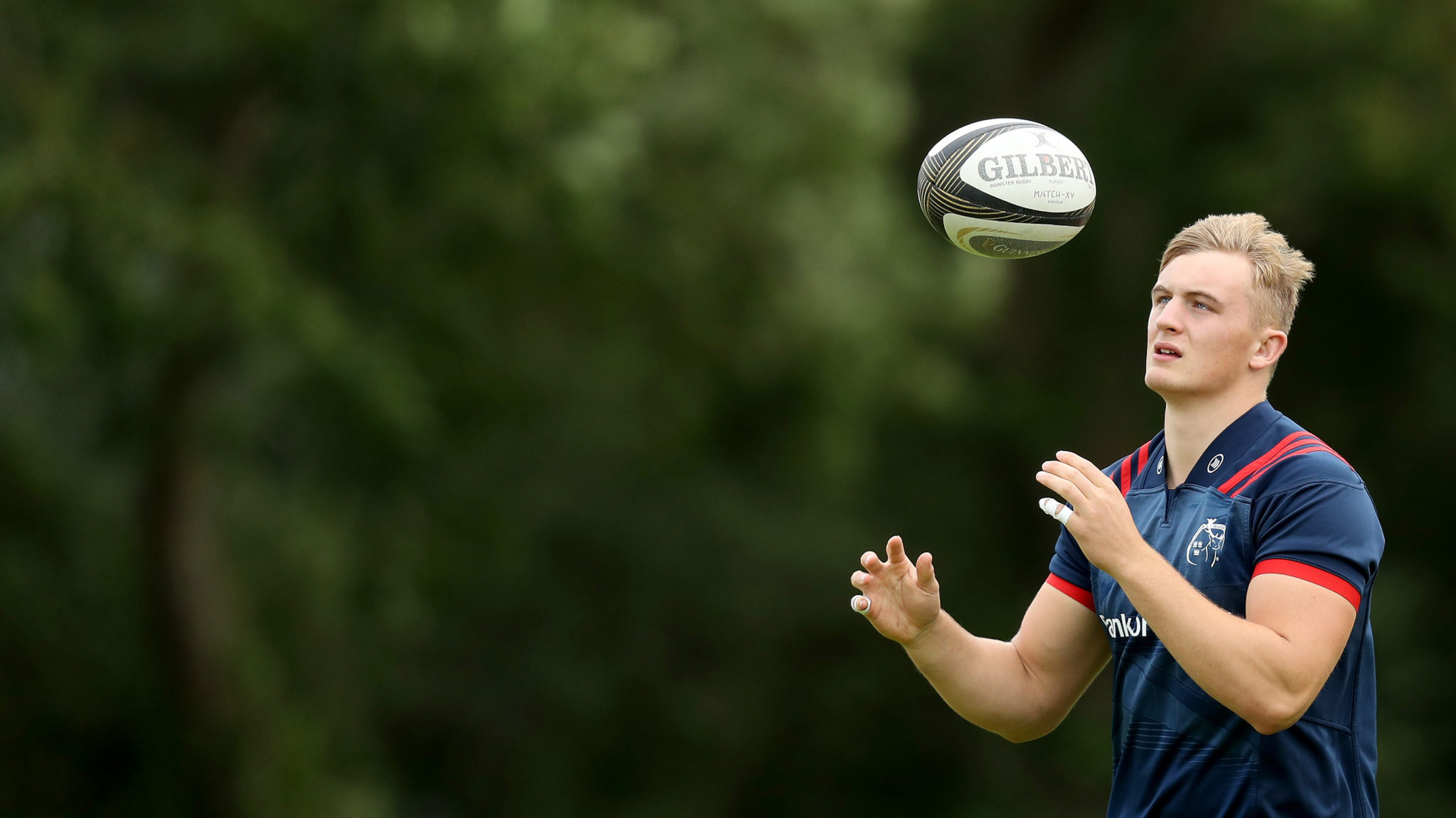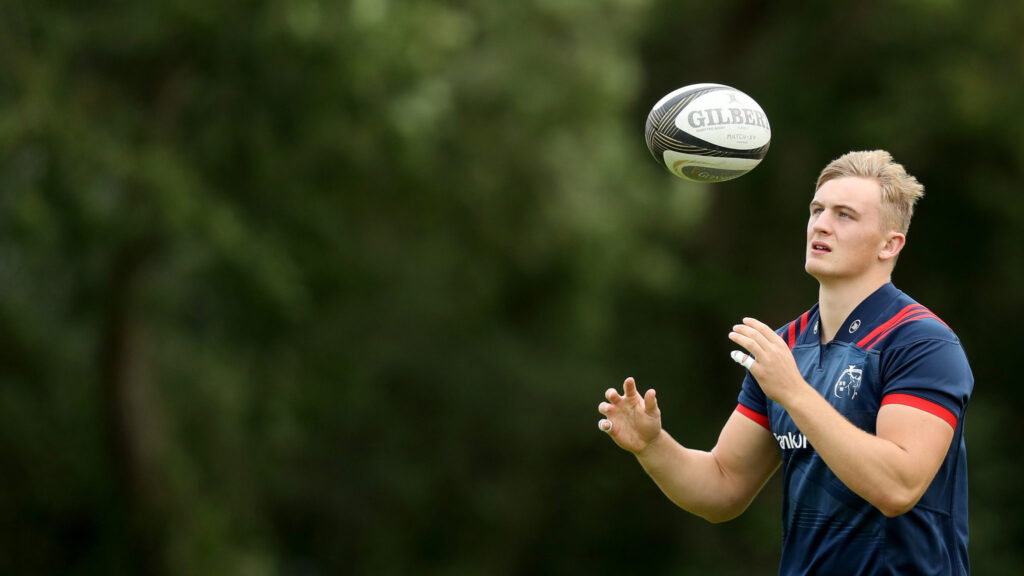 With Jenkins, I think Munster can run a forward system that allows for a the loosehead lock – RG Snyman, Thomas Ahern, Tadhg Beirne – to take on a more expansive ball-carrying role while maximising the size of the unit around Gavin Coombes, Josh Wycherley, Keynan Knox and Roman Salanoa as they progress to more senior roles next season. The focus for Munster, especially after the most recent Leinster defeat which had deep roots in our collective failure to impact them in the tight five, is to give ourselves a platform to play off in the forwards while prioritising the development of our high potential young props. Adding Jenkins gives us the size to allow us to compete as a unit and will allow guys like Thomas Ahern, Fineen Wycherley and our younger locks to play in those bigger units either starting or off the bench.
In the size and power arm's race that is the modern game, Jenkins is a good signing to get in on a year deal as other younger options develop their physicality and become mentally and physically ready for the demands of week to week rugby with a quality, power forward like Jenkins playing alongside them in the back row or second row.
The post Tom Savage: Jenkins arrival will allow others to flourish appeared first on Sporting Limerick.