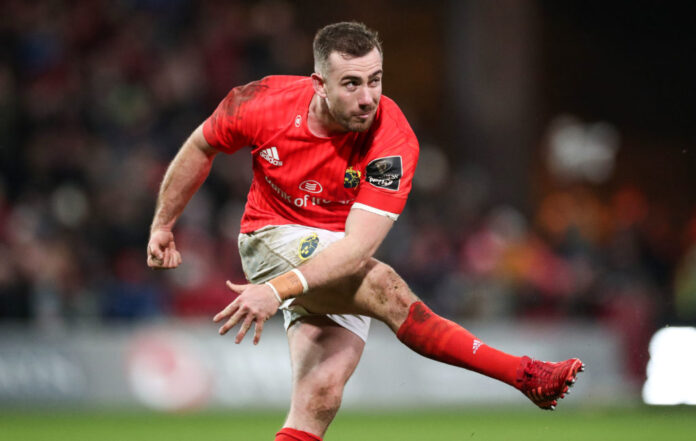 OUTHALF JJ Hanrahan has won the Eir Sport Guinness PRO14 Try of the Season award for finishing a stunning move by Munster against Cardiff Blues last October.
Please accept YouTube cookies to play this video. By accepting you will be accessing content from YouTube, a service provided by an external third party.
Sign up for the weekly Limerick Post newsletter
All 12 Guinness PRO14 clubs submitted their team's try to a panel of former internationals who then chose the winner.
Munster showed some progression in their attacking creativity this campaign and the effort against Cardiff exemplified that improvement. The try saw Craig Casey, Rhys Marshall, Damian de Allende, Darren Sweetnam, Rory Scannell and Hanrahan all touch the ball in the build-up.
Hanrahan joins French giants Clermont Auvergne next season and the award comes as a nice parting gift for the talented number ten.
The post JJ Hanrahan Wins Eir Sport PRO14 Try Of The Season Award appeared first on Sporting Limerick.