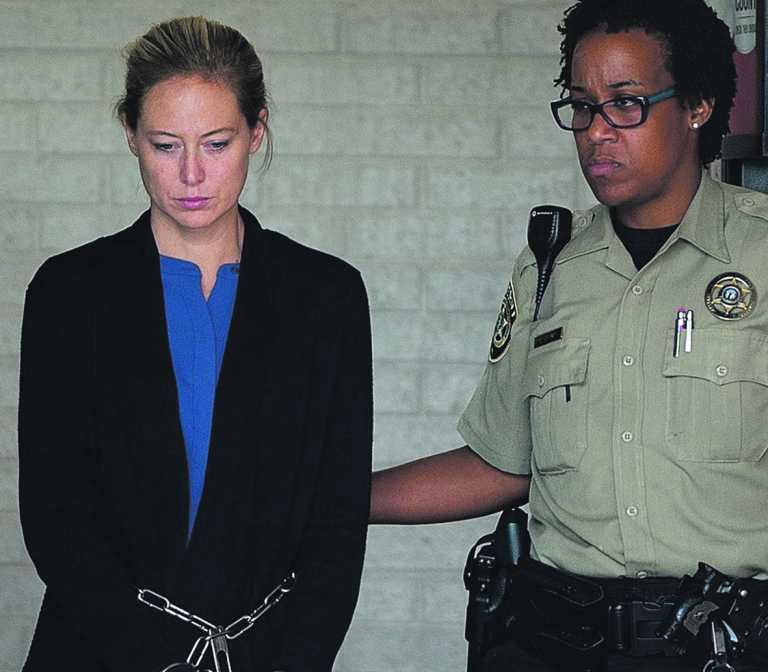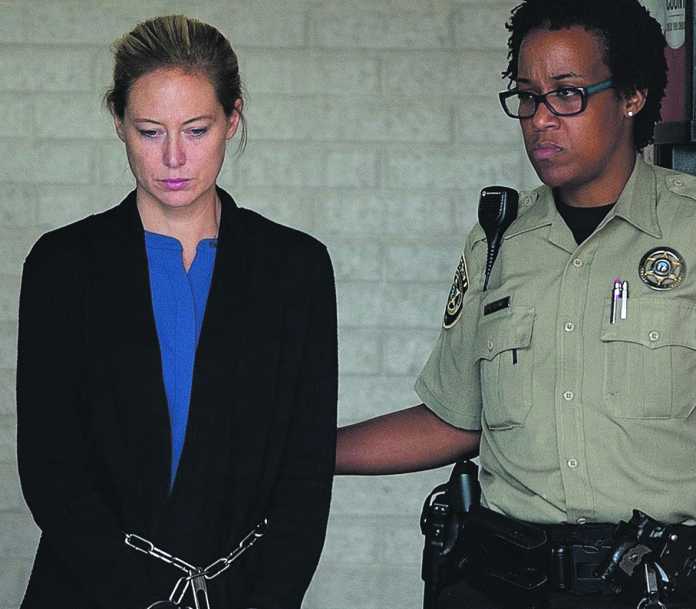 "I'm glad to be back with my family," Tom Martens told reporters after he was freed on bail last week, following the quashing of his conviction for murdering Janesboro man, Jason Corbett, in 2015.
As he walked out of Davidson County Courthouse in North Carolina, he was asked "what next?" to which the former FBI agent replied: "Driving home".
That's something Jason Corbett can never do.
Buried in Castlemungret Cemetery, the 39-year old father of two was beaten to death by Tom Martens (71) and his daughter Molly Martens (37), in the house she shared with the Limerick man at Panther Creek Court, Winston Salem.
The killing led to the arrest of the Martens and their subsequent convictions of second-degree-murder in 2017, with 20 to 25 year sentences imposed.
However, the convictions were quashed by the North Carolina Supreme Court last month, after it found that statements made by Mr Corbett's two children, which had been ruled inadmissible in the trial, should have been included in evidence.
On that basis, the court concluded that the Martens did not receive a fair hearing.
Mr Corbett's children Jack (16) and Sarah (14) recanted their statements after they went to live in Limerick with their aunt Tracey Corbett Lynch, their legal guardian.
A retrial has been ordered, despite the Davidson County District Attorney Garry Frank offering the Martens a plea bargain deal which would have seen them admit to manslaughter and being permanently released from prison within months.
Molly and Tom Martens, who have served three and a half years in high-security jails, will be on bail until their retrial which may not proceed until at least 2023, because of a backlog of prosecutions caused by the Coronavirus pandemic.
They were released after signing a $200,000 bail bond, surrendering their passports and promising they would not contact any member of the Corbett family.
Mr Corbett lost his first wife and mother of his two children, Margaret Fitzpatrick, in 2006, after she suffered a fatal asthma attack.
He met his second wife Molly Martens in 2008 when she became his children's nanny, and they eventually married in Ms Martens native Tennessee in 2011.
In the murder trial, the prosecution claimed Tom and Molly Martens beat Mr Corbett to death with a metal baseball bat and a concrete paving brick while he was asleep on August 2, 2015.
The jury was told that Mr Corbett had earlier refused to make Ms Martens the children's legal guardian in the event of his death.
The prosecution said that Ms Martens and her father killed Mr Corbett because he planned to return to Limerick with his children after his marriage to Ms Martens had broken down.
Evidence was also heard that the killers continued to hit Mr Corbett on his head and body after he was dead, and that traces of a sedative, which had been prescribed to Molly Martens, was found in his system.
The prosecution also argued that the defendants delayed alerting emergency services and when paramedics eventually arrived at the scene, Mr Corbett's body was cold to the touch.
In a chilling 999 call, Tom Martens told an emergency services dispatcher that Mr Corbett had been choking his daughter and he had beaten him with a baseball bat to save Molly.
"We need help…He, he's bleeding all over, and I, I may have killed him," Mr Martens added.
The two defendants claimed self defence, but the jury heard there were no signs of defence wounds on either Molly or Tom Martens when police and paramedics arrived at the scene.
The retrial is expected to hinge on whether or not the children's original statements following their father's killing will be admissible. The children confirmed they are prepared to give direct evidence for the prosecution in any retrial.
Molly Martens previously stated she tried to hit Mr Corbett with a brick she had on her nightstand. She has not made any public comment since her release on bail last week.
Following the Martens' release from custody, Tracey Corbett Lynch stated: "The District Attorney's determination to seek a retrial, in this case, ensures our six-year fight for justice for Jason continues."
Ms Lynch said the District Attorney had "shown that Jason's life is of equal importance to all others, even those who admitted killing him".
"A lifetime won't erase the images of the torture Jason endured. A lifetime will not erase the physical and emotional scars left on Jason's children, Jack and Sarah."
"We face a lifetime of loss, but our only solace comes in knowing that justice will be served, and a jury will get to hear the truth of Jason's heart and the lies of his heartless killers," Ms Corbett Lynch said.