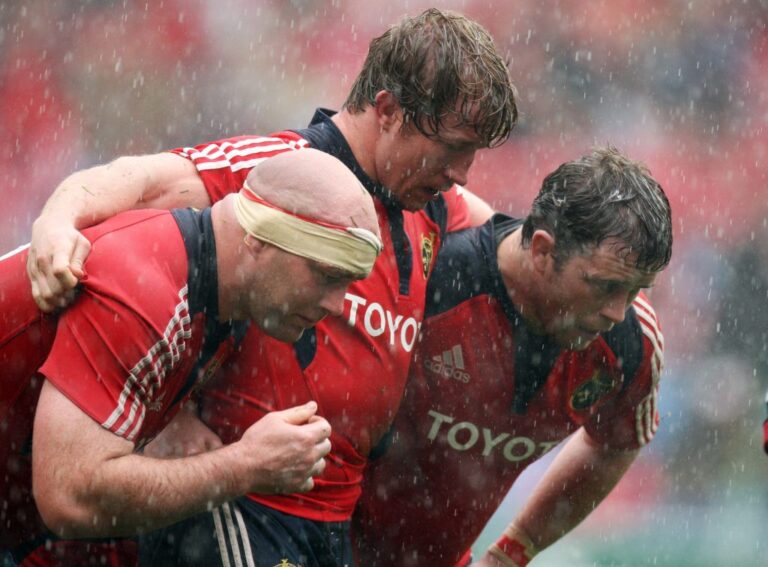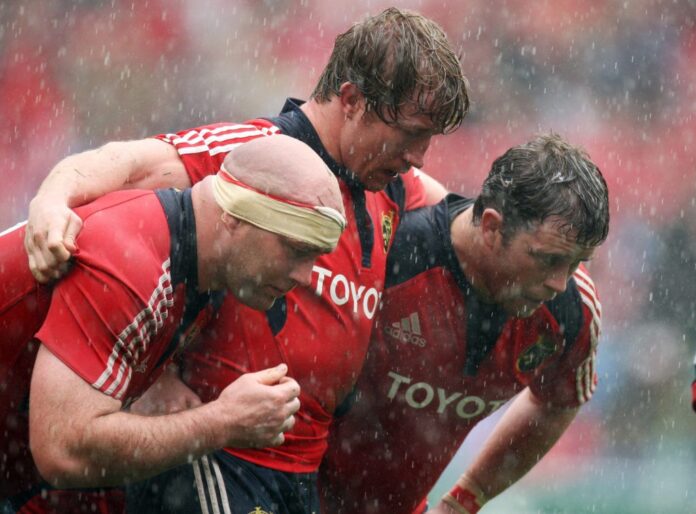 THE hooker is one of the most important players in your pack and, as a result, your team and your aims as a squad.
Yet, when you try to think of an archetype hooker – an ideal for the position – no one player stands out. For every William Servat, there is a Keith Wood. For every Dane Coles, there is a Malcolm Marx or Camille Chat. I can show you hookers who are 6'3″ and 114KG and I can show you guys that are 5'10" at most and closer to 100KG with hundreds of others in and around those dimensions.
The cool thing is this – they all have a place in the game in one form or another.
I've spent a lot of time talking about front five power over the last couple of weeks and the hooker position plays a large part in that. Traditionally, hooker has been a position with a lot of role variety outside of the core skills of the position.
The non-negotiables of the position haven't really changed, in theory.
You must be a decent scrummager on both sides of the shove and you have to be able to strike for the ball effectively.
You have to be a good, consistent accurate thrower who's comfortable hitting flat and lobbed throws all through the line as required by your team's lineout schemes.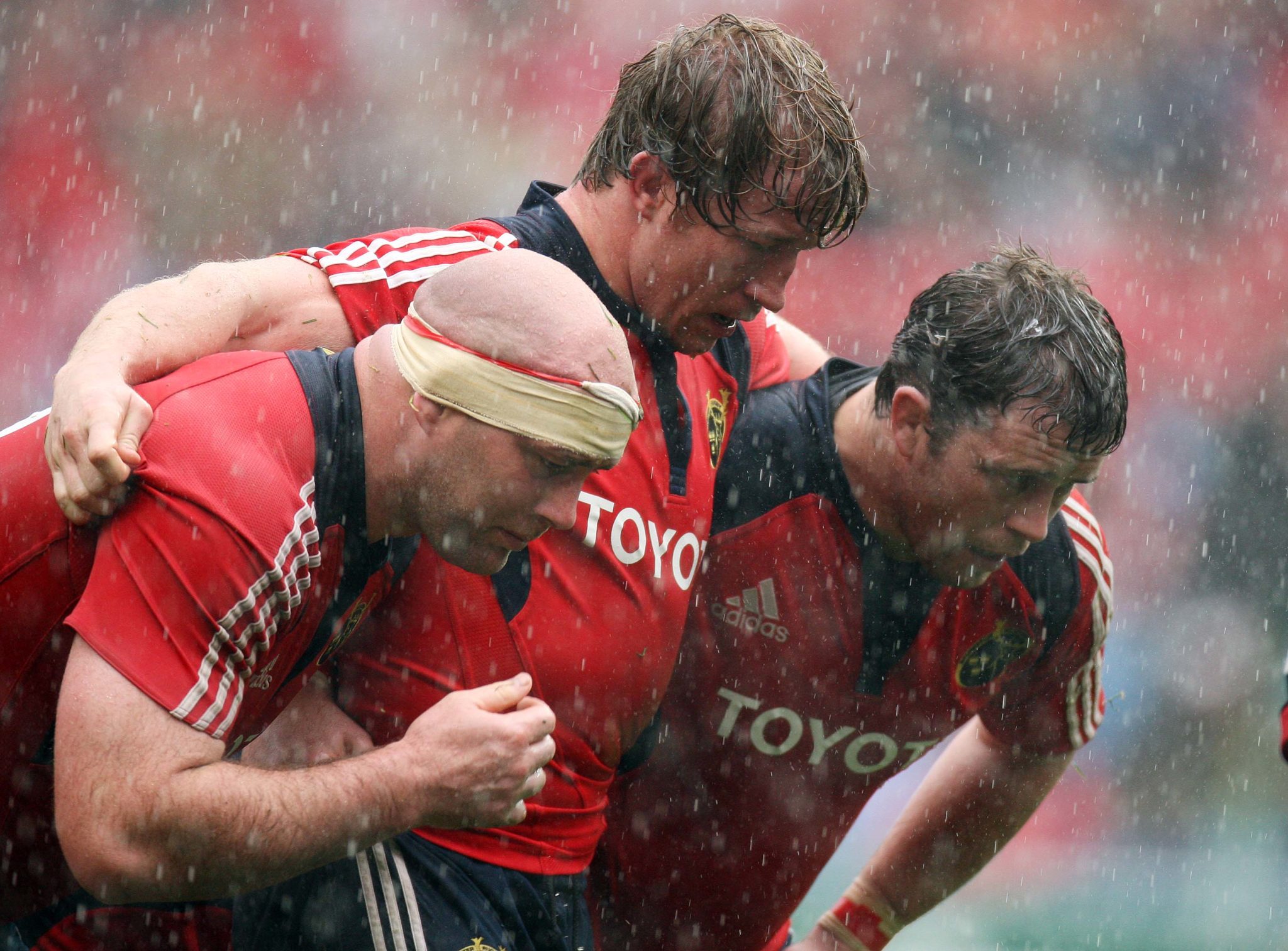 The key to understanding the modern hooker is to understand the value and importance of role sets and their use over the course of a full 80-minute contest.
A hooker doesn't have to be a heavy power forward to have an important role in your squad but these days it's preferable to have at least one in your category one rotation to make your overall role division that bit easier.
They are, ultimately, a means of putting a team together that can effectively execute your chosen game plan. Hooker has, traditionally, been an easy position to stack some role variety in your matchday squad but the demands of the modern game have increased the need for Power Forwards all through the lines of the pack.
A pack can't be made out of eight power forwards. Well – it can – but finding eight elite power forwards like this with another seven or eight players to replace them is incredibly difficult. If you're lucky, you'll have five (ideally six) power forwards in your starting pack with carrying specialities all across the pitch.
The key is to find those six power forwards and, ideally, front load in your front five three or four of them into your front five. What are the benefits of this? It allows you to play simpler rugby, especially in the phases directly following a set piece.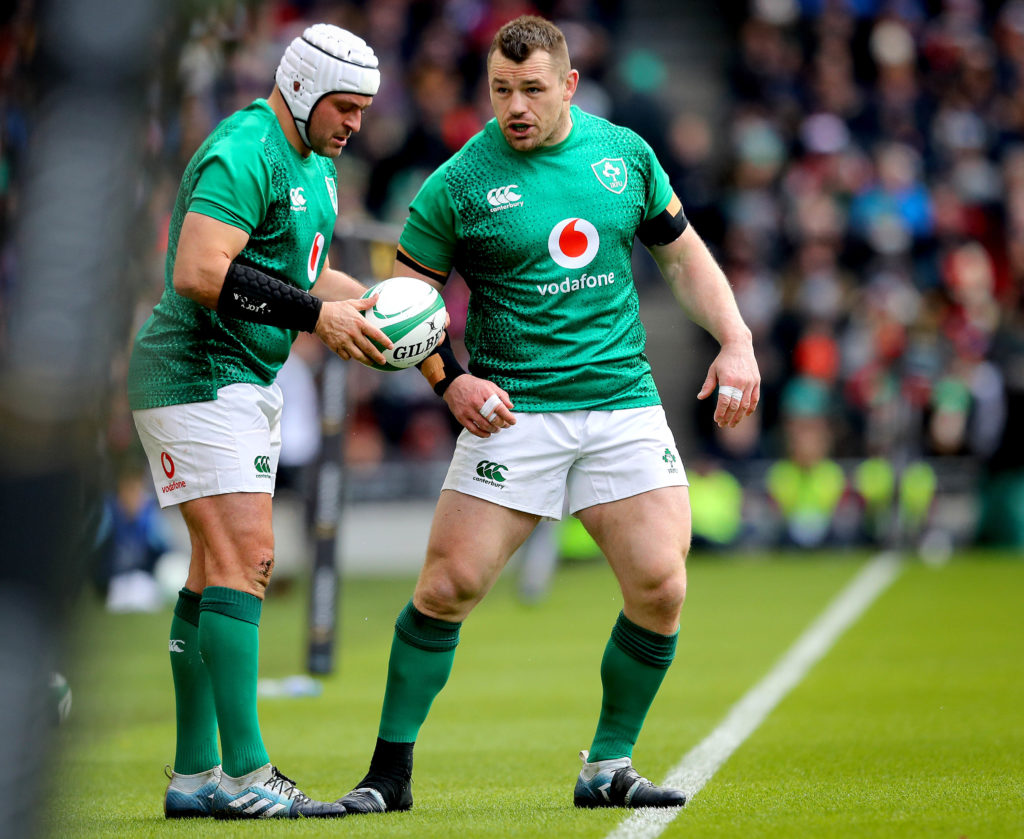 Essentially, if four of your starting front five fit that Power Forward roleset – while also being naturally heavier because of their positional specialities – you have the kind of physical bailout coming around the corner on phase one or two off a lineout to bail out on any scheme that hasn't quite got the purchase desired.
When a lot of your front five fit that support forward roleset – not the guys winning the collisions – it creates a need for more size to be deployed elsewhere to compensate. In my opinion, Munster's lack of role versatility at hooker has been a real issue in our attempts to manage our power output over the course of a full 80-minute spell.
Most sides, even the best test squads, will run with the combination that we spoke about earlier – a Heavy Power Hooker starting with a Heavy Support Hooker finishing, or vice versa.
At the moment, Munster have to run with two support forward builds in Niall Scannell – a Heavy Support Hooker who sometimes tries to play like a Heavy Power Hooker to below average results – and Kevin O'Byrne/Rhys Marshall, who fit into the Ball Playing Hooker roleset for me.
This wouldn't be an issue if we typically didn't have three support forwards alongside them in the starting XV or off the bench in James Cronin, Stephen Archer and John Ryan alongside them over the last few seasons.
The hopeful ascension of Keynan Knox, Roman Salanoa and Josh Wycherley will hopefully increase the power of our ball-carrying rotation in the front row but I still feel that we need to find a Heavy Power Hooker to round out our depth chart at hooker.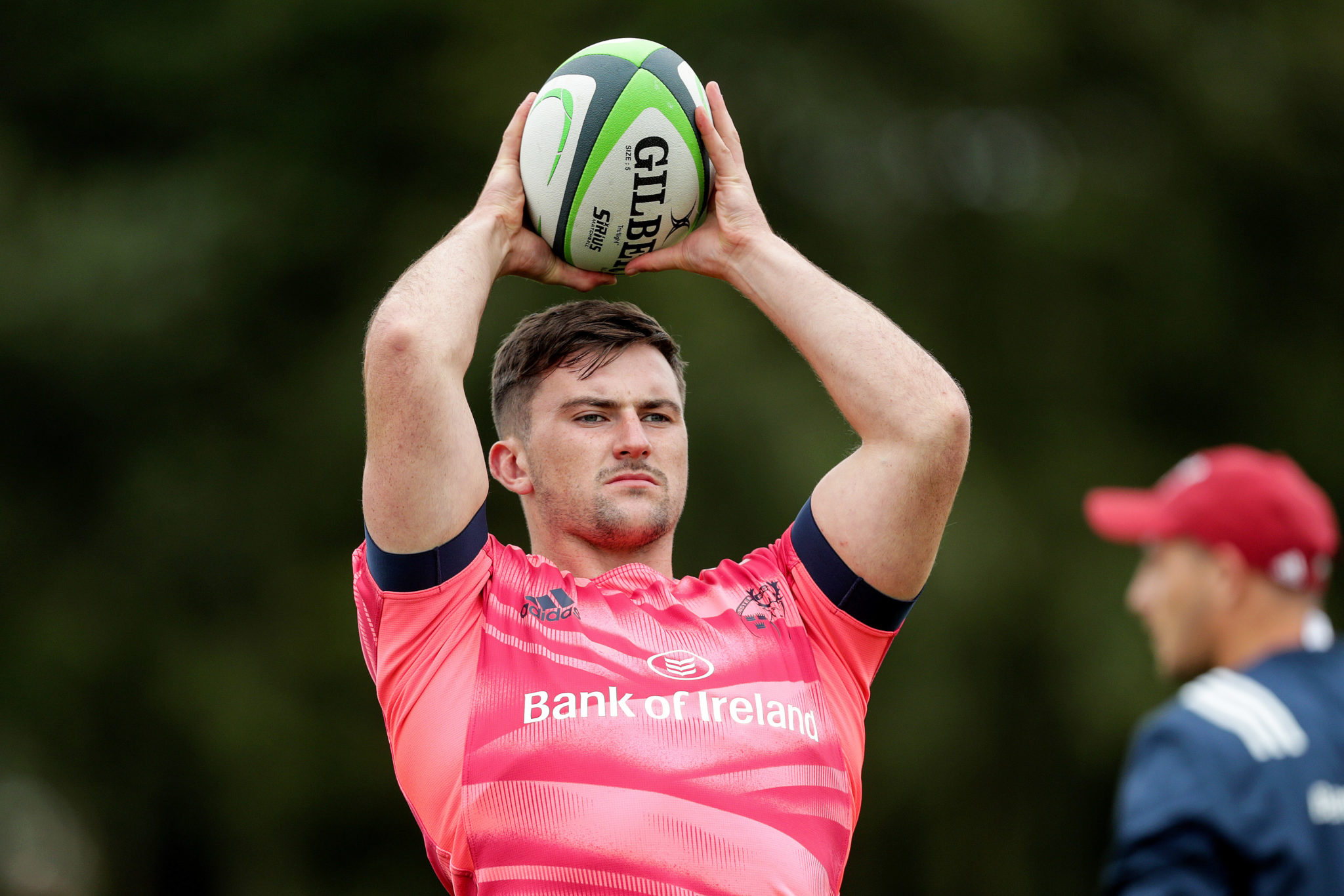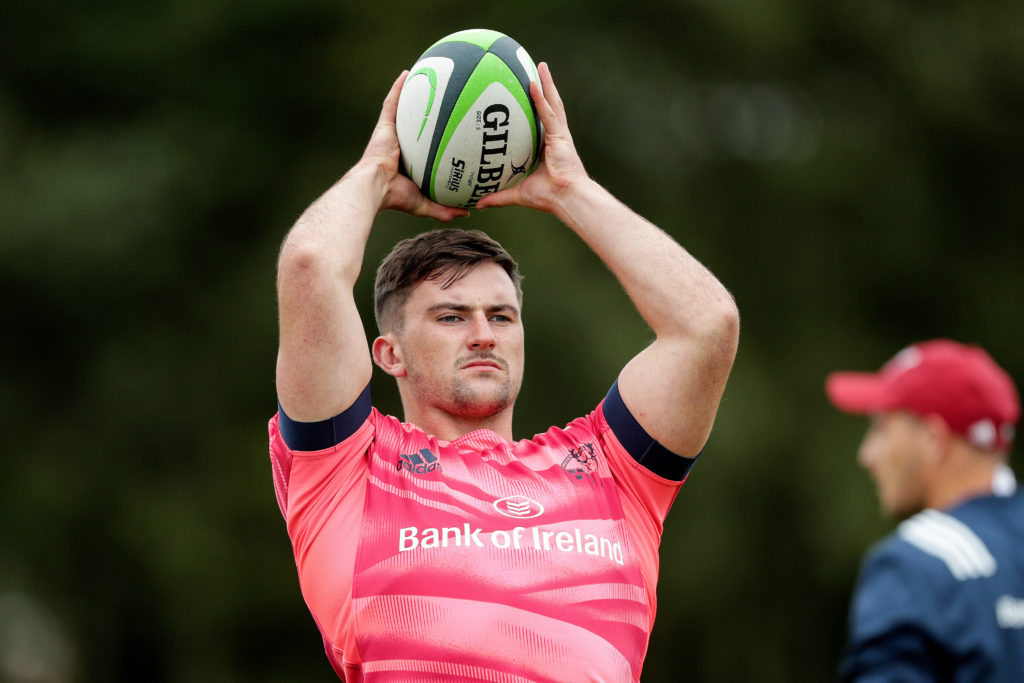 I think that Scott Buckley (Academy Y1) has the potential to fill that role in the medium to long term but we have to wait and see how he recovers from the knee injury he picked up a few weeks ago.
Diarmuid Barron doesn't strike me as someone with the frame to fill that role based on what I've seen from him in his sporadic appearances for Munster and Munster A over the last year or two – heavy support hooker, ball playing hooker or a blend of the two seems to fit better there.
I do think Munster will likely add a hooker to the academy this year but with the best will in the world, it's unlikely this player will be ready to get regular PRO14 minutes in the next season or two.
So that leaves a space for a signing. The only question is who?
The "obvious" Irish Qualified signing to cover the position in the long term would be to make a big play for Leinster's Dan Sheehan when his contract expires at the end of next season. At 6'3″ and already in the ballpark of 110KG with clear Heavy Power Hooker role tendencies, it would seem like a move that would appeal to Munster and the IRFU.
Does the move appeal to Dan Sheehan? Hard to know. The obvious selling point would be – you get to be the #1 guy in the depth chart almost immediately because of his unique role qualities relative to the other players in the position, which would then increase his chances of representing Ireland sooner.
Leinster could equally tell Sheehan that staying at home and alternating behind Kelleher is a good spot for him right now even if they both fill a similar role build because if Leinster keep winning and Sheehan is heavily involved as part of a regular match day combination what's Andy Farrell going to do? Not pick him?
Sure, you could make the play that guys like Lee Barron are coming up behind him on the track and that Sheehan could soon be competing with Barron for a bench spot rather than competing with Kelleher for a starting jersey but that's a tough sell to make.
Personally, I'd look to back Buckley in the medium term. The little I've seen of him with Munster A showed the potential for this roleset, in my opinion, and while the knee injury he suffered is a setback, I'd be happy enough to see where he's at after that in combination with another year one signing.
At the end of next season, I'd look to hit the market for a two-year option in the Heavy Power Hooker roleset. I think Akker Van Der Merwe would be a good option here if the price is right. He'll be coming off a three year deal in Sale at that point and fits the roleset we're looking for.
Van Der Merwe is a good scrummager, a decent lineout thrower even if he is prone to the odd wobble, but you'd live with that because of the pop and power he's got on both sides of the collision.
This could be a pricy contract to take on but there could be space in a post-De Allende contract landscape but a lot will depend on how any attempts to retain Snyman and Jenkins go.
A possible good value option in this role set could be the Lions' hooker Jan-Henning Campher. At 6'2″ and 110KG, Campher is a good fit for that power hooker roleset and he's shown up consistently well for the Lions since his move from the Bulls a few years ago.
Campher is actually available this summer but it remains to be seen where (and for how long) his future lies. I think he'd be a good roleset match for Munster right now in an environment where young homegrown options are at least a year or two away.
Get more content just like this at patreon.com/threeredkings
The post Tom Savage: Hooker an area where Munster can find improvement going forward appeared first on Sporting Limerick.