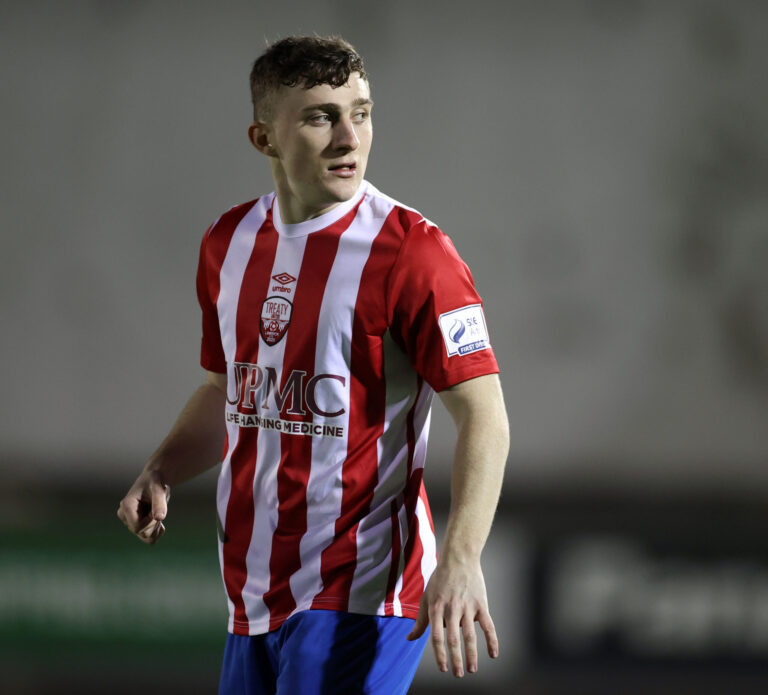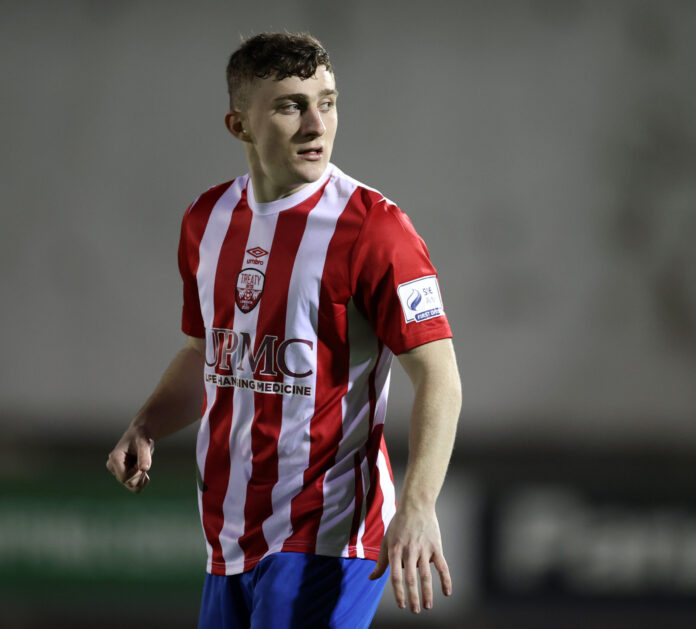 TREATY United boss Tommy Barrett is understandably delighted with his squad's application after going five games unbeaten in the League of Ireland First Division.
Treaty defeated Cork City 2-1 last Friday evening at Market's Field to leave them sitting handsomely in fourth place in the league table.
Another tricky task awaits this weekend as the Shannonsiders take on Dublin heavyweights Shelbourne at Tolka Park.
Shelbourne are also unbeaten and are currently second place in the league after being relegated from the Premier Division last season.
While under no illusions about the challenge ahead, manager Tommy Barrett expects to see his Treaty side extend their battling start to League of Ireland life on Friday evening.
"It's been great for the lads and at the end of the day it's all down to them," said Barrett. "They've applied themselves really well. We've got some good results.
"As I said before, we probably could have had a couple more and we have to take those chances when they come because we have a tough game ahead of us on Friday.
"Who knows what can happen [against Shelbourne], we'll work and give it our best shot but it will be pretty tough. As you said, the lads have been excellent in their application and hopefully we can improve on those performances going forward.
Pike Rovers 20 year-old Edward McCarthy got on the scoresheet for Treaty United against Cork City last Friday evening and he is one of the many local footballers who have transitioned to senior soccer in admirable fashion. Chatting to Sporting Limerick's Adrian Finnin, Barrett was quick to compliment just how well those players have made the step up on such short notice.
"It's great for lads. It is that step up from Junior level for a lot of of the lads but they have applied themselves really well.
"There is a lot of good players at Junior level but look we have a lot of League of Ireland experienced lads as well and League of Ireland underage lads that went back playing Junior because there was no other option locally. Now we've got a lot of those back and they've applied themselves really well as well so it's great."
"Sean Guerins said himself he didn't think the step up would be as tough but it obviously is because you're challenged every week and this week will be no different. Of course you're challenged at Junior level but not to the extent that it's every week."
Barrett added that Dean George, Joel Coustrain, Edmond O'Dwyer, Willie Armshaw, Shane Lowth and Joe Collins are all unlikely to feature against Shelbourne because of injury.
The post Tommy Barrett hails Treaty players' 'excellent' application appeared first on Sporting Limerick.