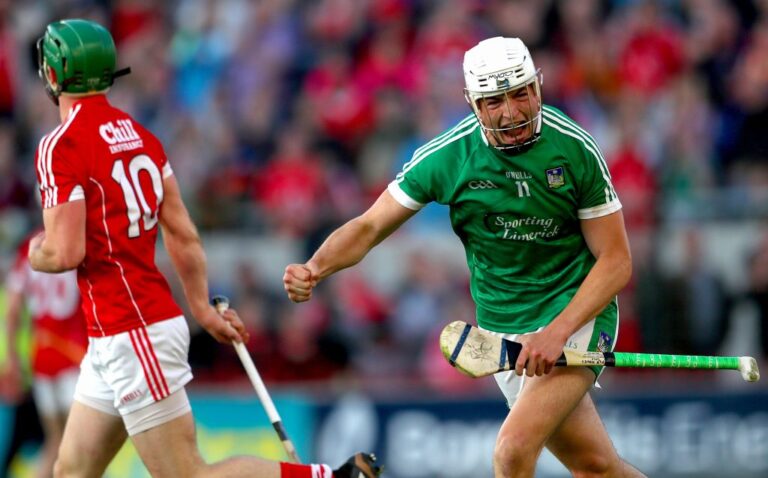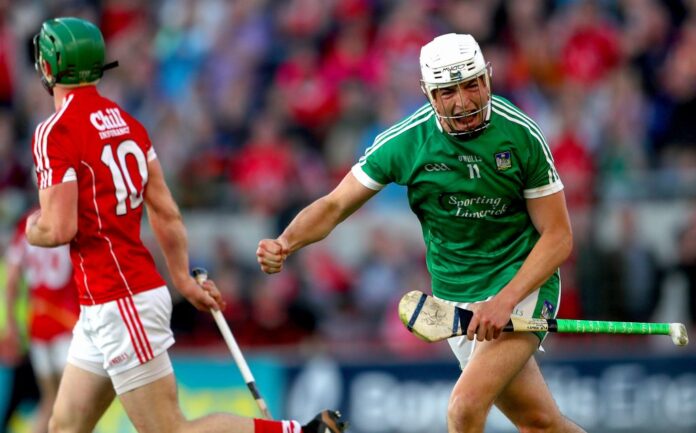 THE countdown to the return of the National Hurling League is well and truly on with just four days to go until hurling is back.
And ahead of the resumption of the League, we will release our list of every teams top 5 players, with 50 players in total chosen.
Yesterday we began with the 5th best.
View this post on Instagram
Now we turn our attention to #4.
---
Clare
David McInerney
Tulla
Back in 2013 when Tony Kelly grabbed most of the headlines surrounding the youthful All-Ireland champions, full back David McInerney went somewhat under the radar during the success. The forward turned full-back was colossal during the season and was rightly awarded an All Star at 21.
Since then, injuries have played their part in disrupting the Tulla native as he has sought to find form and more importantly a position on the field. Has been trialled at centre-back where he showed signs of dominance but was arguably hampered by that incredible rookie year.
In 2020 he was paired with the adorementioned Tony Kelly in midfield with the duo quickly striking up an excellent partnership in the middle of the field. Freed from the constraints of defensive duties, McInerney routinely clipped over a share of scores in the league. However, like his teammates, he was overran against Limerick in the Munster quarter-final.
Nonetheless, 2020 was a step in the right direction for the former All-Star.
Honours: All-Ireland Senior Hurling Championship (2013), All Star (2013)
---
Cork
Mark Coleman
Blarney
One of the most skillful defenders in the game, the wing-back has taken to the intercounty set up with ease since his introduction in 2017. Was a key figure in the Cork side that won a first Munster title in three years in his first year where he was nominated for young hurler of the year as well as winning an All-Star.
Won his second provincial title in 2018 and was once more nominated for the young hurler of the year award. Was one of Cork's standouts in an otherwise disappointing 2020 where he slotted in seamlessly as a sweeper.
Is equally adept in the forward ranks as he displayed in helping Blarney to the Premier Intermediate title as he struck over 0-14 in the final. Whether he makes the transition to the forwards for his county is unclear but he is no doubt one of the first names on the teamsheet regardless of where he is deployed.
Honours: 2x Munster Senior Hurling Championships (2017,2018), All-Star (2017)
---
Dublin
Sean Moran
Cuala
Moran is probably best known for his exploits with Cuala as he led the side to back-to-back All-Ireland championships. In 2018 he broke Na Piarsagh hearts as his last gasp goal sent the All-Ireland club final to a replay where the Dublin side retained their title. Fittingly he was awarded the club player of the year at the inaugural awards.
His Dublin career is less storied as Moran had to bide his time to make his breakthrough. He was called up to the senior squad by Anthony Daly as a 20-year-old in 2012 but didn't make the League squad for 2013 as Dublin claimed a first Leinster title 52 years. Indeed he didn't make his first start with the senior side until 2017 but he has made up for lost time becoming a central figure in Mattie Kenny's side.
A brilliant striker of the ball, Moran is deadly accurate anywhere from his own 45' forward. Even better is his positional play at centre-back where he is most regularly deployed. Midfield was his position in 2020 where he failed to ignite as Dublin limped out of the championship. One will imagine that Moran will be back in the no.6 jersey this summer where he is one of the premier centre-backs in Ireland.
---
Galway
Padraic Mannion
Ahascragh-Fohenagh
One of the best ball playing defenders in the game, Padraic Mannion has stepped out of the shadows of his brother Cathal in recent years to cement himself as one of Galway's main men. Starting out his intercounty career in 2015, Mannion was thrust into the deep end against Seamus Callanan in the 2015 All-Ireland semi-final where the Tipp man bagged a hat-trick despite Mannion's best efforts. Two years later at the same stage, Mannion was out in the half back line and was key in helping Galway past the defending All-Ireland champions.
Three weeks later he picked up his first All-Ireland medal, as the Tribesmen ended a 29-year famine. He was awarded his first All-Star award later that year to cap off the perfect season that saw him pick up League and Leinster honours.
He was at his best in 2018 where a second consecutive Leinster title was captured but the All-Ireland was a bridge too far as Limerick ended their reign as champions. Nonetheless, Mannion was nominated for Hurler of the Year after a stellar season in the half-back line, picking up another All-Star.
Into his second year as Galway captain this summer, the 28-year-old will know his side are one of the main contenders for Celtic Cross honours once more.
Honours: All-Ireland Senior Hurling Championship (2017), 2x Leinster Senior Hurling Championship (2017, 2018), National Hurling League (2017), 2x All-Star (2017 & 2018)
---
Kilkenny
Adrian Mullen
Ballyhale Shamrocks
Injury cruelly robbed the public the chance to see Young Hurler of the Year Adrian Mullen in action in his sophomore year. But if his debut season is anything to go off, there is a serious future ahead for the Ballyhale Shamrocks man. Much was anticipated of the forward after winning three All-Ireland schools medals with St Kierans college but few could have predicted how well he would take to life in the senior ranks.
His debut season in 2019 saw him clip over three points from play in his first Leinster final. However, against Limerick in the All-Ireland semi-final he made the nation stand up and take notice with an inspired performance as he grabbed 0-4 in the one point win over the defending champions. Despite his strong frame, Mullen is deceptively quick and deadly accurate in front of the posts. Under his mentor Henry Shefflin, he has a pair of All-Ireland club medals with Ballyhale. With the age profile in the Kilkenny team slowly starting to shift, Mullen is the man to spearhead the new age.
Honours: Young Hurler of the Year (2019)
---
Laois
Charles Dywer
Ballinakill
Affectionatly known as 'Cha', the Ballinakill man lives up to the moniker made famous by Kilkenny's James Fitzpatrick. The forward is a perfect blend of skill and physicality, making him a nightmare for the opposition.
In his four Joe McDonagh Cup games in 2019, Cha clipped over 2-13 from play as the Leinster side stormed to the title. He added a couple more in the win over Dublin but was unusually quiet in the reversal against the eventual All-Ireland champions Tipperary.
His absence was keenly felt in 2020 as he departed for America but he was back for the club championship and will no doubt be a boost to his county this summer.
Honours: Joe McDonagh Cup (2019)
---
Limerick
Kyle Hayes
Kildimo/Pallaskenry
Still shy of his 23rd birthday, Kyle Hayes has two All-Irelands, two Munster medals, two League titles, an U21 All-Ireland, an All-Star and a Young Hurler of the Year award among his glittering collection. His Man of the Match performance in the 2018 All-Ireland final where the then 20-year-old shot 0-4 from centre-forward helped him to the YHOTY gong. Two years later, he was unlucky to miss out on the running for Hurler of the Year outright as the games outstanding wing-back where he took to his repositioning with ease.
Simply put, there is very little that the Kilidmo Pallaskenry man cannot do on the field. Standing at almost 6'6, his aerial ability is unquestioned but on the ground is where he really excels with few able to live with Hayes' athleticism as demonstrated in the All-Ireland final where he was very unlucky not to grab a special goal. He has shown his worth in the both half-back and half-forward lines with the seniors but in 2016 he captained the minor side to an All-Ireland final from full forward before winning an All-Star at centre-back for the successful All-Ireland winning U21 side the following year.
A special special talent, Hayes captained his club side to promotion to the senior ranks for the first time in 80 years last September before going on to claim Munster and All-Ireland honours with his county. A unicorn in the game of hurling.
Honours: 2x All-Ireland Senior Hurling Championship (2018 & 2020), 2x Munster Senior Hurling Championships (2019 & 2020), 2x National Hurling League (2019 & 2020), All-Star (2020), Young Hurler of the Year (2018)
---
Tipperary
Noel McGrath
Loughmore Castleiney
Few have taken to senior hurling as well as Noel McGrath who was exceptional for Tipperary in his debut season as an 18-year-old in 2009. Starting out in the corner, McGrath was named Young Hurler of the Year and picked up his first All-Star. The following year he was instrumental in helping Tipp to a first All-Ireland title in nine years, earning his second All-Star award.
Probably wasn't at his best in the early 2010's in the half-forward line before he was diagnosed with testicular cancer in 2015. True to the man, McGrath was back in the Tipp set up later that year, scoring a point on his return in the 2015 All-Ireland semi-final. However, in 2019, when moved to midfield by Liam Sheedy, McGrath excelled for Tipp in winning a third All-Ireland title. With unrivalled wrists and vision, he was the conductor in chief for the Premier men when he was very unlucky to miss out on a Hurler of the Year nomination. He did pick up a third All-Star that summer.
Even with over ten years of intercounty hurling under his legs, the 30-year-old didn't miss a beat for his club last summer, leading his side to county finals in both codes within a week of each other. A below par intercounty campaign followed but with significant rest during the lockdown, there is every chance McGrath discovers his imperious 2019 form this summer. One of Tipperary's greats.
Honours: 3x All-Ireland Senior Hurling Championship (2010, 2016, 2019), 5x Munster Senior Hurling Championship (2009, 2011, 2012, 2015, 2016), 3x All-Star (2009, 2010, 2019)
---
Waterford
Stephen Bennett
Ballysaggart
A nominee for 2020 Hurler of the Year, the last campaign was a standout one for the Ballysaggart man. After staring for the Deise in their Minor All-Ireland winning campaign in 2013, much was expected of Stephen but entering the senior grades, he was somewhat usurped by brothers Kieran and Shane.
Took over free taking duties in the absence of Padraic Mahony and the biggest compliment you could give Bennett in that regard is that the Ballygunner man wasn't missed over deadballs. Almost single handily kept Waterford in the Munster final with an exhibition of long range free taking.
Outside of that however, he has added a serious workrate to his game with his eye for goal and constant since his arrival. Like Lyons and many other Deise men, he came alive in Croke Park against Kilkenny with his goal the spark in their comeback win. Deserved All-Star with even more to come from the 25-year-old.
Honours: All-Star (2020)
---
Wexford
Rory O'Connor
St Martins
O'Connor is one of the premier young hurlers in the country as he approaches his peak.  Such was his underage pedigree, Davy Fitz tried to draft in O'Connor at the start of his Leaving Cert year. O'Connor decided to focus on his studies but his performances for his club didn't go unnoticed and in the lead up to his exams, Davy had his man, making his debut in the All-Ireland quarter-final in June 2017.
Blessed with size and speed, the forward is equally adept in the inside line or further out the field. In the 2019 Leinster final, the then 20-year-old took the game by the scruff of the neck as his tally 0-4 was enough for Man of the Match and more importantly a first provincial title for the Yellowbellies since 2004. He followed that up with 0-3 against Tipperary in the All-Ireland semi-final as Wexford just missed out on the final.
2020 proved to be a disappointing year for the Wexford panel as a whole but there is no doubting O'Connor's exceptional talent as he looks to regain the form of 2019 where he was nominated for an All-Star.
Honours: Leinster Hurling Championship (2019)
The post SportLK's Hurling 50: 4th best hurler from every county appeared first on Sporting Limerick.