LINC Engineering Network, a member-led engineering cluster network based in North Cork and East/West Limerick, is enabling indigenous engineering companies of various sizes to become stronger despite challenges generated by Covid-19.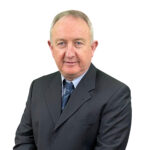 The cluster, which was initiated in 2014, has over 40 members in diverse engineering disciplines, ranging in size from start-ups to medium sized enterprises like Design Pro Automation, Takumi Engineering and EPS Group which employs over 500 people.
One of the core areas under the remit of LINC Engineering Network is to support and promote peer learning, inter-company networking, collaboration and best practice. Several member companies have found they are growing faster together than they would on their own due to ongoing collaboration.
Sign up for the weekly Limerick Post newsletter
Chris Doody of Doody Engineering said that as a small family run company specialising in fabrication, it's easier to grow in a group like LINC.
"Since joining LINC, we've been able to increase and diversify the range of services we offer clients by working in collaboration with other members," he explained.
"We don't have our own laser cutting machines but instead of turning work away, we now sub-contract that work to fellow members Irish Rollforming in Mallow.
"In the last year we responded to an e-tender with two other members, this opportunity would never have been available to us in the past. We're breaking new ground as a company and as a cluster."
The network has proved to be an essential service to members during the pandemic. It has become a hub for knowledge sharing where members meet online every two weeks to discuss relevant issues, gain information in relation to supports and sub-contract business.
#BusinessSpotlight