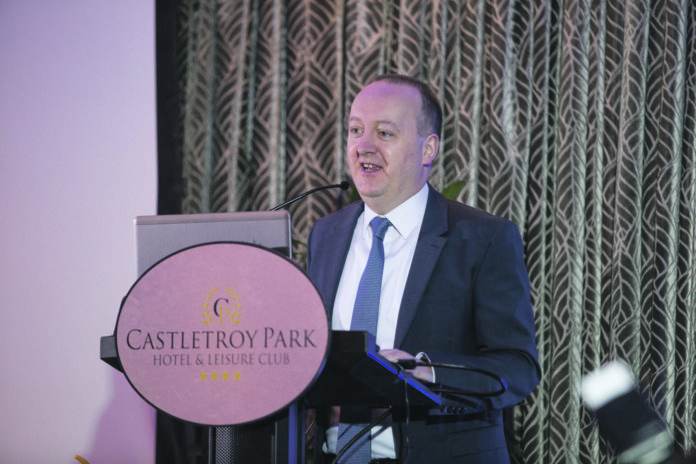 PETER McVerry Trust, the national housing and homeless charity which provides homeless services and social housing in Limerick, will publish its annual report for 2020 today.
The report will be launched by Minister for Housing, Darragh O'Brien TD, at the charity's latest social housing scheme, a new build block of eight apartments, at New Street South in Dublin city centre.
Sign up for the weekly Limerick Post newsletter
The charity, which was founded by Fr Peter McVerry in 1983, is now active in 28 of the 31 Local Authority areas. The charity's annual report reveals that Peter McVerry Trust worked with over 7,800 individuals in 2020. Last year the charity worked with 259 people in Limerick through its Housing With Supports and Resettlement Projects.
Pat Doyle, the charity's CEO, said "Last year was an incredibly challenging one for everyone in society. As a result of Covid-19, Peter McVerry Trust faced numerous unforeseen challenges. Our experience of responding quickly and effectively to emergency situations ensured we mobilised rapidly to put in place measures to protect vulnerable people across our services and housing during the pandemic. We also adapted our service delivery to offer continued supports to people in need."
Housing Success
Mr Doyle said in spite of the Covid-19 pandemic the charity had a very successful year in terms of housing development and also in progressing people into housing. The charity said that almost half of its social housing tenancies at the end of 2020 were Housing First tenancies.
"Last year was by far and away the best year we have experienced in terms of housing delivery and progressing people into housing. Overall, we helped 1,300 people secure a new home and directly delivered 150 social housing units in 2020. This included housing right across the country in key areas such as Limerick where we continue to grow our social housing stock and work towards increasing the number of Housing First tenancies."
Continuing, Mr Doyle said "In Limerick, we experienced another busy year working in partnership with Limerick City and County Council, supporting individuals, couples and families into social housing. We also continued to progress plans on new social housing schemes in Limerick such as our planned developments in Moyross and Southill and also places like Mallow Street in the city centre."