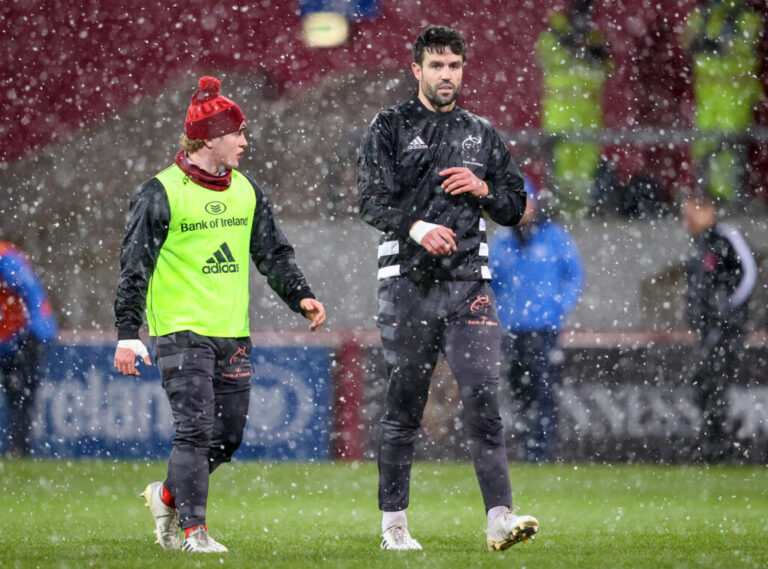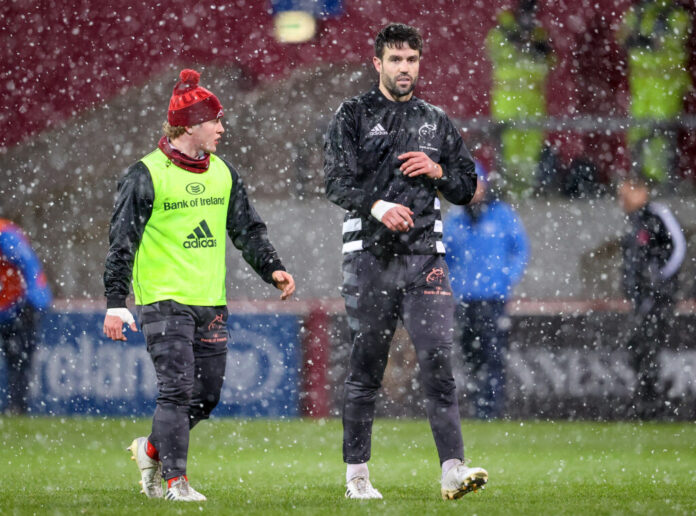 TWO Limerick scrumhalfs have starred for Munster this season.
One of them is the well established Conor Murray who is now looking forward to his third Lion's tour. The other is 22 year-old live-wire Craig Casey.
Shannon RFC clubman Casey has played 26 times for his province and made his Ireland debut against Italy in the 2021 Guinness Six Nations.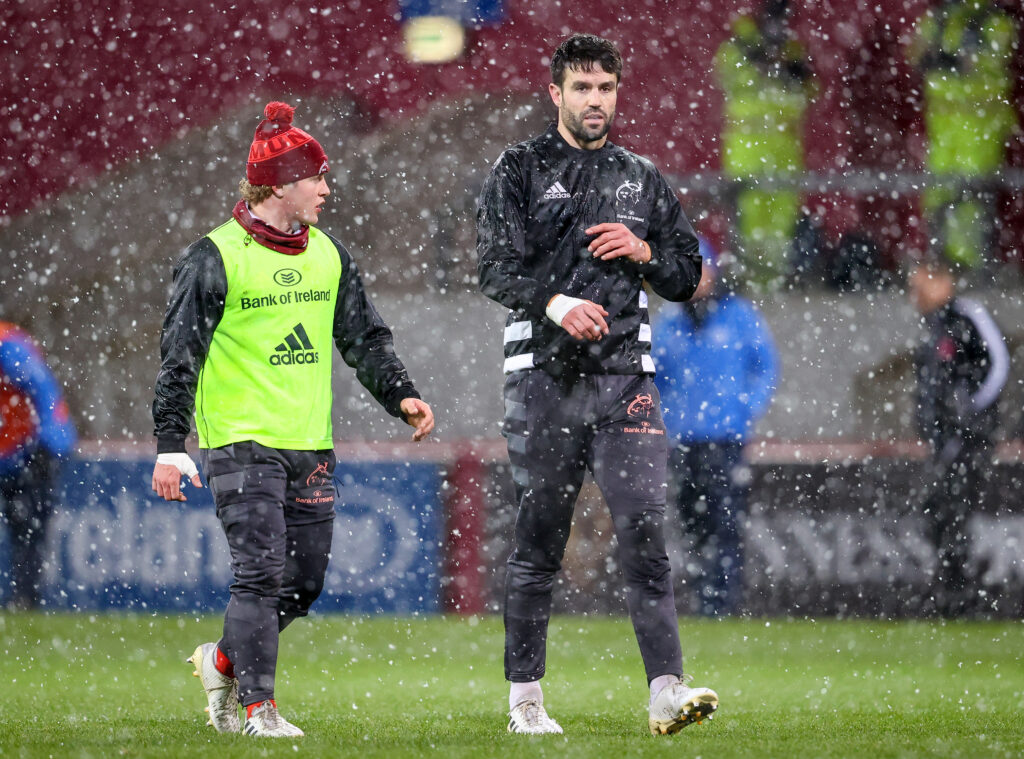 Casey has enjoyed a brilliant break-out season for the men in red and is determined to kick on with his development in the coming weeks and months
Motivated, energetic and ambitious, Casey has his eyes set on earning more Ireland caps this Summer and there is no better man to learn from than the 89-cap Murray. A testament to Murray's elite quality, he has been called up for July's Lions tour of South Africa by Warren Gatland and Casey says the 32 year-old has been 'buzzing' ever since the announcement.
"Obviously he's buzzing. It's great for the club, it's great for himself and Tadhg to be with the Lions. I know it's Murr's third tour so it's an incredible achievement for him and it's a credit to the work he puts in. He's buzzing for the last week obviously. I thought he played very well last Friday night as well – he put the Lions announcement past him and played well.
"Learning off him for the last few years has been great. I keep on coming back to this that when I came out of school I had to work on my kicking game and who better than the best kicking nine in the world to work off.
"He's given me a lot of tips. It's a competitive enviroment, I'm always trying to up him and he's always trying to up me. Same with Nick [McCarthy], Patsy [Paddy Patterson] and Ethan [Coughlan] at the minute. The competitve environment is brilliant and like I said it's been class." he said.
All eyes will be on Murray this Summer as he looks to do Munster and Limerick proud for the Lions against the World Cup Champions. However, Ireland have also announced fixtures against Japan and the USA which will take place on the 3rd and 10th of July.
For the likes of Casey who intend on making a big impression on Andy Farrell, the games provide an excellent opporuntity to stake a claim.
"It's definitely a goal of mine to be involved in those two games and make the most of them.
"I think my focus lies on this weekend and the games coming up because I have to play my best to even get on the squad so I'm looking forward to the next few gams, putting a run of games together and potentially getting onto that squad.
By all accounts, Casey's mindset and dedication means he is likely to improve year in year out for the rest of his career. The former Ardscoil Ris student says he has already noticed some big improvements to his game this year with lockdown affording him time to work on his fitness in particular.
"I think it's come on leaps and bounds. Obviously when we went into lockdown it was definitely a chance to work on my fitness and my robustness. So the first lockdown helped me to put on a bit of robustness and put games together.
"Then once you're playing back to back to back the consistency comes and you're more confident out on the field and things happen. So I think it's come on leaps and bounds.
"With Steve [Larkham] as well, he's given me a lot of tips, a lot of good things to work on, a few work-ons that I needed to bring into my game so it's come on leaps and bounds. Being able to play quicker from the fitness in lockdown and stuff so it's good." he added.
The post Craig Casey praises the influence of Conor Murray appeared first on Sporting Limerick.